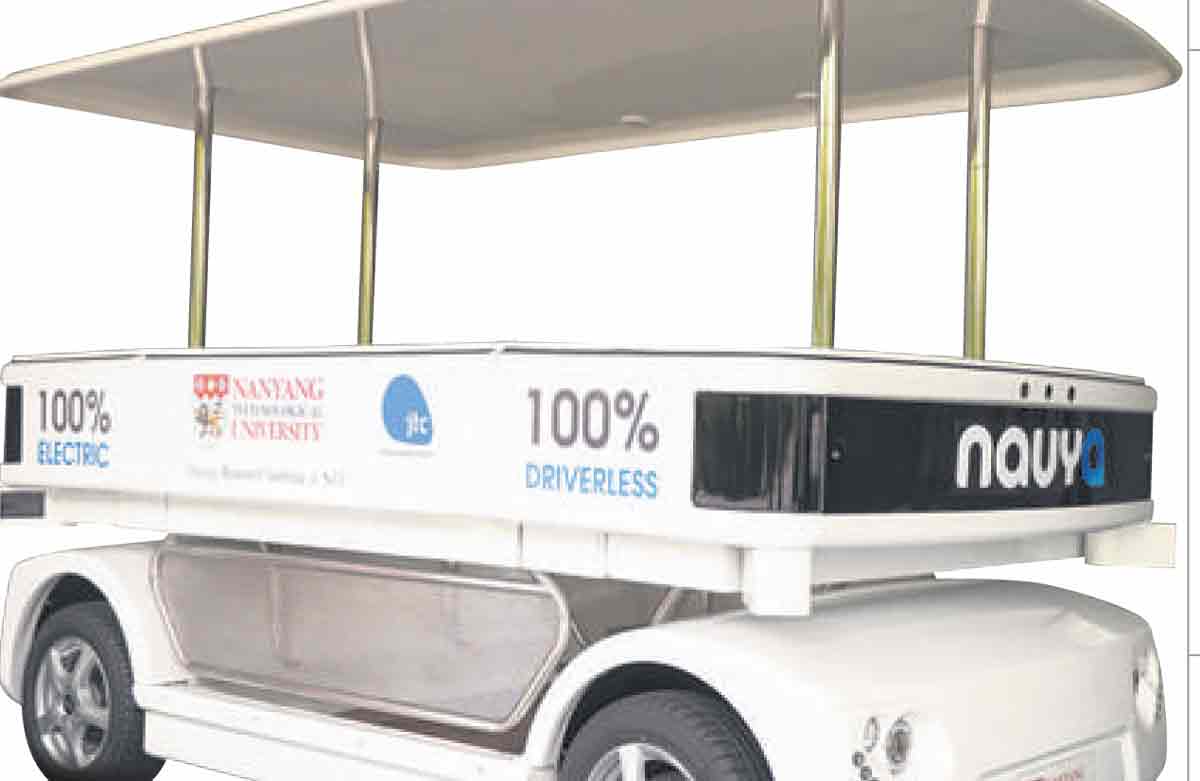 A driverless electric shuttle that charges itself wirelessly at designated bus stops in only 15 seconds may soon become a reality at the Nanyang Technological University (NTU).
Co-funded by the Energy Research Institute @ NTU (Eri@n) and the Economic Development Board, the shuttle is one of 10 joint industrial tie-ups to test-bed technologies under the $20 million EcoCampus initiative launched in April last year.
Other projects involve the testing of more efficient air-conditioning and lighting systems.
Currently in its first phase, which will last two to three years, EcoCampus will involve demonstration projects and testing.
The next phase will involve implementing the green technologies campuswide to help NTU achieve 35 per cent savings in energy and water consumption and waste disposal by 2020.
Programme director of EcoCampus at Eri@n Nilesh Jadhav said that overall energy usage per square metre at the campus has fallen by 7 per cent compared with 2011, when the campus started initiatives on saving energy.
Most of the projects will start to deliver results in one to two years.
"These findings will not only be useful for NTU, but also for other industry stakeholders in Singapore who are interested to save energy on their premises, but are anxious about the results and cost-effectiveness of new technologies to do so," said Mr Nilesh.
The executive director of Eri@n, Professor Subodh Mhaisalkar, said that besides the electric shuttle, he hopes to install on campus systems which harness the energy of footsteps via a special type of flooring.
As for Navya, which costs about US$250,000 (S$334,300) commercially, it is hoped that the bus will ferry students and staff around the NTU campus and make short-distance trips from NTU to the nearby CleanTech Park within a year.
Routes can be pre-programmeed into the vehicle so it knows when to stop before a traffic light or at a bus stop, for instance.
The bus can cover 100km to 110km on a single charge, and travels at a speed of about 20kmh.
Currently, the shuttle can charge itself in an hour, compared with the six hours it took when the project began in 2013. Work is ongoing to make the charging wireless.
"Saving money is fantastic, but the ultimate aim is to reduce climate change," said Prof Subodh.
kcarolyn@sph.com.sg

This article was first published on May 23, 2015.
Get a copy of The Straits Times or go to straitstimes.com for more stories.