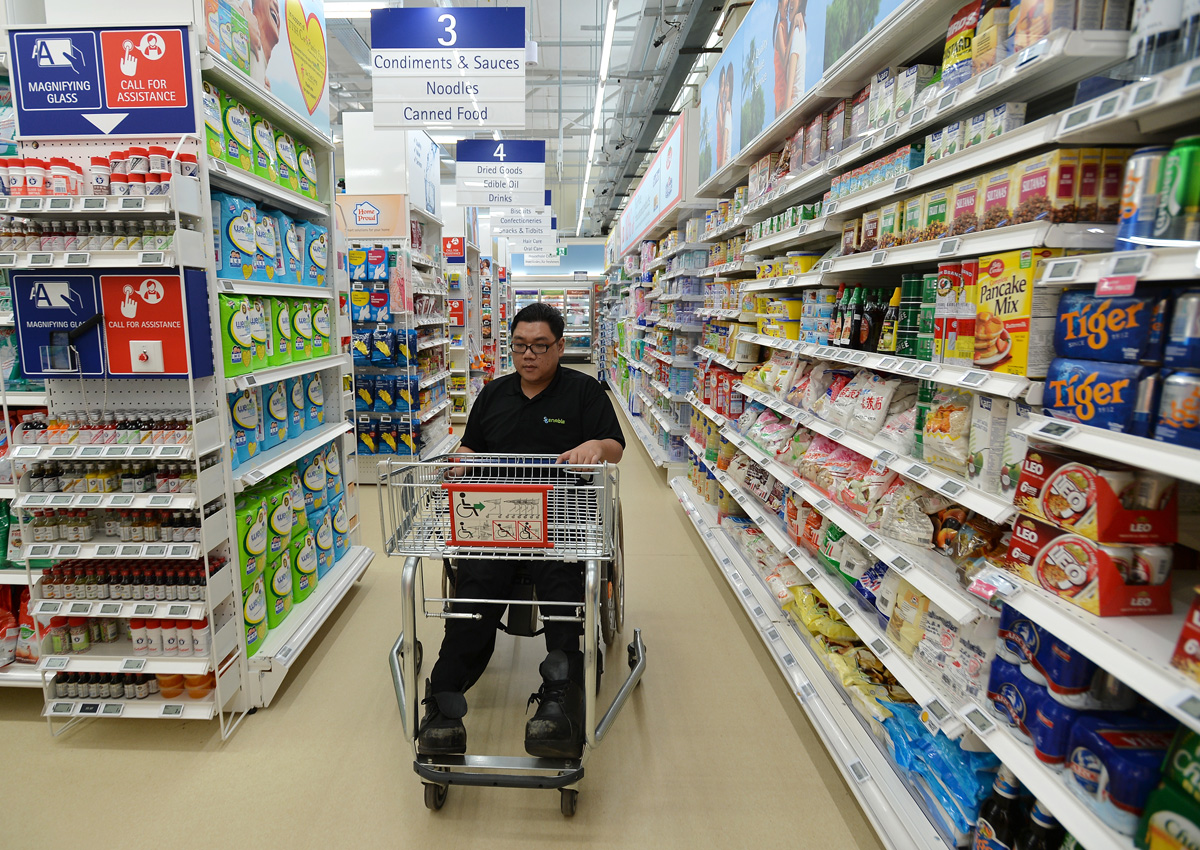 NTUC FairPrice (FairPrice) has launched its first Enabled Store, which is customised to meet the needs of the elderly population as well as people with disabilities in Singapore.
In a statement on Wednesday, Dec 2, FairPrice said its new store has special features and products to enhance the shopping experience for both the seniors and those with disabilities.
Some of the features include call buttons located at the entrance and along store aisles to offer assistance, magnifying glasses at every aisle to help customers read product labels and merchandise shelves customised to ideal heights for easy reach.
FairPrice added that staff at the Enabled Store have also undergone specialised training through a programme that was jointly developed by NTUC LearningHub, Centre for Seniors and the Dr Oon Chiew Seng Trust. This is to equip their staff at the Enabled Store with the necessary skills and knowledge to serve senior customers better.
The training programme aims to help service staff communicate and respond better to the needs of seniors while they shop at the store. They are also trained to anticipate the needs of senior customers, recognise senior related ailments as well as to understand the difficulties that the seniors may encounter.
FairPrice is the first organisation to send employees for the course, training 100 frontline staff to date. Over 500 FairPrice frontline staff will also undergo this training programme in the next 2 years.
Chief executive of FairPrice Seah Kian Peng said: "FairPrice constantly evolves to meet the changing needs of Singapore's population.
"We support seniors and persons with disabilities in living high-quality and independent lives, and recognise their needs amidst a backdrop of a rapidly ageing population."
The Enabled Store is located within the Enabling Village, at 20 Lengkok Bahru, #01-13 and opens daily from 8am to 9pm.
ssandrea@sph.com.sg