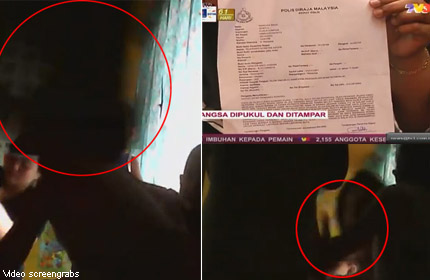 KUALA LUMPUR: The owner of a nursery in Taman Melati here where two toddlers were allegedly abused has surrendered to police.
Rozita Awang, 35, turned herself in at the city police headquarters here at about 10.30am yesterday.
City CID chief Senior Asst Comm Datuk Ku Chin Wah said she would be remanded starting today.
Rozita, who has six children of her own, is the third person to be det­ained for investigations into the all­eged abuse which came to light after footage recorded with a hidden camera in the bag of a concerned parent's child was circulated on the Internet.
The footage showed the child being slapped and beaten by the nannies. The parent has lodged a police report and contacted a local television station.
Two female employees of the nursery, aged 22 and 31, were arrested on Monday and would be remanded until today.
Five police reports on the incident have been lodged since Wednesday.
The reports stated that two children have conducted body checks at hospitals to examine bruises on their bodies.
Three parents claimed in the reports that their children were terrified at the nursery.