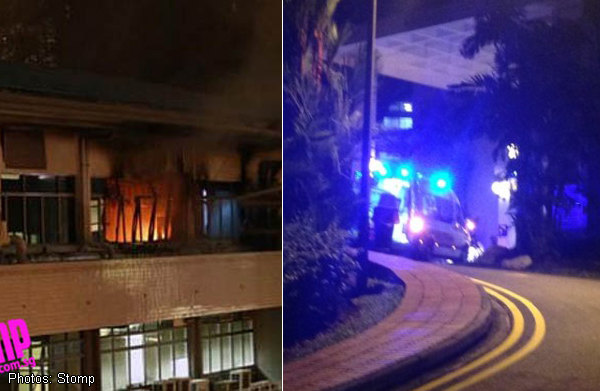 SINGAPORE - The graduate student and campus security officer who were sent to hospital for smoke inhalation have been discharged. The National University of Singapore spokesperson said this in an update on Saturday morning.
On Friday night, a fire broke out at a NUS laboratory in the engineering faculty.
The Singapore Civil Defence Force managed to put out the fire in one and a half hours. The fire was contained in the laboratory.
Here is the full statement from NUS:
On 4 April 2014, a fire broke out at a laboratory located at Block EW2 at the NUS Faculty of Engineering at around 10.07pm. The Singapore Civil Defence Force was alerted immediately and firefighters arrived shortly. A graduate student and a campus security officer were sent to the National University Hospital for medical attention. They have since been discharged. The cause of the fire is currently being investigated. 
The safety and well-being of our staff and students are our top priorities. We are providing the necessary assistance to those affected by the incident.
cynloh@sph.com.sg