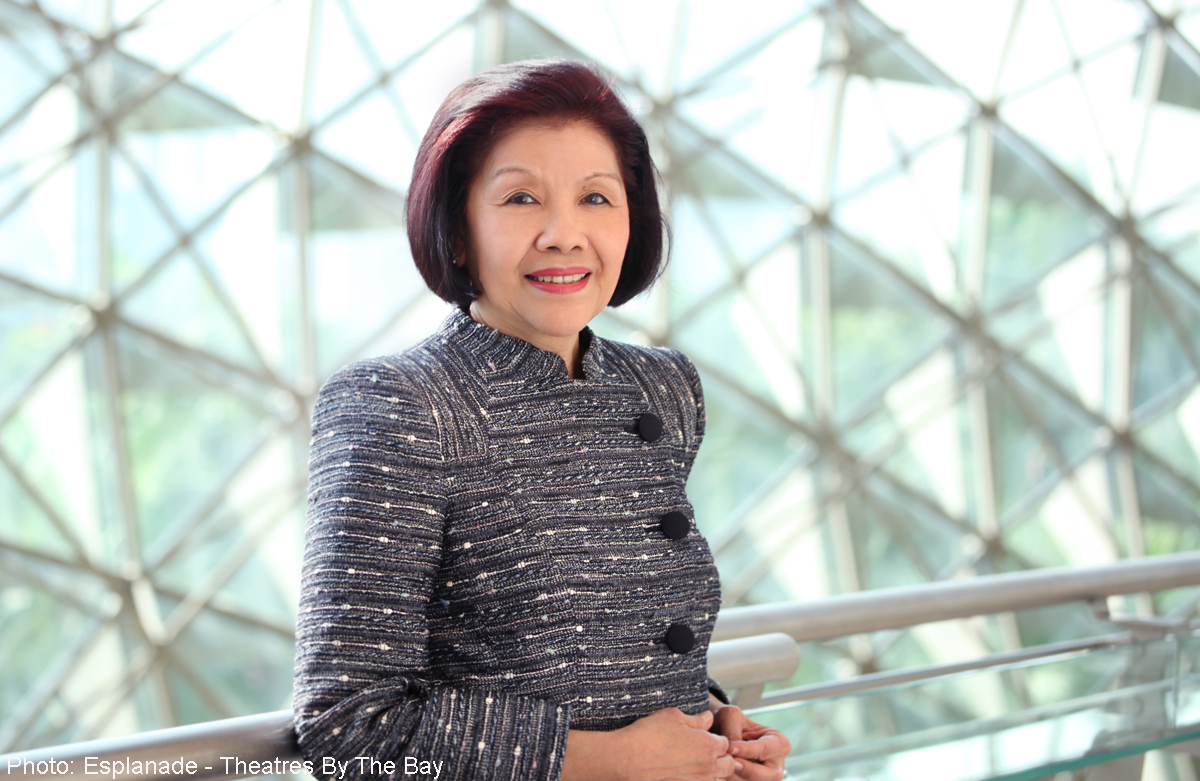 After 17 years on the Esplanade's board, Mrs Theresa Foo, 71, will be stepping down as chairman of the national arts centre at the end of the year.
Mr Lee Tzu Yang, former chairman of Shell Companies in Singapore and an Esplanade board member since 2003, will head the board from Jan 1.
The Esplanade Co was formed in 1992 as the Singapore Arts Centre Co and renamed in 1997, the year Mrs Foo came on board.
She became chairman in 2005. She said in an e-mail statement that her term, while "long, busy and challenging", was also "a highly rewarding journey", and that she "will miss the working relationships I have built" with Esplanade staff.
She added: "When Esplanade first opened, people questioned the value of having a national arts centre - they felt that it would be a white elephant - just for the elite. Today, we have more than demonstrated that Esplanade is indeed an arts centre for people from all walks of life in Singapore." Under her stewardship, more than 20 million arts goers have passed through the Esplanade's doors since its official opening in 2002.
Mrs Foo was recently awarded the Meritorious Service Medal at the 2014 National Day Awards for her contributions to the arts.
She was also named Champion of the Arts in 2001 and received the Public Service Star in 2008. A retired banker, she was Standard Chartered Bank's first Asian female chief executive in 1994.
The Esplanade's chief executive Benson Puah said that the partnership with Mrs Foo has been "incredibly rewarding and fulfilling... we owe much to her for Esplanade's achievements".
He added: "Although we will lose a much-loved chairman, we have gained a champion for Esplanade and a true friend."
Incoming chairman Mr Lee, 59, was the founder chairman of the School of the Arts in 2005 and also led the Arts and Culture Strategic Review in 2012, a high-level committee charting Singapore's cultural policy.
corriet@sph.com.sg
This article was first published on Dec 5, 2014.
Get a copy of The Straits Times or go to straitstimes.com for more stories.