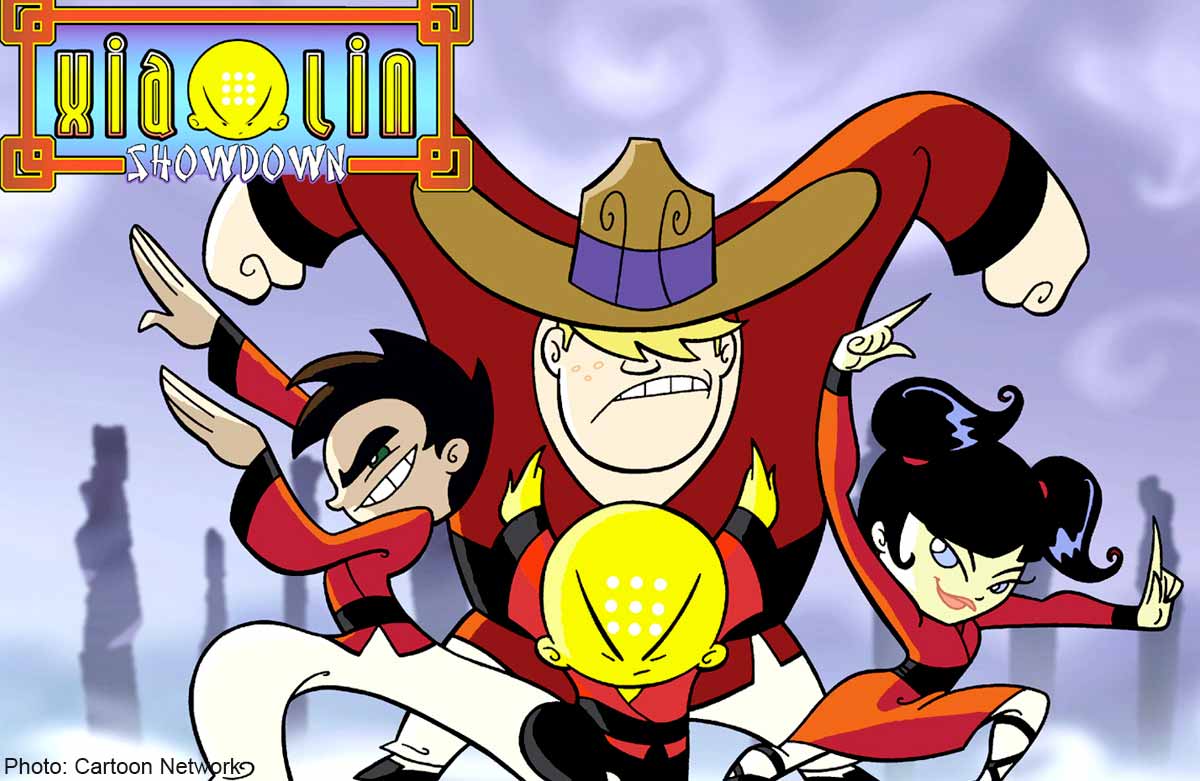 Xiaolin Showdown is adorable.
But this cartoon isn't for adults.
This one is for the children, especially boys.
Xiaolin Showdown is a cartoon series with computer game and anime influences whirling through the story line.
The cartoon is based on the story of ancient Shaolin monks and the martial arts.
The main character, Omi, is an excitable but gifted trainee monk.
He and his fellow trainees - J-pop hipster Kimiko, street-smart Brazilian Raimundo and Texan cowboy-gongfu expert Clay - try to find and protect ancient supernatural artefacts.
Each of the trainees represents an element like water, fire, wind and earth and they are 'supervised' by Master Fong, a Shaolin monk.
They travel around the world on a dragon called Dojo, who acts like an artefact divining rod.
The artefacts called the Shen Gong Wu control the balance of good and evil.
The token villains here are wannabe world conqueror Jack Spicer, his robot army and the evil witch of the East, Wuya.
Both sides can keep the various artefacts found after a showdown takes place and the winner becomes the most powerful force on earth.
Xiaolin Showdown is chock-a-block with pop culture references and kudos to the creators for using multi-cultural characters.
However, they still fall back on popular stereotypes.
The cartoon has some exciting action sequences and it has lessons for children like the value of teamwork and not taking things at face value.
But it doesn't do anything different from other American cartoons.
Xiaolin Showdown is showing over Cartoon Network (StarHub Ch 35), Fridays at 4pm, starting today.

This article was first published on May 30, 2015.
Get a copy of The Straits Times or go to straitstimes.com for more stories.