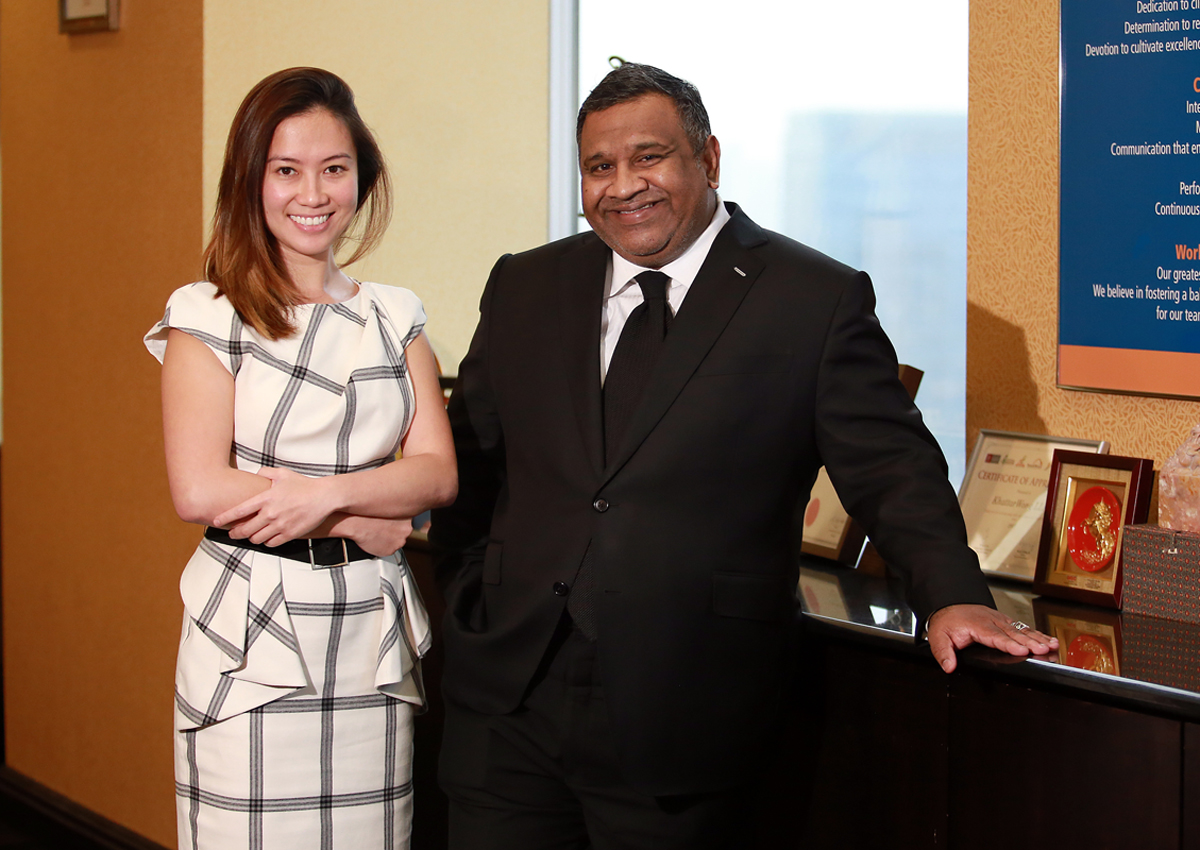 Searching for a suitable lawyer to help restructure a previous business some years ago proved frustrating for Ms Cherilyn Tan.
Despite approaching several lawyer friends and acquaintances, the 30-year-old found it difficult to get an objective assessment and price quotation.
Realising there may be others with a similar need, the tech enthusiast founded Asia's first legal interactive database last August.
Since then, more than 2,800 lawyers have registered with AsiaLawNetwork.com (ALN), including around 1,000 lawyers based in Singapore. The remaining hail from law firms in the region and countries such as Britain and the United States.
Ms Tan, who first dabbled in software programming and coding when she was 12 years old, hopes to see at least one million lawyers on ALN in five years' time.
The database allows users to call up a list of lawyers using search terms in customised categories such as area of expertise, country, language or budget.
Users are able to instantly make a request for quotations using an online form, which is customised to each lawyer, through the portal.
This would give users an easier time in getting accurate quotes from several lawyers at once, cutting down the need for numerous phone calls or e-mail exchanges.
"Communication between lawyers and potential clients becomes a lot more structured and this saves a lot of time for both parties," said Ms Tan.
Withers KhattarWong partner and criminal lawyer Shashi Nathan, who sits on ALN's board of advisers, said that for lawyers, the benefits such a database would bring are plenty and timely .
"In the last 10 to 15 years, there has been quantum leaps in how technology has affected law practices. Our courts have moved to using an e-litigation system while our clients are now more tech savvy," he said.
"The legal practice will always be competitive and, ultimately, lawyers don't go out there to market ourselves. So this really is the only way you can be visible to clients and for clients to reach out to you."
Civil and commercial litigation lawyer Lee Ee Yang, a senior associate director at Characterist, said the network will level the playing field for small and medium- sized law firms.
All 17 lawyers at the firm have started listing their legal services on ALN since February.
He said: "This allows us to have exposure alongside the bigger brand name law firms. We're able to showcase our niche expertise, but more importantly, with comparatively smaller resources than before."
Lawyers are also encouraged to co-write articles with a team of ALN writers. This allows them to be seen as thought leaders in their respective fields, Mr Lee added.
Beyond linking lawyers to clients, Ms Tan envisions ALN as a platform where firms can connect with one another.
For instance, larger law firms can use the database if they need other lawyers to assist them in bigger cases. It also facilitates potential partnerships between local and overseas lawyers or law firms, she explained.
Mr Nathan cited the recent establishment of the Singapore International Commercial Court as one example of the growing internationalisation of Singapore's legal sector.
In a speech delivered to the Association of Muslim Lawyers last November, Law Minister K. Shanmugam noted that Asia-Pacific's share in the legal market is expected to double from US$109 billion (S$155 billion) in 2012 to US$215 billion in 2017, to become the second-largest regional market.
nghuiwen@sph.com.sg

This article was first published on November 8, 2015.
Get a copy of The Straits Times or go to straitstimes.com for more stories.