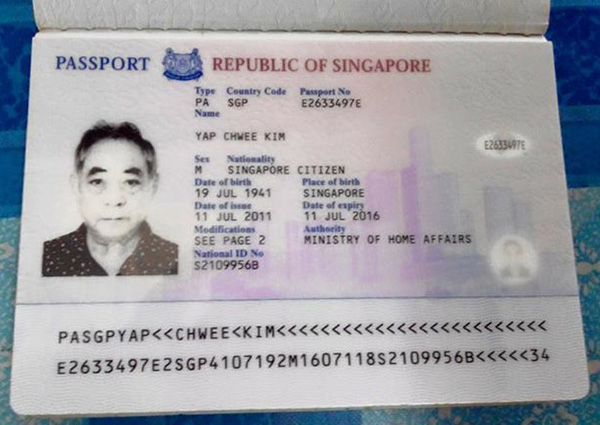 A woman has turned to Facebook to track down the family members of 74-year-old Yap Chwee Kim, who allegedly died of lung infection in Muar, Malaysia.
Facebook user Katherine Cheng posted the photo of the deceased's passport.
She wrote: "I need you all to help me pass this around.
"This uncle, Mr Yap Chwee Kim, has passed away today at 11am in Muar, Malaysia.
"Because his family could not be contacted, the casket company in Muar and I hope that we can find his family members via the social media.
"He has been staying in a hospital for more than one week.
"We need the family members to contact us in order to apply the Death Certificate, claim the body and bringing the uncle back to Singapore."

Visit STOMP for more stories.