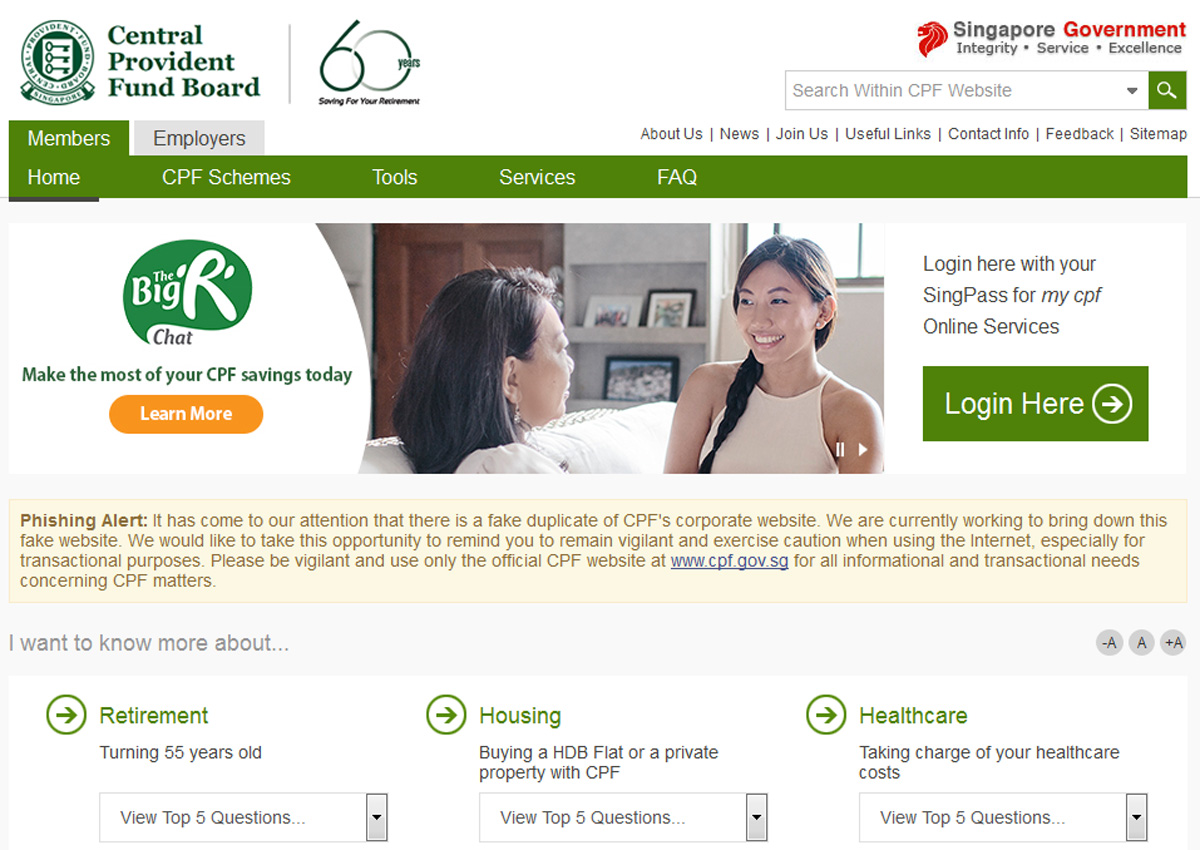 SINGAPORE - More e-services which cater to more than 90 per cent of Central Provident Fund (CPF) online transactions was restored today, more than two weeks after a faulty integration component on its website caused some of its online services to be unavailable.
In a statement on Tuesday (Dec 15), the CPF Board said that members will now be able to access services such as changing their monthly housing payments, making voluntary contributions and updating their personal particulars.
This is in addition to checking and printing account balances, contribution and transaction history, which were restored on Dec 2.
The remaining e-services and CPF's Tools app will progressively be made available, the board added.
The services had been down since Nov 30, and a notice on the CPF website attributed the service outage to "technical issues arising from the recent website upgrade".
Yesterday, the CPF Board assured that sensitive data like members' account details had not been affected by the technical issues.
"The resumption of the CPF e-services follows intensive functional and load tests to validate the technical solutions that were applied," it said.
The CPF Board explained that restoration efforts had begun by opening access to the e-services at the self-help service terminals in CPF service centres this morning.
Traffic to the website is expected to be high in the first few days after the e-services are restored, and the Board encouraged members to log in after 10pm for non-urgent enquiries.
The CPF Board will also continue with the extended customer service hours until Friday (Dec 18), and its call centres' operating hours will also continue to be extended until 7pm.
Mr Ng Chee Peng, Chief Executive Officer of the CPF Board, apologised for the inconvenience caused to members.
"We will put in the necessary safeguards to ensure service continuity and are committed to improve the service experience for Singaporeans," he added.
Earlier on Tuesday, the CPF Board also posted on Facebook that it had discovered a fake duplicate of its corporate website, and was working to bring the fake website down.
seanyap@sph.com.sg