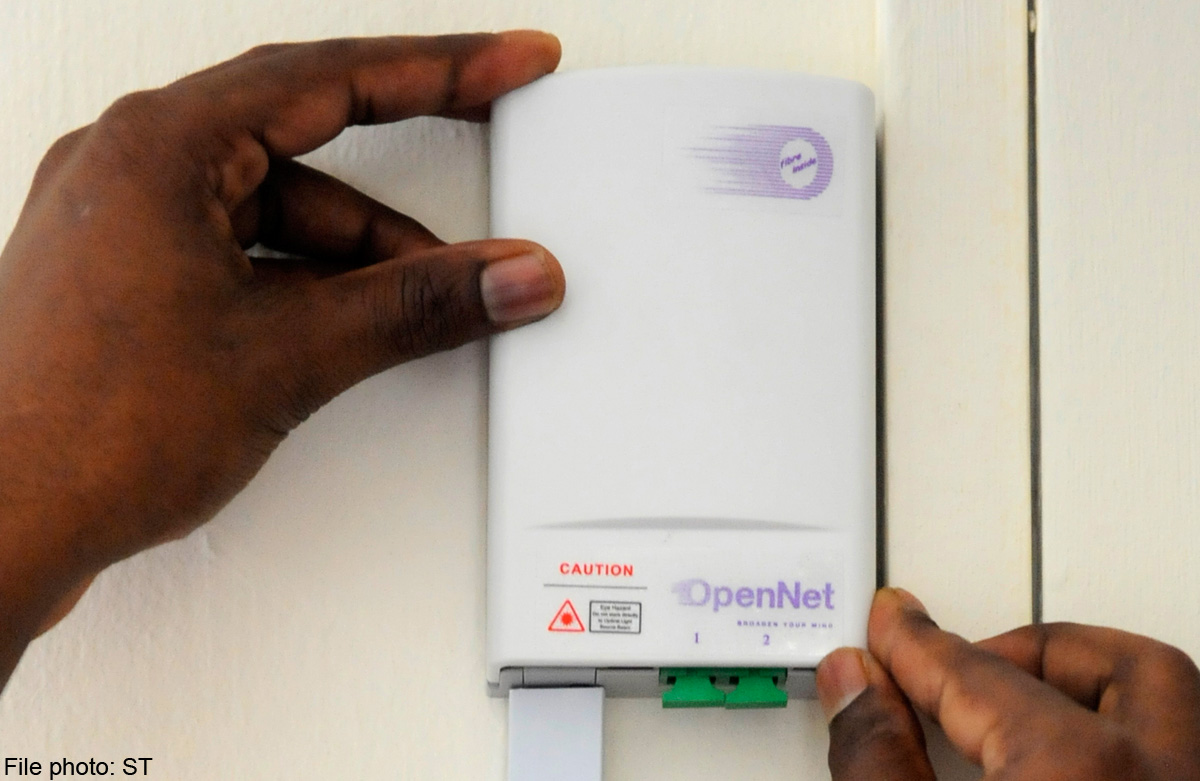 SINGAPORE - OpenNet has proposed new ways to ease delays in fibre broadband installations, one of which is for Internet service providers (ISPs) to buy its wholesale fibre links in advance.

Get the full story from The Straits Times.
Here is the statement from the Infocomm Development Authority:
The Infocomm Development Authority (IDA) is seeking public feedback on OpenNet's proposed changes to its Interconnection Offer ("ICO"). Through these proposed changes, OpenNet plans to improve on its service provisioning standards and better address the demand for fibre-based services by residential and non-residential end-users.
OpenNet recently put in place several initiatives to reduce delays and improve on its service provisioning standards. These include providing more appointment slots to serve potential spikes in demand during the IT shows and conducting tenders to sub-contract the fibre service provisioning work to their Requesting Licensees. Beyond these measures, OpenNet is now proposing to introduce other changes to its ICO to address other operational issues and further improve its performance standards.
Some of the key proposed changes by OpenNet include:
i. Revising the current Quota Adjustment Mechanism (QAM)[2] to better meet the demand for fibre services by end users and providing industry with an option to pre-book installation slots based on committed forecasts;
ii. Introducing a fibre switchover process that is intended to improve end-user experience when switching from one service provider to another.
With the series of measures that OpenNet is proposing to implement, there will be a need to make corresponding changes to OpenNet's ICO. In line with the NetCo Interconnection Code 2009, IDA is seeking public feedback to these proposed changes. The public consultation exercise will be held from June 13 to July 14, and the ICO review is expected to be completed in the fourth quarter (October to December) of 2014.
IDA will continue to monitor OpenNet's performance and put in place additional measures where necessary.