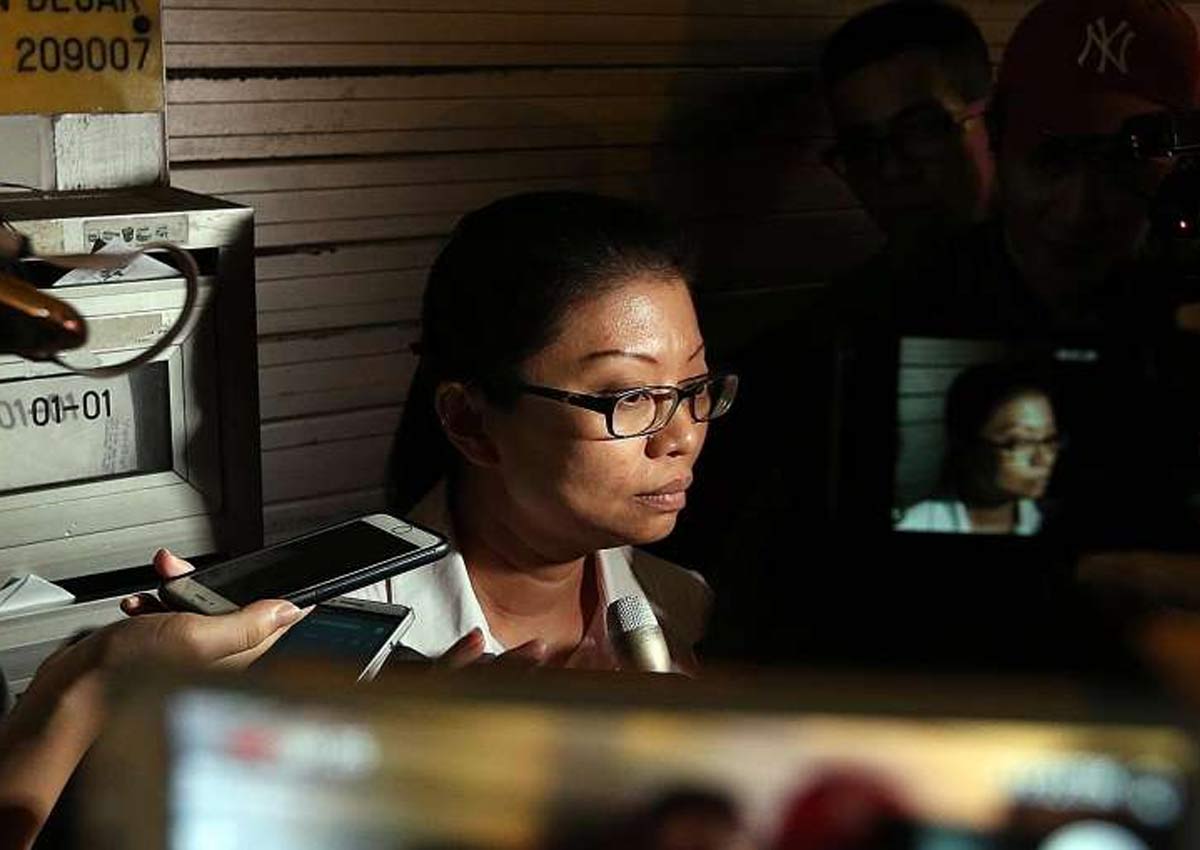 The National Solidarity Party's (NSP) surprise U-turn to contest MacPherson SMC is unlikely to spark a knock-on effect among opposition parties to break rank and enter into three-cornered fights.
Most indicated yesterday that they will stick to their word and avoid such battles in the coming polls, a pledge they made at talks led by the NSP earlier this month.
They include the Reform Party (RP), People's Power Party (PPP), Singapore People's Party (SPP), Democratic Progressive Party, Singapore Democratic Alliance, as well as Singaporeans First (SingFirst).
The Singapore Democratic Party did not respond to queries from The Straits Times yesterday.
Some parties, however, said the NSP's decision to pitch itself against the Workers' Party (WP) for the PAP-held seat at the polls was disruptive to "opposition unity".
The NSP's latest move, announced on Wednesday, was followed by the shock resignation of acting secretary-general Hazel Poa just over an hour later.
She was appointed to the post for the second time in June, when lawyer Tan Lam Siong stepped down. Ms Poa, a former civil servant, had first served as secretary-general from June 2011 to September 2013. She was replaced by Mrs Jeannette Chong-Aruldoss in October 2013. But Mrs Chong-Aruldoss resigned to join the SPP in March this year.
Observers, like political analyst Derek da Cunha, said the latest fallout reveals a fragmented opposition, adding that the concept of opposition unity is "non-existent".
"I have never felt that it was a realistic notion, given the vast difference in capabilities and resources across the various parties," he said.
National University of Singapore political scientist Bilveer Singh agrees, adding that the episode shows that "after 50 years, the opposition is more energetic in killing itself than its opponent".
RP chief Kenneth Jeyaretnam said in a Facebook post on Wednesday that if other parties "chip away at decisions already publicly agreed, then it sends a very poor message to the people". Without naming any parties, he said: "To undermine agreements made (with) RP or any other party is to weaken everyone's chances."
Former NSP secretary-general Goh Meng Seng, who now heads the PPP, said NSP made a "tactical mistake" when it announced earlier that it would give up MacPherson. He said it may now take a hit for its sudden reversal to contest in the single-member constituency because "people will have the impression their word cannot be trusted".
The NSP fielded 24 candidates in eight constituencies in the 2011 General Election, which was the most number of opposition candidates then.
The NSP attributing its U-turn to "feedback and pledges of support from many residents" in the SMC also did not go down well with many.
Several political watchers here have also criticised the NSP's decision, saying it impugns the credibility of the party.
Singapore Management University law don Eugene Tan said the fact that the party hosted two rounds of horse-trading talks earlier this month was "ironic".
Veteran opposition observer Wong Wee Nam said: "To some voters, the NSP will lose credibility."
However, Prof Tan - a former Nominated MP - said a knock-on effect from the debacle was unlikely, given the backlash faced by the NSP following its latest move.
He said the other opposition parties will likely exercise restraint, adding that there is a need for them to focus on the lead-up to the coming general election, which could be called as soon as next month.
•Additional reporting by Lim Yan Liang.

This article was first published on Aug 21, 2015.
Get a copy of The Straits Times or go to straitstimes.com for more stories.