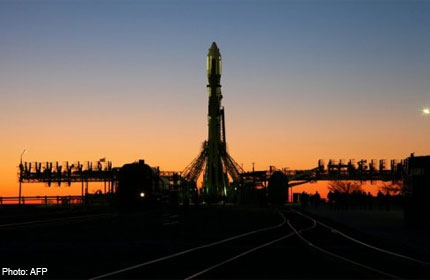 2000: Singapore's Institute of Molecular Agrobiology together with US researchers, sends plants into outer space to help find out how to grow crops better.
2006: A local consortium, which includes six Singapore companies and Virginia-based Space Adventures, announces plans for Singapore's spaceport with great fanfare in February.
2008: Lack of funding stalls the spaceport project and the consortium dissolves.
2011: Singapore permanent resident Michael Blum pays almost US$300,000 (S$375,000) to travel into space twice.
Feb 2012: Singapore's first locally built satellite launches into space.
Riding on a rocket owned by the Indian Space Research Organisation, the micro-satellite X-Sat blasts off from the Satish Dhawan Space Centre in India.
Feb 2013: The plan to send a Singaporean into near space by Mr Lim Seng and his company IN.Genius is announced.
The Government sets up the Office for Space Technology and Industry, which will research and develop the futuristic space industry.
Sept 2013: The eight and final unmanned flight test for Mr Lim Seng's project is completed successfully. The craft goes up 27km and stays there for 70 minutes.

Get The New Paper for more stories.