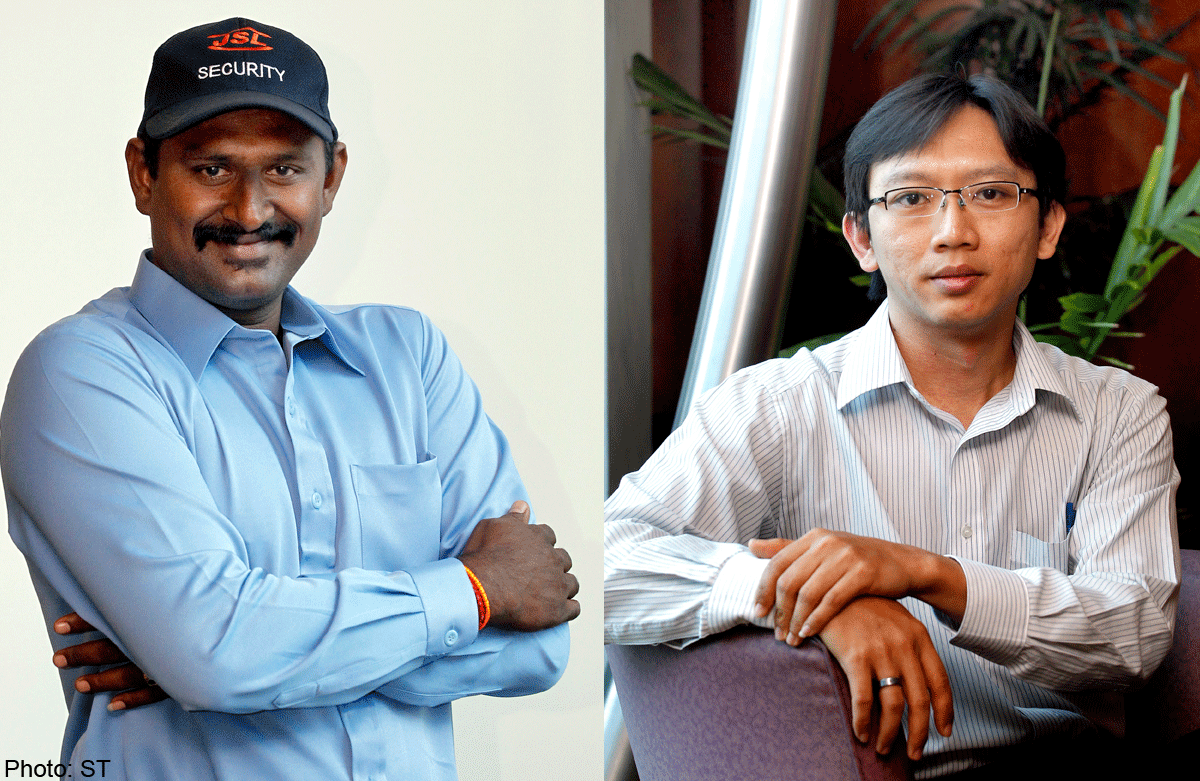 SINGAPORE - They had cheated almost 300 victims of about $20,000 by promising to place an order of instant cameras for them. And the scam, which happened last year, was the work of two 17-year-old girls.
The incident surprised Senior Investigation Officer Teng Chin Hock, 35, who is part of the Investigation Branch of the Commercial Crime Squad of the Singapore Police Force.
He was one of those responsible for tracking down the teenage culprits.
"For two 17-year-olds to come up with such an idea and be bold enough to do it, I was shocked," said SI Teng, who has been an investigator for six years. In his daily work, SI Teng tackles commercial crime-related cases such as credit card fraud, forgery and cheating.
He said: "My satisfaction comes when I manage to solve a case, and arrest and charge the criminals. It's like piecing a puzzle together."
For his hard work, SI Teng yesterday received an individual award at the Commissioner of Police's Commendation Ceremony 2014.
PUBLIC LAUDED TOO
It recognises teams and individuals in the police force for their consistent, outstanding work and service, and outstanding leadership.
A total of 219 individual awards, 193 team, and five special commendations - for the rejection of bribes - were presented.
Among those awarded were 19 members of the public, who were lauded for their involvement in crime prevention and in the promotion of police-community relations.
One of them was assistant security officer Sivakumar Ganapathy, 41, who works at Jurong Shipyard. He was awarded for his role in catching two individuals trying to smuggle industrial goods out of the shipyard.
Mr Ganapathy said:"I was just doing my job, so didn't I expect to rewarded.
"This award will serve as encouragement to me and my colleagues because we were recognised for the efforts in our course of duty."
tantam@sph.com.sg

This article was first published on June 28, 2014.
Get The New Paper for more stories.