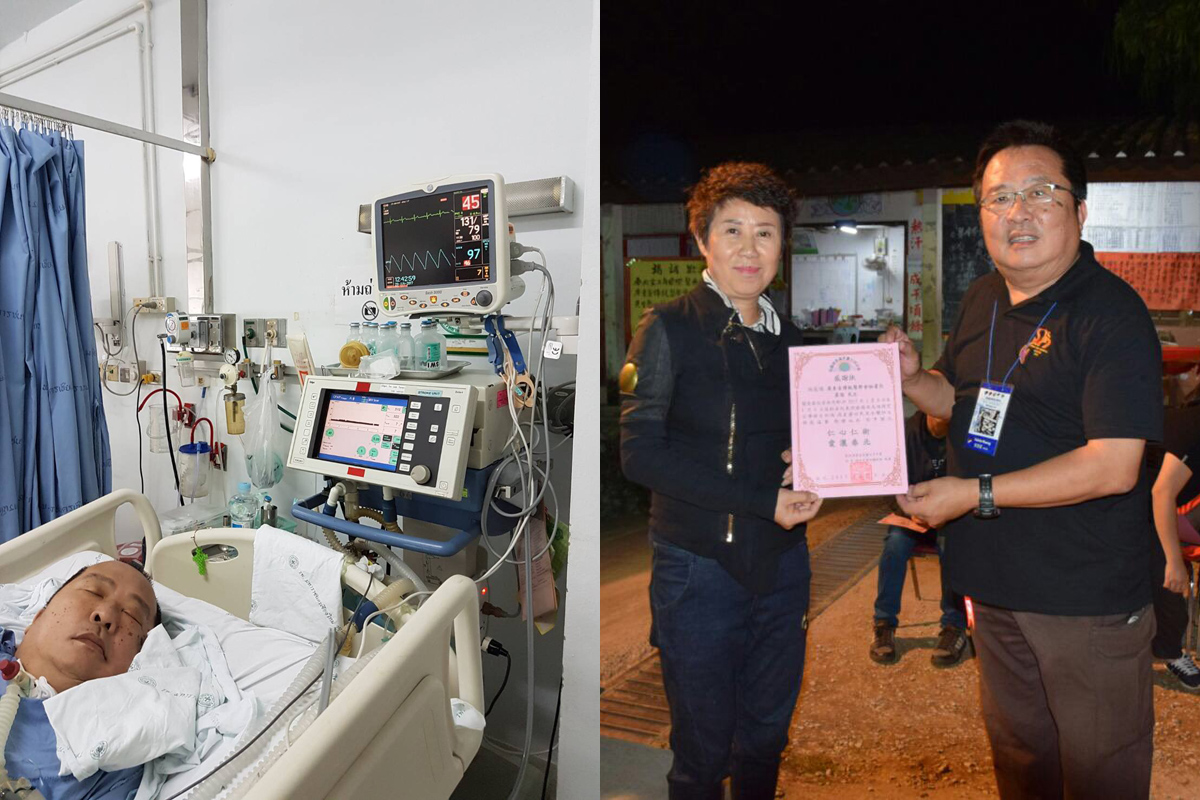 A 59-year-old Singaporean humanitarian worker has been lying in Sriphat Medical Center (SMC) in Chiang Mai, Thailand, for three months after suffering head injuries from a fall.
Calvin Huang fell at the lobby of his accomodation in the early hours of April 12, after which he was brought to SMC to receive emergency surgery for his cerebellar haemorrhage, according to crowdfunding website, GIVE.asia.
Huang's older sister, Yvonne Huang, 60, was only informed of his condition on April 19 after Huang's landlord's son managed to contact her by hacking his phone. Huang's family then arrived by his bedside on April 20.
A doctor from the medical center's neurology team had then told Huang's family that he was "brain dead", but according to an update on June 27, Huang has been making good progress.
He is now breathing without the support of a ventilator, and would open his eyes occasionally, moving parts of his body as well.
Huang, a missionary, has since started a fundraising campaign on GIVE.asia, in hopes of raising at least $100,000 for Huang's unsubsidised medical fees and to repatriate Huang back to Singapore once discharged from the ICU.
Calvin has no insurance coverage in Chiangmai, and his health insurance company AIA has deemed his condition life-threatening, thus offering a pro-rated payout which cannot be claimed until Huang is discharged.
According to Huang's post, Minister of Foreign Affairs, Dr Vivian Balakrishnan, has worked with MOH and CPF to allow payment of Huang's medical fees with his Medisave, but the process is tedious and Huang's Medisave account does not have much to spare.
Huang also revealed that she is "maxed out" financially, after paying for her brother's weekly medical bills without any form of assistance.
So far, the campaign has raised at least $50,000, half of its crowdfunding goal.
More information can be found on the campaign page.
ongymm@sph.com.sg