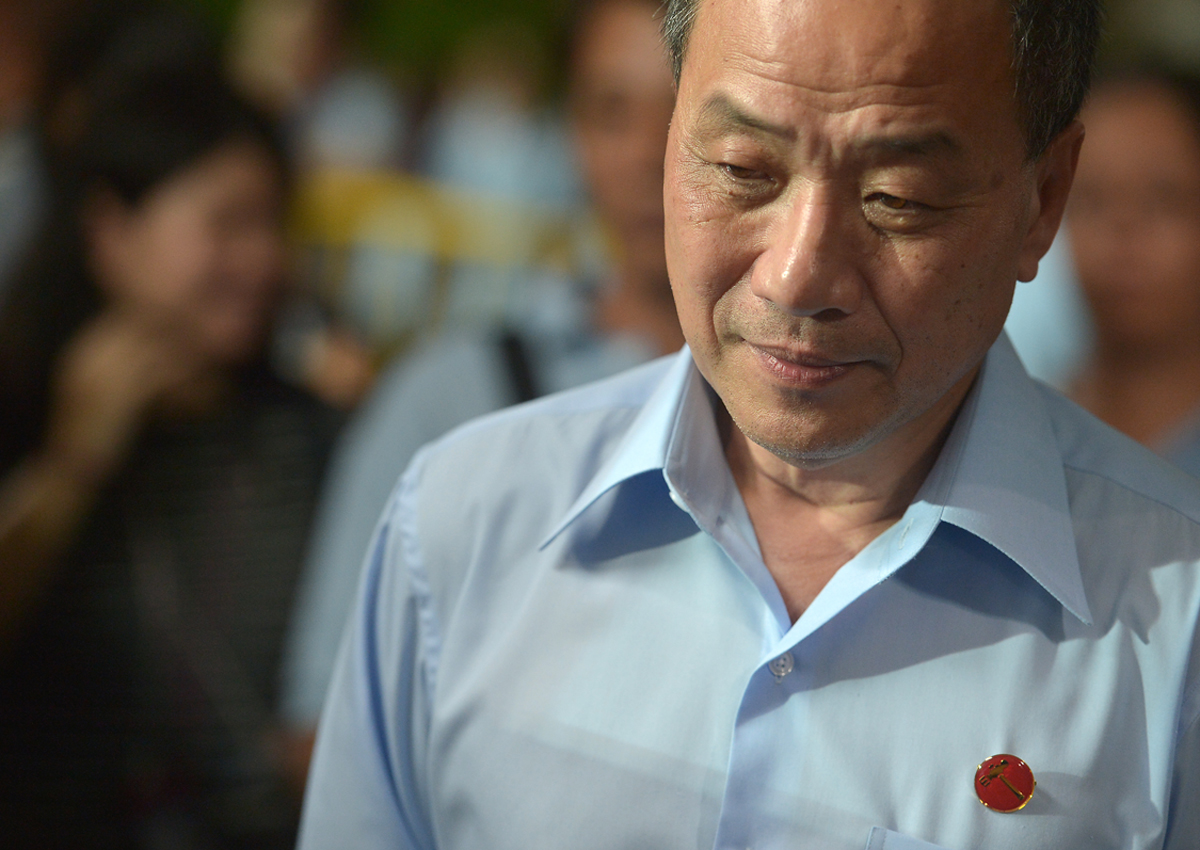 PAP MPs were critical of Workers' Party chief Low Thia Khiang's position on proposed changes to Singapore's political system, saying yesterday that contrary to his view, schemes such as for Non-Constituency MPs (NCMPs) led to a greater diversity of voices in Parliament.
They also responded to suggestions he made yesterday on what the Government needed to do to "get our politics right".
Ms Rahayu Mahzam (Jurong GRC) was surprised Mr Low said NCMPs were like "duckweed" floating in a pond, and lacked political roots in a constituency, unlike elected MPs. She said there was nothing to stop NCMPs from getting to know and address residents' concerns.
Mr Low's comments to reporters on Wednesday night came after Prime Minister Lee Hsien Loong outlined proposed changes to the political system. These included having a minimum of 12 opposition MPs and giving NCMPs the same voting rights as elected MPs.
Said Ms Rahayu, referring to Mr Leon Perera, the WP's new NCMP: "I recall Mr Perera mentioning that he does grassroots work at East Coast and Aljunied, and he definitely can bring value to this House with the issues that he will collate from all these people that he's met.
"These improvements will strengthen the NCMP's position and I think it's hard to argue otherwise."
Mr Low's view that an NCMP cannot be as close to residents as an elected MP who runs a town council also "misses the point", said Mr Edwin Tong (Marine Parade GRC).
While the privilege of managing a constituency can come only from the mandate given by voters, the NCMP scheme did not take away the opportunity of a candidate to contest freely for the privilege of running a constituency, he said.
The scheme gives losing candidates another chance to enter Parliament, Mr Tong said, noting instances over the years when the WP used it "for the advancement of (its) own political agenda".
These included when Ms Sylvia Lim (Aljunied GRC) first entered Parliament in 2006 as an NCMP, and when the WP reassigned the NCMP seat from former NCMP Gerald Giam to Mr Perera, he said.
"The fact of the matter is that the NCMP scheme not only introduces greater diversity and debate in Parliament, (but) it also helps opposition members gain exposure and recognition," he said.
Mr Ang Wei Neng (Jurong GRC) said the expansion of the scheme from a maximum of six NCMPs in 1984 shows it has worked: "The intention to increase the NCMP numbers entrenches the importance of the NCMP scheme, and recognises the contributions of past NCMPs."
Mr Low's call yesterday for a political system conducive to the growth of alternative parties as an "insurance policy" drew a response from Mr Heng Chee How (Jalan Besar GRC). Mr Heng said that given the more complex challenges ahead, Singaporeans must think about the kind of insurance policy they need.
The proposals by PM Lee also showed that the Government recognised the need for a diversity of views. Said Mr Heng: "That is a practical example of a political party that understands what the people want, and is taking steps to ensure that what they want is reflected."
yanliang@sph.com.sg
This article was first published on January 29, 2016. Get a copy of The Straits Times or go to straitstimes.com for more stories.