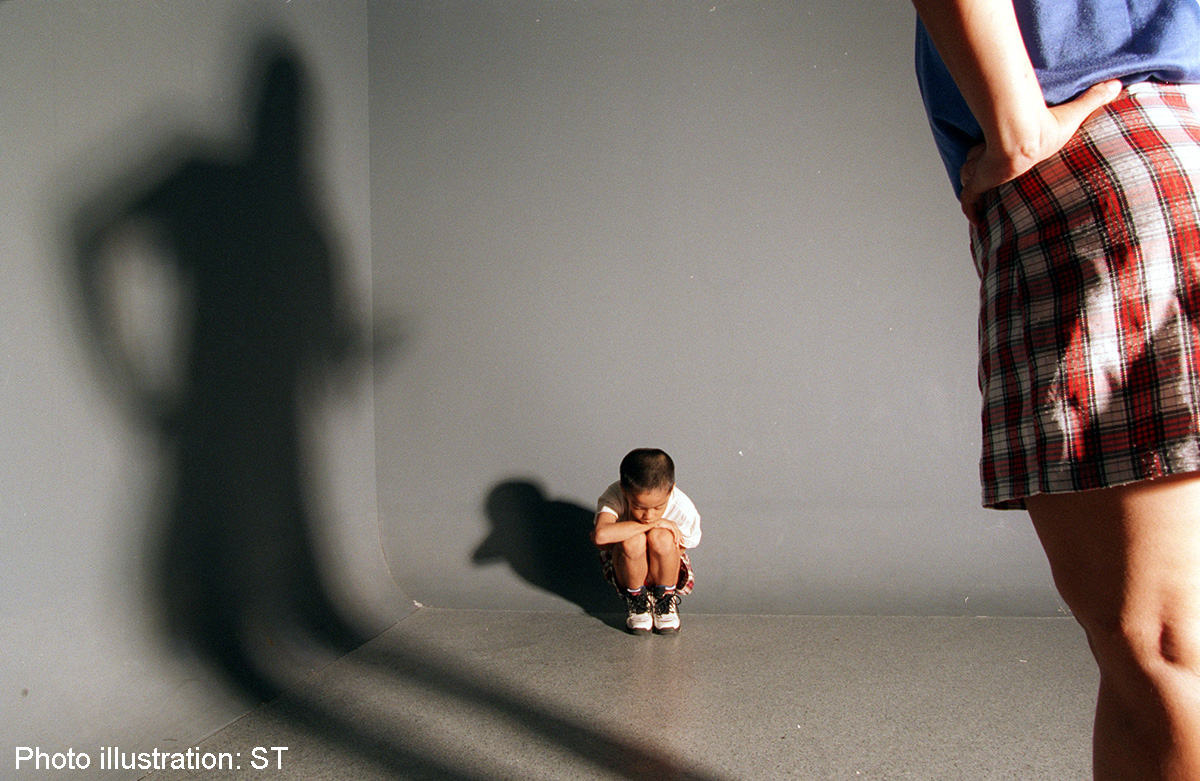 SINGAPORE - For the past two weeks, social worker Siti Noor Adilla has been waking up early to be at the flat of a single-parent father by 6am.
Once there, she shows him how to wake his five children for school. Switch on the lights. Call their names. Call them again. Shake the ones who don't move, she says.
When it comes to parenting, the man, an odd-job worker in his 30s, appears clueless.
His wife, who wants a divorce, left him and the children, aged between five and 13.
So when he went to work, he would leave the children at home and if they did not wake up for school, they didn't go.
Money was tight, food was short, and the father and children landed in a shelter for homeless families.
The children's schools, concerned by their poor attendance and lack of supervision at home, alerted a family service centre and the Ministry of Social and Family Development was told it could be a case of child abuse.
The family was referred to Big Love Child Protection Specialist Centre, one of two groups the ministry has asked to handle child abuse cases. It has taken on about 100 cases since June last year.
Ms Adilla, a social worker at the centre, said the father had to be taught how to guide and supervise his children. "If his children said they were tired, he would say they could sleep and not go to school," she said.
While child abuse is usually associated with physical or sexual violence, neglect is also a form of abuse, Big Love centre director Theresa Wee said.
A quarter of the cases referred to Big Love involved neglect, though about two in three involved parents who hit, kicked, punched or used belts and canes on their children.
Ms Wee said a child is neglected when his basic needs for food, shelter or guidance are not met. "Neglect usually involves a lack of supervision, like when the kids play truant and their parents don't care. They lose out to their peers by not going to school and this affects their well-being in the long run," she said.
Last year the ministry began using two social service agencies to help with less serious cases of child abuse, such as those involving neglect or inappropriate discipline like excessive caning. Besides Big Love, Fei Yue Family Service Centre is the other child protection specialist centre. The ministry still manages the more serious cases.
Social workers said that having two specialist centres to work on these cases meant more resources and manpower to protect children, and hopefully, fewer cases would fall through the cracks.
Mr Alfred Tan, executive director of the Singapore Children's Society, said people may be more willing to work with a charity to report and stop the abuse, than go directly to the authorities.
The latest data on the ministry's website showed that it investigated 247 cases of child abuse in 2012, up from 176 in 2008. Most involved either physical or sexual abuse.
At Big Love, eight in 10 alleged perpetrators are the children's birth parents. The rest are step-parents, the parents' partners and other relatives.
Most are from poor families, almost half are single-parent homes, and many face financial, marital and other problems.
For the cases Big Love handles, the parents are usually not taken to court unless they continue abusing their children, said Ms Wee.
Instead, social workers work with parents to identify and deal with the problems or stresses that might have led to the abuse. This often means counselling and teaching them various skills, including anger management and good parenting. The children are also counselled and given the help that they need.
As for the homeless father of five, he has learnt to wake his children himself and they are also showing up in school regularly, Ms Adilla said.
She is working with the children's teachers to get them more school support, on top of finding financial and other help for the family.
Ms Wee said: "Most of the parents we see stop the abuse when we intervene, as many have no intention to hurt their child."
theresat@sph.com.sg

Get a copy of The Straits Times or go to straitstimes.com for more stories.