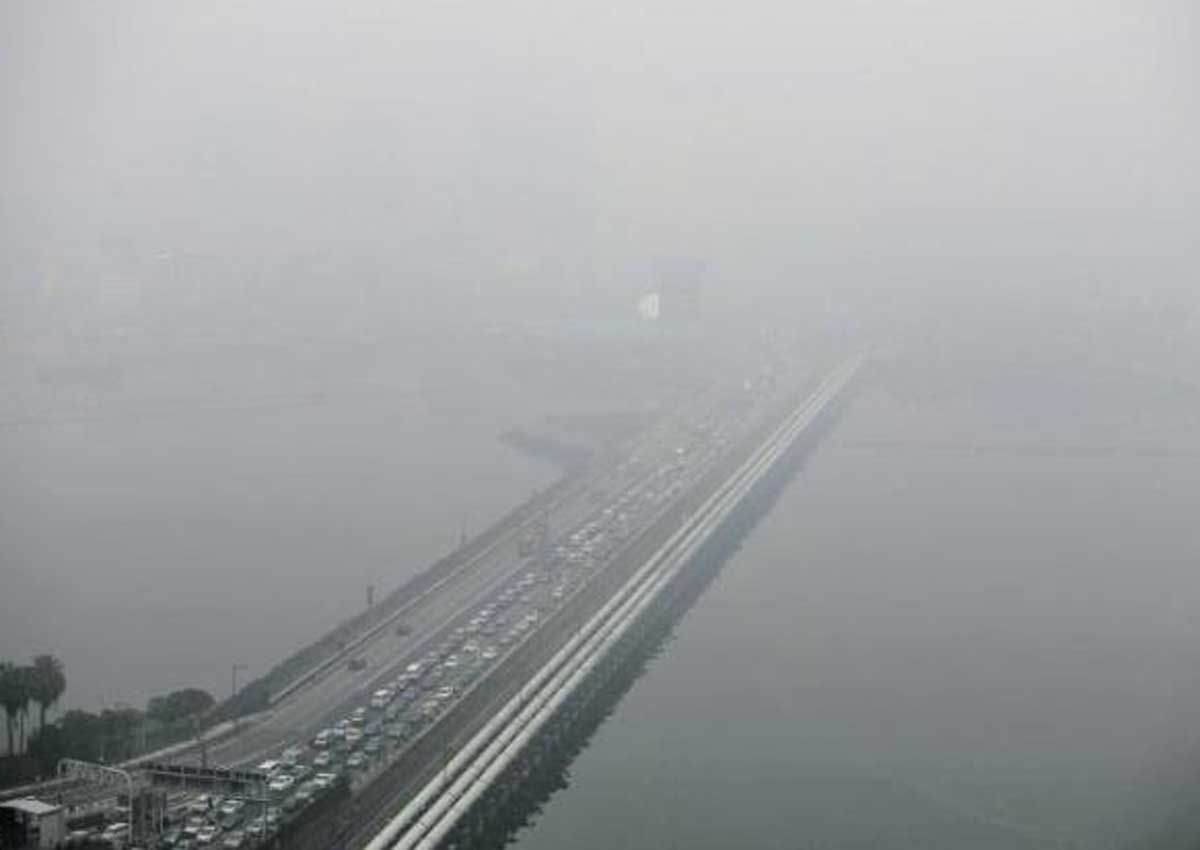 Parents whose children are sitting the Primary School Leaving Examination (PSLE) tomorrow are hoping that the haze will not affect it.
Ten parents The Straits Times spoke to said that pupils' health should be the top priority, and they would understand if the exam has to be postponed by a few days.
However, they also said that the delay would be disruptive for their children who have already made their preparations in the past few weeks and months for the PSLE.
On Friday, Senior Minister of State for Education Indranee Rajah told reporters at the Tanjong Pagar Community Club that the PSLE, like other national exams, may be rescheduled if the air quality looks like it will reach very unhealthy or hazardous levels.
On Thursday night, the Ministry of Education (MOE) decided in an unprecedented move to close schools the next day as the 24-hour Pollutant Standards Index (PSI) levels reached just under 300, above which the air quality is considered hazardous.
More than 100 students who were due to take the GCE O-level music and higher music practical exams last Fridaytook them yesterday instead.
The PSLE is scheduled to start tomorrow and end next Tuesday.
Secretary Jasmine Goh, 44, whose daughter will be taking the exam, said: "I'd prefer if the PSLE just went ahead because this haze looks like it will last quite a while.
"The children have been preparing and looking forward to the first day so it's very disruptive if it's postponed."
MOE said last week that contingency plans for national exams are in place should haze conditions remain unhealthy or worsen.
All schools have enclosed spaces for candidates to take their exams, and schools will also be provided with air purifiers so that exams are not disrupted.
Housewife Abdoul Rahime Mahabouby, 42, whose son will be taking the exam, said: "Most parents just want to finish the PSLE as their kids are fully prepared at this stage.
"But if the air is hazardous, the exam should be delayed because children could get health problems such as itchy eyes and throats."
Joyce Wong, 41, a part-time piano teacher whose daughter has been preparing for the exam, said there would be "no choice" if exams were postponed due to worsening air quality.
"Even if schools can make alternative arrangements, I don't know if all schools have enough air-conditioned rooms to hold the children," she said.
ateng@sph.com.sg

Get MyPaper for more stories.