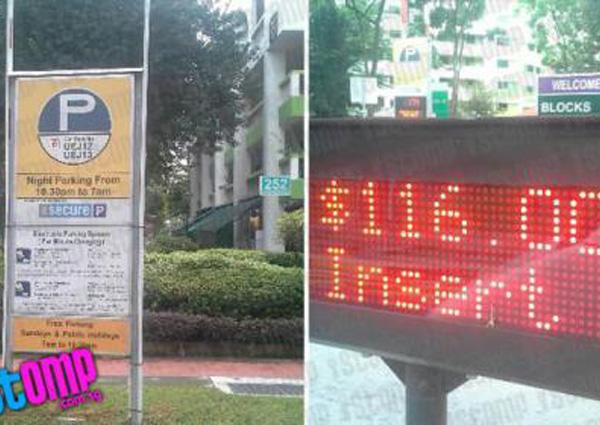 Stomp reader 61yroldman ended his 2015 with a total shock -- after discovering that his parking fee was a whopping $116 at a carpark in Jurong East Street 24 (Dec 31).
According to him, he was about to drive out from the carpark after an hour of lunch when this happened.
The reader said:"It was a whopping $116 for an hour of parking. I was so surprised by the amount that it caused a jam in the carpark for about 20 minutes.
"People at the back started to honk, causing me to panic and almost collapse on the spot.
"Then, I called the intercom up and said how the glitch was ridiculous and I had only parked for an hour.
"It took them 15 minutes to open the gantry and then all the drivers at the back asked me what had happened.
"I hope the relevant authorities involved in this incident can take full responsibility for the inconvenience caused."

Visit STOMP for more stories.