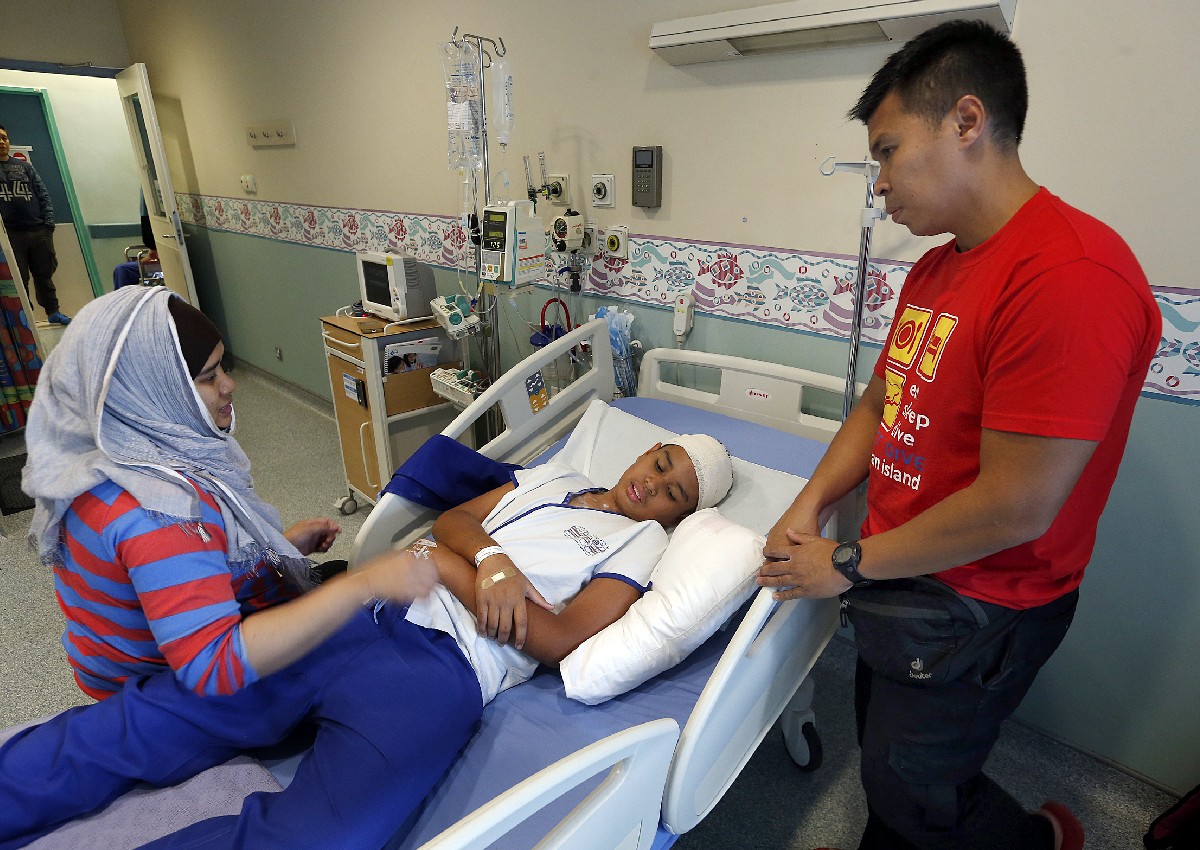 Probe on withdrawal of CDA funds ongoing: Low Yen Ling
The Sweetlands operators accused of making unauthorised withdrawals from children's special savings accounts will have until the end of the month to explain why their Approved Person status should not be revoked. Their request for an extension was granted. If revoked, they will no longer be able to make deductions from Child Development Accounts (CDAs).
Parliamentary Secretary (Ministry for Social and Family Development) Low Yen Ling gave Parliament an update on the case of Madam Chan Chew Shia and Mr Ho Boon Hong yesterday. She added that the Commercial Affairs Department is investigating and the ministry is taking the matter very seriously.
TKPS quake victims covered by travel insurance: Hawazi
The travel insurance for pupils and staff on the ill-fated Tanjong Katong Primary School (TKPS) trip to Sabah in June covered their treatment overseas, repatriation to Singapore and, up to a cap, their treatment back in Singapore following an earthquake.
The Ministry of Education (MOE) has also worked with Temasek Cares, the charity arm of Temasek Holdings, to help families with the cost of the treatment in cases where the insurance cap was breached.
Senior Parliamentary Secretary for Education Hawazi Daipi revealed this in Parliament yesterday when he was asked by Workers' Party MP Pritam Singh whether the insurance required by MOE for the trip was sufficient, and if it would consider helping the pupils and their families financially.
The quake, which occurred in Sabah during the school trip, had claimed the lives of 10 Singaporeans, comprising seven pupils, two teachers from TKPS, and an adventure guide.
Subsidies for dyslexic youth in remediation programme
From January next year, eligible students in specialised independent schools who suffer from dyslexia will be able to receive subsidies when they take part in the remediation programme conducted by the Dyslexia Association of Singapore (DAS).
Minister of State for Education Sim Ann told Parliament yesterday that specialised schools, which offer a customised curriculum for students with an aptitude in mathematics, science, sports and other areas, are a recent development in Singapore's education landscape.
"Currently, there are a few students in (these schools) attending the DAS' remediation. We have worked with the schools to provide school-based financial assistance for students in need," she said.
Ms Sim was responding to Bishan-Toa Payoh GRC MP Hri Kumar Nair's question as to why students in the schools were excluded from subsidies available to other students, and whether MOE would review that policy.

This article was first published on Aug 18, 2015.
Get a copy of The Straits Times or go to straitstimes.com for more stories.