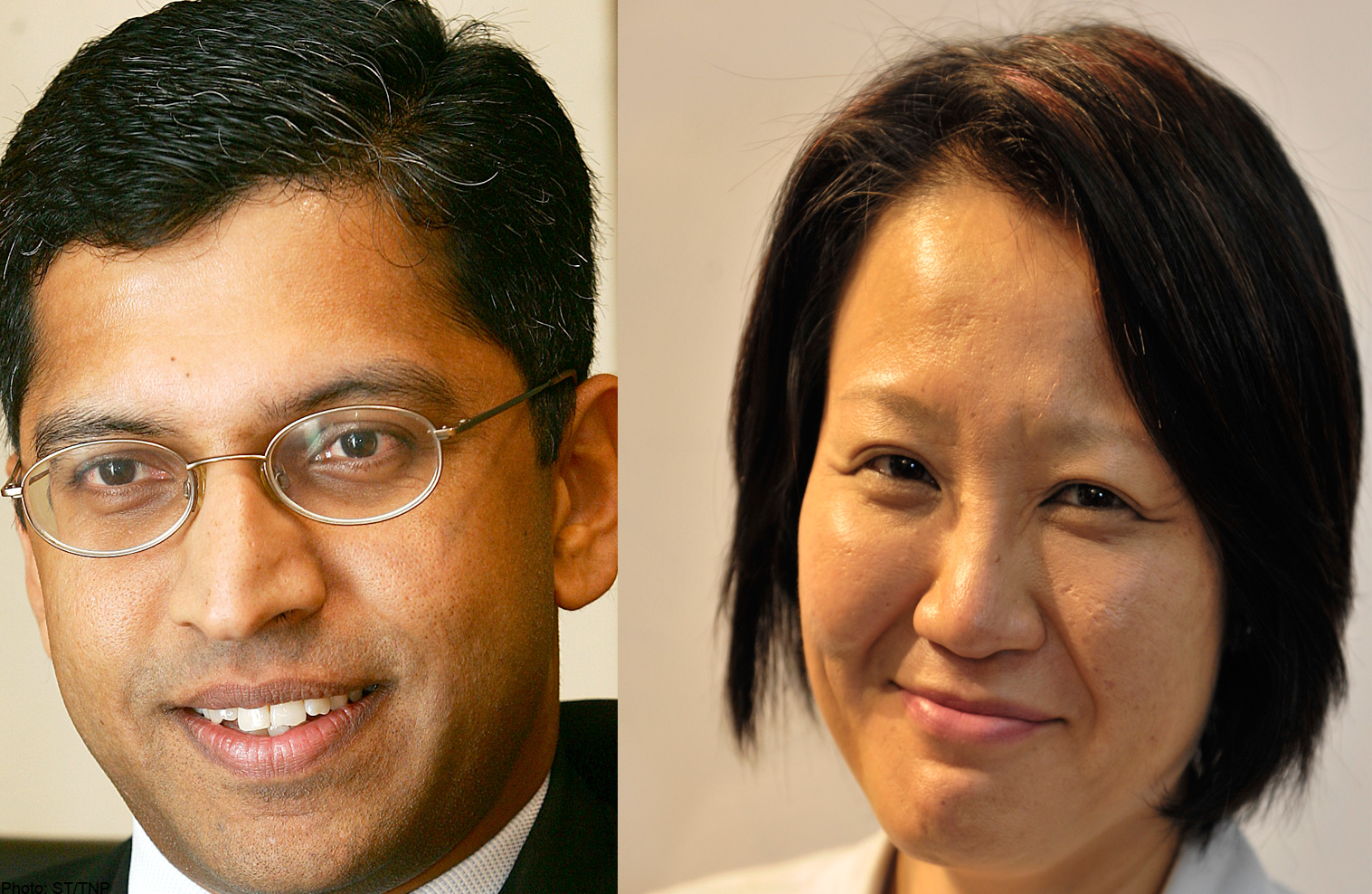 Old parliamentary debates on issues ranging from the Human Organ Transplant Act to Section 377A of the Penal Code were dredged up as PAP MP Hri Kumar Nair and Workers' Party chairman and MP Sylvia Lim crossed swords on one question: whether or not the WP ever makes its stand clear on hot-button issues.
Political parties owe it to voters to do so, said Mr Nair. The WP, he charged, had not done so.
This issue, which the Bishan-Toa Payoh MP had brought up more than once in Parliament and on his Facebook page, was given an airing during Wednesday's panel discussion on the findings of The Straits Times' survey.
For example, the WP had never made clear its stand about lesbians, gays, bisexuals and trans-sexuals, or LGBT, because "it's not profitable for them to talk about it, (and) any position they take, they know they're going to p**s off one group (or another)", Mr Nair said.
In contrast, the Government had done so, despite finding itself in a "very difficult position", he said, citing Health Minister Gan Kim Yong's defence of the Health Promotion Board's guidelines on sexuality and the Government's decision not to repeal Section 377A of the Penal Code that criminalises sex between men.
Ms Lim charged that this was not accurate. "He's been harping on this for some time in his blog and all that... So it's a good time for me to put out some facts."
On the LGBT issue, the WP had made its position clear during the debate on 377A of the Penal Code, said Ms Lim. The party had said then that its leadership was divided on the issue and, therefore, would not push for the law to be repealed.
Ms Lim also pointed out that on the Human Organ Transplant Act, one of the rare occasions when the PAP lifted its Whip so its MPs could vote according to their conscience, Mr Nair first spoke up strongly against parts of the Bill but then proceeded to support it during the vote.
The WP, she said, had abstained from voting as it found some parts of the Bill useful and some parts too vague.
For Mr Nair, this was another example of the WP being non-committal.
He said he had eventually supported the Bill as his concerns had been adequately addressed.
Good opposition, he said, takes a stand and contributes to robust debate in the House. This was the case with political parties in the US and Britain, he added.
"(But) we in Singapore have a very strange political system whereby the Government takes a position and the others keep quiet when it's convenient for them to keep quiet," he said.
Ms Lim's response? "I leave people to judge whether they feel that we have played a useful role in Parliament."
yuenc@sph.com.sg
This article was published on April 26 in The Straits Times.
Get a copy of The Straits Times or go to straitstimes.com for more stories.