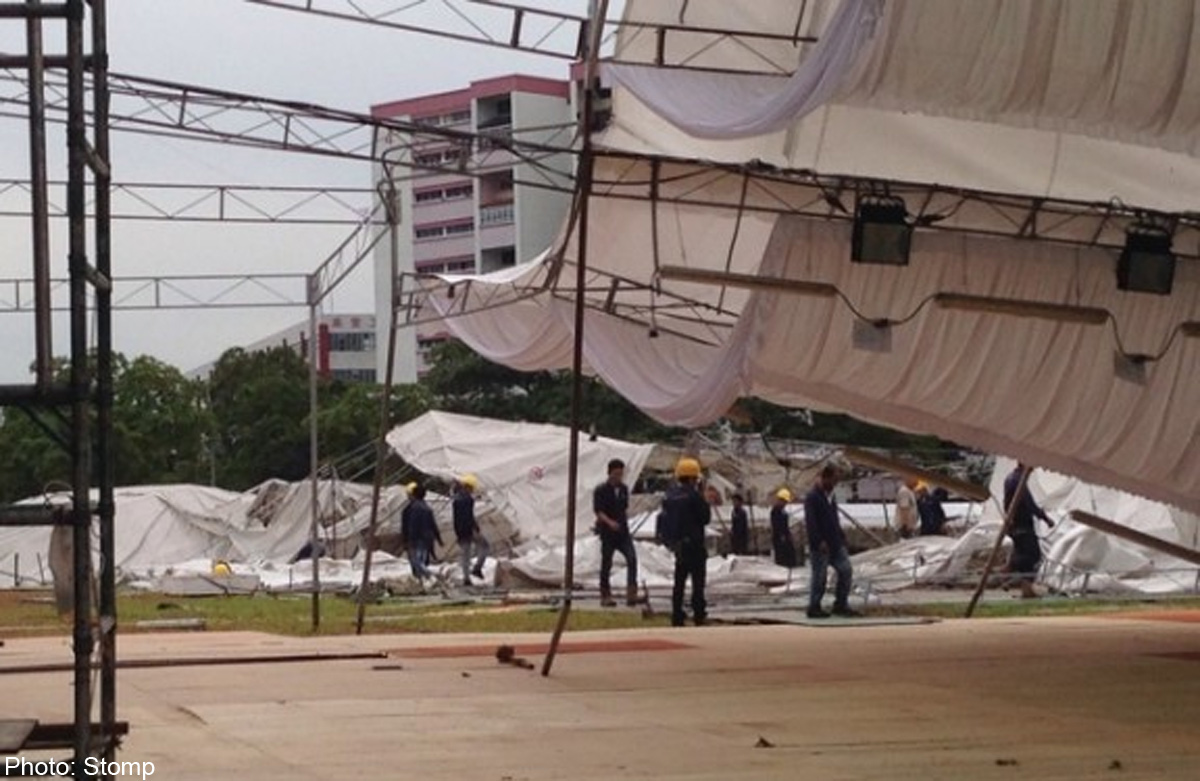 SINGAPORE - This enormous tent, erected for a pasar malam (night bazaar) in Geylang Serai, collapsed partially due to powerful storm winds in the wee hours of the morning.
A contributor to citizen journalism site Stomp said that had the bazaar been in full swing, it would have been a disaster for all involved.
KA wrote: "The middle part of this giant tent was brought down early this morning by wind.
"I can't imagine what would have happened if the stalls and crowds had been in the tent at the time of the collapse.
"I have noticed that the set-up of the night market seems to get bigger every year. Is this really safe?"

Visit STOMP for more stories.