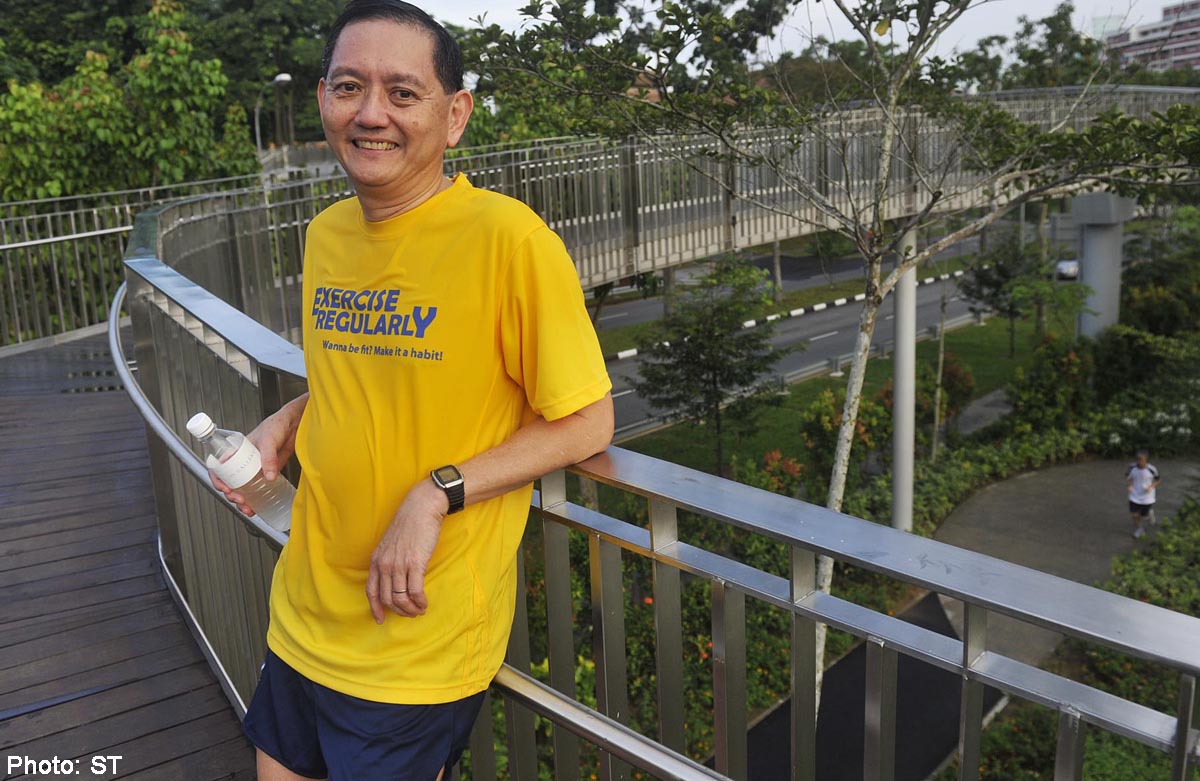 It will take some time to persuade "spoilt" Singaporeans to clean up after themselves, according to the man helming a movement to do just that.
"We can't change Singapore as a society overnight," said Mr Liak Teng Lit, chairman of the Public Hygiene Council, which leads the Keep Singapore Clean Movement.
Citing countries like Japan, where citizens take the initiative to keep common areas clean, Mr Liak lamented that Singaporeans are "so spoilt", being used to town council and hawker centre cleaners picking up after them.
"But hopefully we can change things bit by bit," he said yesterday at the opening ceremony of the year-long Clean and Green Singapore 2015 campaign.
Mr Liak is hoping two community initiatives that were launched alongside the campaign will teach Singaporeans to be more responsible for their own waste.
The first is an expanded Bright Spots Challenge, which aims to increase the number of litter-free "bright spots" in Singapore from 300 now to 500 by the end of next year.
First launched in 2012, the initiative invites people and organisations to adopt communal spaces and keep them clean, turning them into "bright spots" to be emulated.
"I'm hoping that with all these bright spots, good behaviour will grow and spread outwards, and also convince the sceptics," he said.
One such bright spot is Khoo Teck Puat Hospital, where Mr Liak was chief executive officer before becoming group chief executive of Alexandra Health in 2012.
Nine in 10 people who eat at the hospital's food court return their trays, whether they are staff, patients or residents, Mr Liak noted.
"Where there is some peer pressure and social norms for you to do things in a certain way, it works."
The other initiative is the No Waste Days Challenge, which encourages Singaporeans to make a pledge not to waste food and to use fewer disposable items.
Members of the public can make pledges at Clean and Green Singapore carnivals that will be held islandwide this month. They can also upload photos of themselves being eco-friendly on social media.
The National Environment Agency said it aims to collect 50,000 photo submissions and pledges by June next year, and is urging companies to make donations to charitable causes when certain milestones are met.
Prime Minister Lee Hsien Loong yesterday called on individual Singaporeans to do their part in helping to make Singapore cleaner and greener, noting that each Singaporean now generates nearly 1.5 tonnes of waste a year.
While the Government can build better public transport and more chutes for convenient recycling at home, it is up to each person to adjust their commuting and recycling habits, he said.
"We will have the infrastructure, but please, don't generate so much waste," he added.
yanliang@sph.com.sg

This article was first published on Nov 09, 2014.
Get a copy of The Straits Times or go to straitstimes.com for more stories.