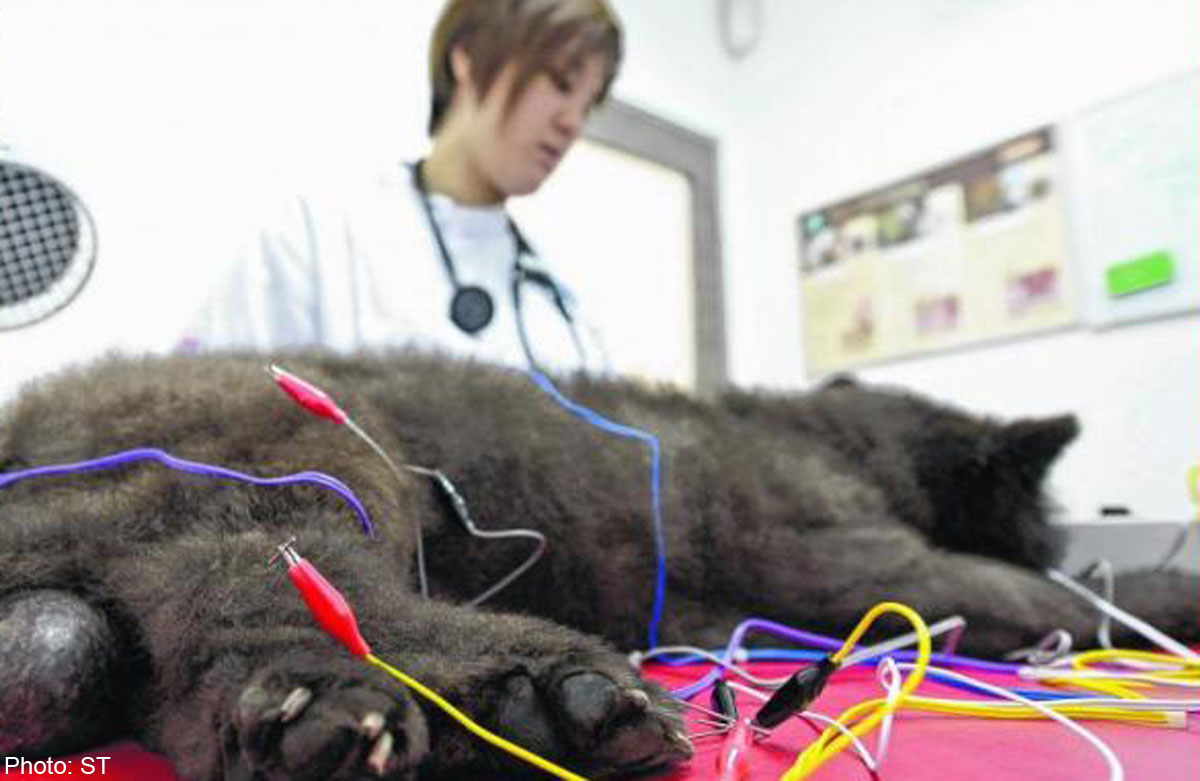 SINGAPORE - Bear, a 13-year-old chow chow, used to be bedridden from osteoarthritis.
But after several sessions of pet acupuncture, he regained some strength in his legs and is now able to walk a little. More Singapore pet owners are turning to traditional Chinese medicine, such as acupuncture and herbal remedies, to treat their sick dogs and cats.
Vets say these are typically used together with conventional Western medicine.
Get MyPaper for more stories.