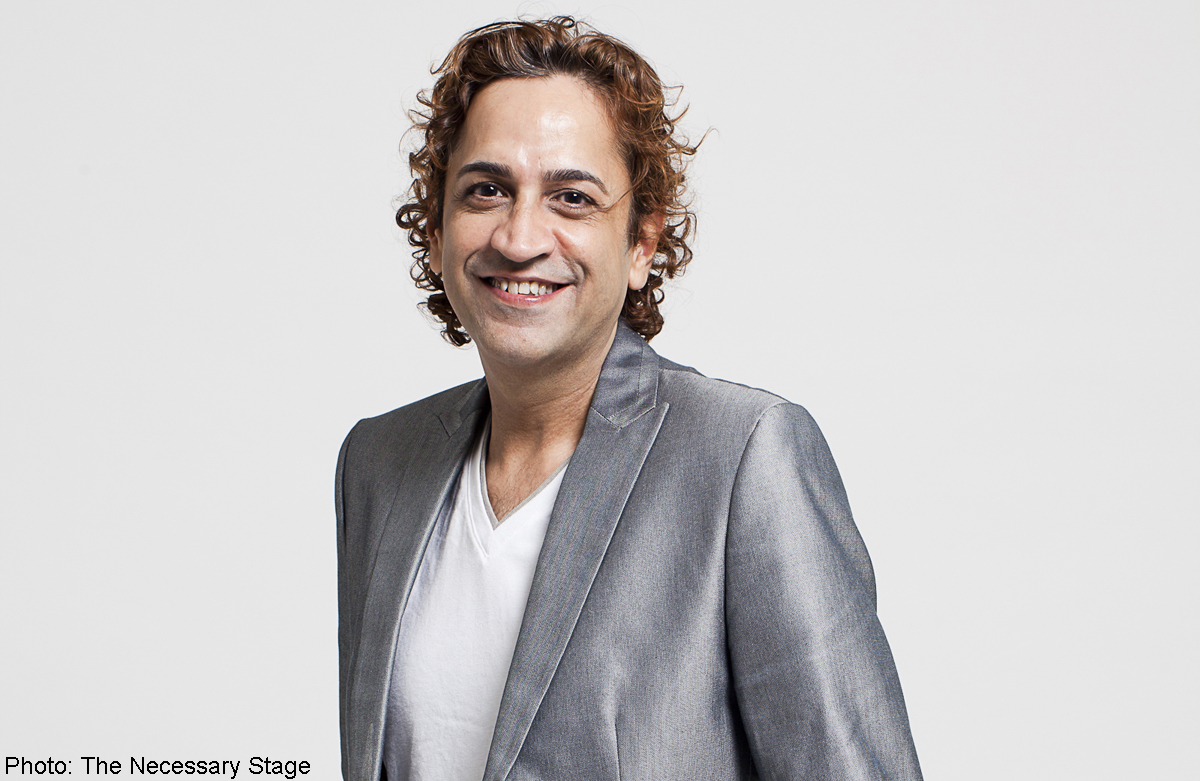 Singaporean playwright Haresh Sharma (right) has been given this year's S.E.A. Write Award for Singapore. This is a regional award, presented annually since 1979 to leading poets and writers in the 10 ASEAN countries.
He will receive his award in Bangkok on Dec 15, according to the National Book Development Council of Singapore which announced the news yesterday.
Sharma told Life!: "It's really an honour to be given such a prestigious regional award. I was very surprised and am still in a bit of a shock. I guess I can now say I am a playwright and a writer!"
The resident playwright of home- grown theatre company The Necessary Stage is known for his many socially conscious plays that have dealt with topics of the day. He has written more than 100 plays, several of which were staged internationally in cities such as Busan, Cairo, Budapest, Melbourne, Glasgow and Kuala Lumpur.
His 1993 play about mental illness, Off Centre, was later selected by the Ministry of Education as a literature text for N and O Levels.
He won Best Original Script for his plays Fundamentally Happy, Good People and Gemuk Girls at the 2007, 2008 and 2009 Life! Theatre Awards respectively. He is also the first non-American to be awarded the prestigious Goldberg Master Playwright by New York University's Tisch School of the Arts in 2011.
Recipients of the S.E.A. Write Awards are selected by their peers in each of the ASEAN countries. The award may be given for a specific work by an author or for lifetime achievement. Past recipients from Singapore include playwright-poet Robert Yeo (2011), novelist Suchen Christine Lim (2012) and Chinese-language novelist Yeng Pway Ngon (2013).
Sharma, 49, is working on a new play to be staged by The Necessary Stage in March, called Pioneer (Girls) Generation.
He describes it as "a comedy about a group of politically incorrect, acid- tongued seniors living in a swanky retirement home".
Two of his earlier works will also be restaged at the upcoming M1 Singapore Fringe Festival in January: untitled women number one (2000) and untitled cow number one (2001).

This article was first published on Nov 14, 2014.
Get a copy of The Straits Times or go to straitstimes.com for more stories.