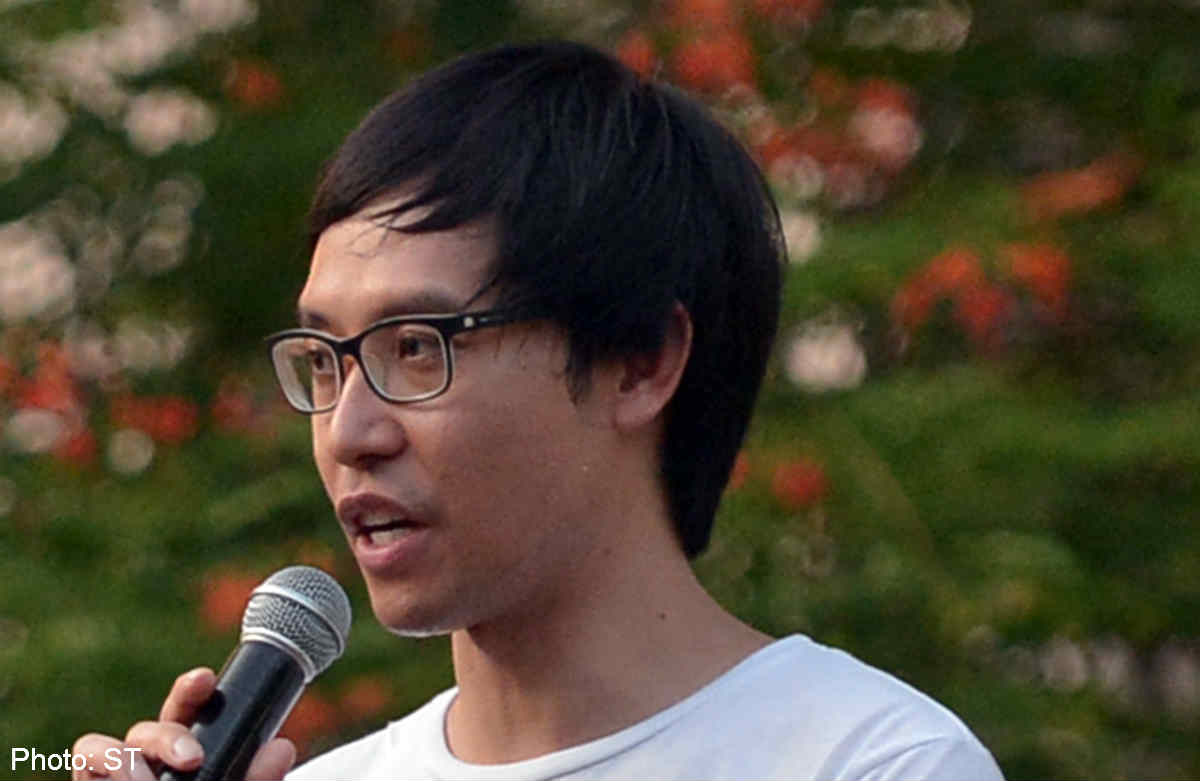 Prime Minister Lee Hsien Loong's lawyers yesterday refuted Mr Roy Ngerng's claim that his blog post was about government transparency and accountability, not about the unlawful misappropriation of Central Provident Fund (CPF) savings.
This was among a list of arguments they submitted during a closed-door hearing before High Court Judge Lee Seiu Kin on Mr Lee's application for a summary judgment on the defamation case against Mr Ngerng, without going for a full trial.
In written submissions of more than 100 pages, his lawyers sought to show that the 33-year-old blogger had defamed Mr Lee by using "the device of association with a group of persons who in Singapore have come to be associated with criminal misappropriation and buttressing it with sensational words like 'dishonest' and 'misappropriation' in the context of the... alleged use of CPF monies".
In the May 15 blog post, he had compared Mr Lee to City Harvest Church leaders, who are being prosecuted for allegedly misusing $50 million of church funds.
He compared a Channel NewsAsia chart detailing the relationship among the church leaders involved in the criminal case to another chart that he had created. His chart sets out the relationships among the CPF, Mr Lee, the Monetary Authority of Singapore, Temasek Holdings, GIC and other Singapore companies.
Mr Ngerng's lawyer, Mr M. Ravi, had argued that the blog post, when read in its entirety, did not convey the meaning set out by Mr Lee's lawyers.
Mr Ravi, in submissions of about 70 pages, said the allegation in the charts was not against Mr Lee but against the Singapore Government, which "enriches itself and its reserves by only returning a portion of the profits made by GIC and Temasek to CPF account holders and retaining the rest of the profits to grow its portfolio of investments into two of the largest sovereign wealth funds in the world".
He added that this retention of gains from investing the CPF funds is "legal". But it is "simply not fair to Singaporeans".
Mr Lee's lawyers from Drew & Napier, however, said the alternative meanings were "an afterthought" formulated to advance Mr Ngerng's political agenda.
"He needed a peg on which he can hang his political arguments. That is the explanation for his contrived meanings," they said, adding that Mr Ngerng himself knew he had no defence.
Also, they added, Mr Ngerng had admitted to defaming Mr Lee in an apology posted on his blog and in several lawyer's letters, and had made no attempt to "explain away any of these admissions".
They urged the court to give the "greatest weight" to these admissions in making its decision.
Responding, Mr Ravi said the admissions could not be used to obtain a summary judgment. The reason is that despite the apology for the blog post, Mr Ngerng had not "compromised or settled the action" by paying damages to Mr Lee.
The two sides also crossed swords on the issue of whether the common laws for defamation are unconstitutional.
Mr Ravi, arguing that it is unconstitutional, urged the judge to let the case be heard in open court, "given the constitutional right at stake".
He said that under the Constitution, only Parliament has the power to make laws to restrict a citizen's freedom of speech. But Parliament had not done so, he added.
Defamation cases are currently based on common laws of defamation, These laws, he argued, no longer apply, given that Article 14 of Singapore's Constitution guarantees freedom of speech and expression.
He added that the Defamation Act, enacted by Singapore's Parliament, has no provision for a person to sue for defamation.
Mr Lee's lawyers, citing judgments made in earlier cases, pointed out that the common laws of defamation are, in fact, constitutional.
They added that Mr Ravi had "missed the point" in his claims about the Defamation Act, and that the Act would have been "meaningless" if people could not sue for defamation.
The PM's lawyers also argued that since there were no legal issues that were "triable", a summary judgment would help all parties involved save on time and costs.
Earlier, Justice Lee granted Mr Ravi's request for Mr Ngerng to attend the closed-door session that lasted for three hours.
The blogger was accompanied to the High Court by his father, mother and older sister. The older Mr Ngerng said that, like any parent, he is worried about his son. "I hope this thing ends well."
Justice Lee will give his decision at a later date that was not specified.
yuenc@sph.com.sg

This article was first published on September 19, 2014.
Get a copy of The Straits Times or go to straitstimes.com for more stories.