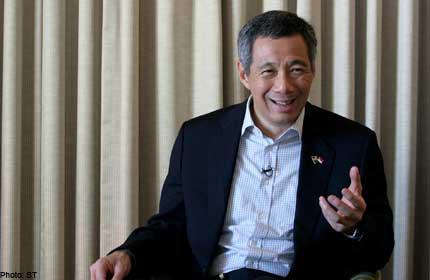 Prime Minister Lee Hsien Loong has sought to inject some balance in the national preoccupation with work-life balance, warning Singaporeans that competitors are out to steal their lunch.
At a forum telecast on Channel NewsAsia on Sept 24, he said the idea of work-life balance has become so popular it is now a tag phrase.
"They call it a meme on the Internet," he said, adding that people who used the phrase did not seem quite sure what they meant by it except that they would like more free time and less stress.
It was also not clear if people knew the trade-offs, he said.
"If you look at other countries: Vietnam, China, even in India, they're not talking about work-life balance; they are hungry, anxious, about to steal your lunch. So I think I'd better guard my lunch." He did not agree with the generalisation that younger people want an easy life.
"I would not write off young people," he said. "I think there are a lot of very hard-working young people and very altruistic young people who do a lot of good work beyond themselves."
On succession, he said it was now more difficult to recruit people for politics, given greater uncertainty of a win at the polls and intense public scrutiny.

Get a copy of tabla! for more stories.