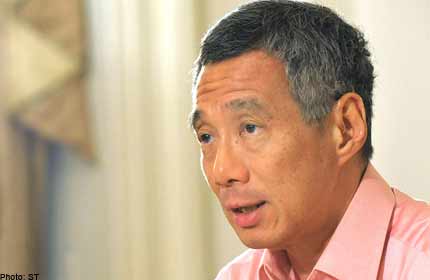 SINGAPORE - Prime Minister Lee Hsien Loong will attend the 23rd ASEAN Summit and Related Summits in Bandar Seri Begawan, Brunei Darussalam, from October 9-10.

He will be accompanied by Minister for the Environment and Water Resources Dr Vivian Balakrishnan, Minister for Foreign Affairs and Minister for Law K Shanmugam, and senior officials from the Ministry of Foreign Affairs. 
 
The ASEAN Leaders will take stock of the progress towards their common goal of realising an ASEAN Community by 2015. They will discuss the development of a post-2015 Vision and exchange views on regional and international issues.
The ASEAN Leaders will also meet their counterparts during the 16th ASEAN Plus Three Summit, the 8th East Asia Summit, and Summits with China, India, Japan and the Republic of Korea, the United States Secretary of State as well as the United Nations Secretary-General.