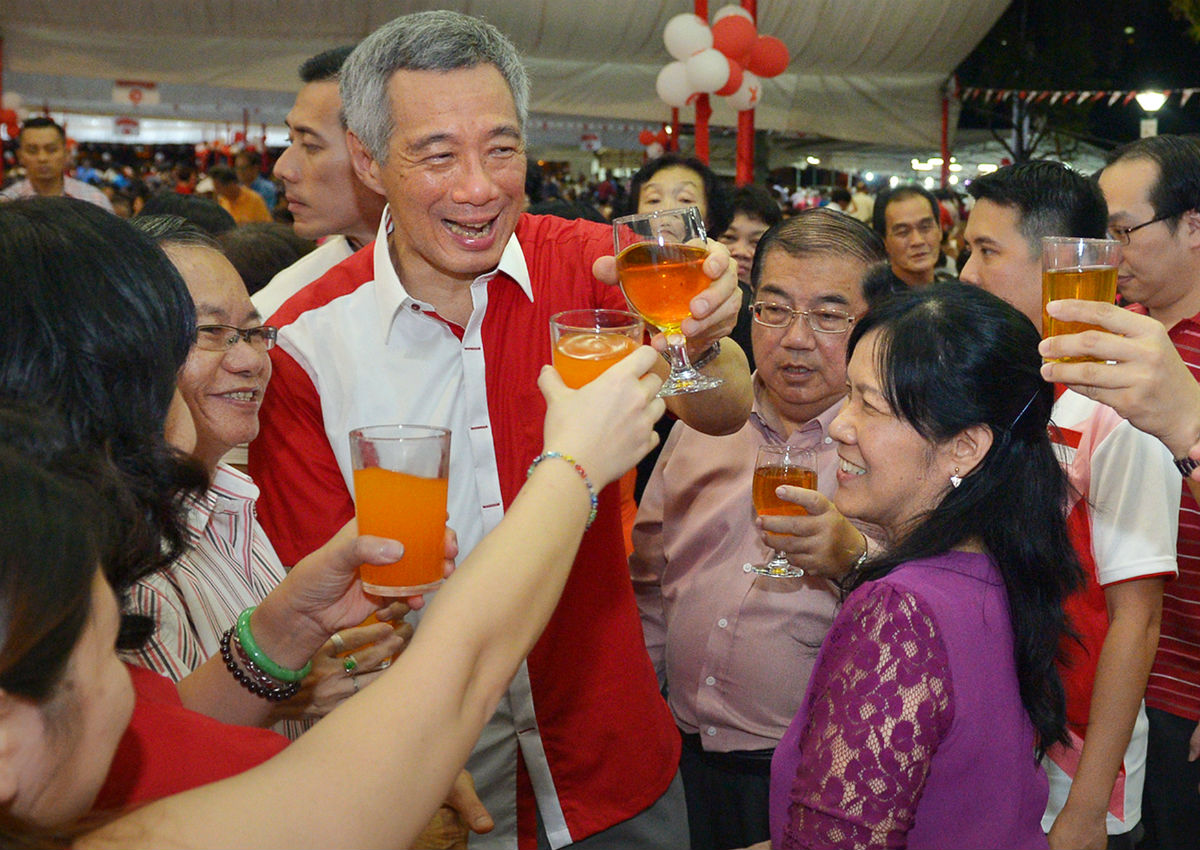 Prime Minister Lee Hsien Loong leading a toast at a National Day dinner in Teck Ghee last night.
In his speech, Mr Lee said that as Singapore rose from Third World to First, so has Ang Mo Kio progressed. More improvement works are in the pipeline, he added.
Work on a new auditorium at Teck Ghee community centre will start next year, as will renovation of the swimming complex in Ang Mo Kio Avenue 1. Seven housing blocks in Teck Ghee will be on the Home Improvement Programme this year, and another 11 blocks next year.
"Year by year, we will make this place better, year by year... we will see that we are able to make our lives better," Mr Lee said.

This article was first published on August 16, 2015.
Get a copy of The Straits Times or go to straitstimes.com for more stories.