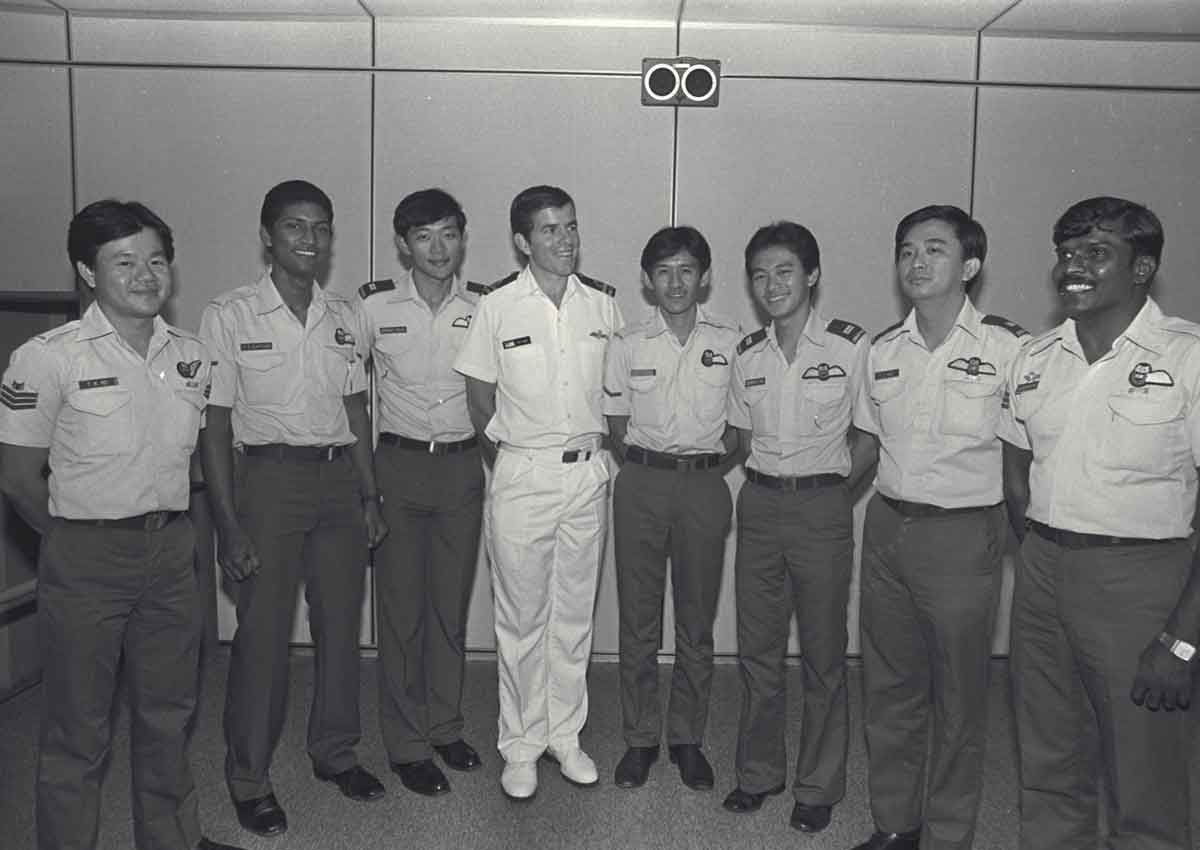 CANBERRA - For almost three hours on Jan 29, 1983, Australian helicopter pilot Geoff Ledger, then 27, battled to keep his helicopter steady near Sentosa amid the wind and rain.
Seven people had died after a drillship snagged the cable car ropeway between mainland Singapore and Sentosa island, and 13 people were still trapped in four cars that were hanging precariously, 180m above the water.
Then in Singapore on exchange with the Republic of Singapore Air Force, Mr Ledger had participated in the mission to save them.
His story was recounted by Prime Minister Lee Hsien Loong on Wednesday (Oct 12), as an example of the camaraderie and sense of common purpose Singaporean and Australian troops share.
Mr Lee, then a colonel in the Singapore Armed Forces and directing the rescue mission, said when addressing the Australian Parliament: "He did not have to fly this mission... It was a risky operation, at night under windy conditions, but fortunately the rescue succeeded."
Speaking to reporters later, Mr Ledger said the danger and the stakes made it a harrowing experience: "Even today, I still get quite emotional about it."
But he added: "I was very proud to be serving my country in Singapore, and Singapore is a great country."
While he still cringes at the memory of the injured peoples' screams, he said he also formed tight bonds with the Singaporean team on the mission - a Chinese co-pilot, a Malay chopper aide and an Indian winchman.
For his efforts, Mr Ledger received from Singapore a silver commendation medal, his first career award.
He was invited to the luncheon hosted by Australian PM Malcolm Turnbull for Mr Lee on Wednesday.
Recalling his interactions with Mr Lee during his stint in Singapore - at the briefing for the rescue mission, and later at a thank-you party at Sembawang Air Base - he said Mr Lee was "attentive and directed" on the first occasion and "gregarious, open and friendly" on the second.
Mr Ledger, who has since retired from active duty as a commodore, added: "I'm not surprised he became Prime Minister."

This article was first published on Oct 12, 2016.
Get a copy of The Straits Times or go to straitstimes.com for more stories.