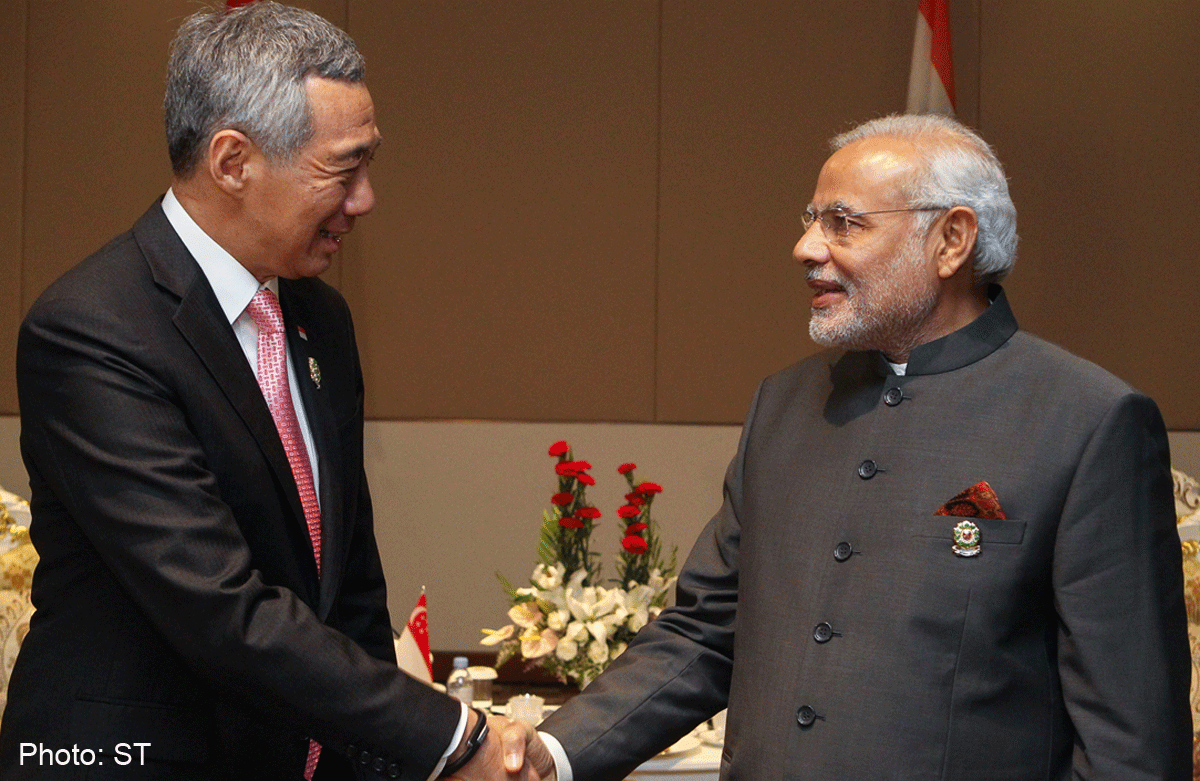 Singapore and India can look back on 50 years of friendship with great satisfaction, the prime ministers of both countries wrote in a new book launched yesterday.
And they are confident this partnership will only grow closer, they wrote in forewords to the book, titled Singapore And India: Towards A Shared Future. It marks a half-century of close ties.
In their remarks, Prime Minister Lee Hsien Loong and his Indian counterpart Mr Narendra Modi noted that the relationship is centuries-old, and continues to grow stronger.
"Since our independence in 1965, the ties between our two nations have continued to deepen," wrote Mr Lee.
"Our social, cultural, religious and familial links are constantly being reaffirmed by such things as the shared love for Kollywood and Bollywood films, or by the work of Indian artisans and sculptors invited (to Singapore) to build and restore local Hindu temples."
He added: "As we celebrate the first 50 years, Singapore and India are already looking ahead to the next 50, with the commitment to elevate relations to a strategic partnership in 2015."
Mr Modi said India's warm ties with Singapore have led to its greater engagement in South-east Asia. "Over the past 50 years, we have built a comprehensive relationship that has contributed to prosperity in our two countries and stability and cooperation in our region," he wrote.
"Singapore has emerged as one of the foremost partners for India's economic transformation and a springboard for India's deeper political and economic engagement with South-east Asia."
The 200-page book can be downloaded from the Institute of South Asian Studies website at: http://www.isas.nus.edu.sg/SG-IND_FA_LR_230115_1.pdf

This article was first published on Feb 11, 2015.
Get a copy of The Straits Times or go to straitstimes.com for more stories.