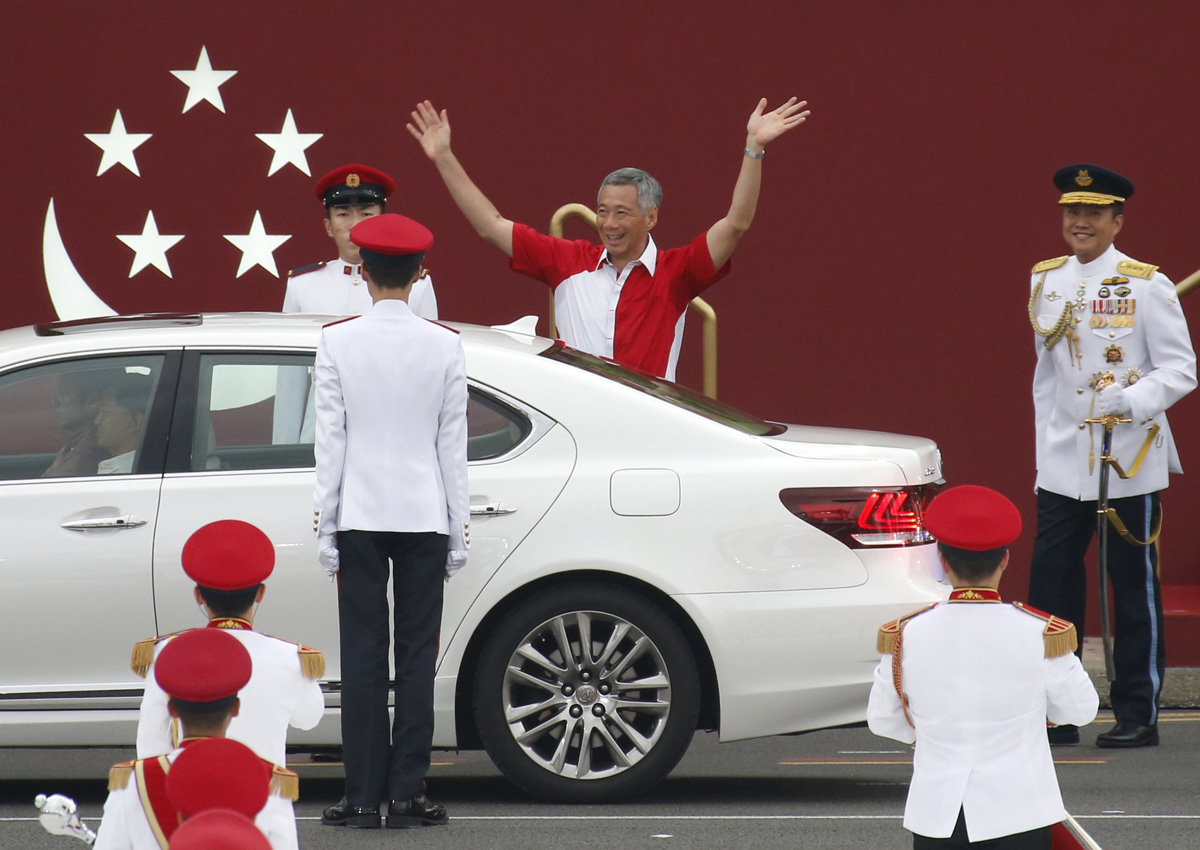 Prime Minister Lee Hsien Loong took to Facebook on Monday, a day after the nation's birthday, to share his photos that he had personally snapped at the National Day Parade held at the Padang on Sunday, Aug 9.
He said this year's edition of the Parade was "wonderful" and the atmosphere "electric".
PM Lee showed off a skillfully taken shot of the aerial flypast and praised the pilots involved for their "precise formations so high up". This photo he had shared also happened to have the most number of likes amongst all that he had posted in his Facebook album, National Day Parade 2015.
He also included another perfectly timed photo of a Singapore Airlines A380 plane flying above the Padang just as the Parade was featuring life-sized props of ancient Chinese sailing ships from back in the day.
It was captioned as: "The old and the new".
PM Lee then reminisced about the past as he shared what had motivated him to join his school band and thereafter participate in the National Day Parade.
"My father personally supervised the rehearsals, because he felt it was vital for Singaporeans to feel united and confident as a new nation.
"It moved me to join the school band, and march in the parade the next three years."
He added that the way everyone had joined in to sing along during Kit Chan's performance of "Home", would have made the late Mr Lee proud.
The Parade's introduction included a touching tribute to Singapore's first Prime Minister, which ended with the camera panning towards the seat that the late Mr Lee would have been in.
Incidentally, PM Lee also uploaded a picture of his late father's seat, adorned simply with the Aranda Lee Kuan Yew orchid.
Besides thanking Singaporeans for joining in the celebrations, he also thanked the Parade's Organising Committee, parade participants, performers as well as volunteers for putting up what he called "a spectacular show".
His Facebook post has since garnered more than 26,000 likes and almost 1,400 shares.
ssandrea@sph.com.sg