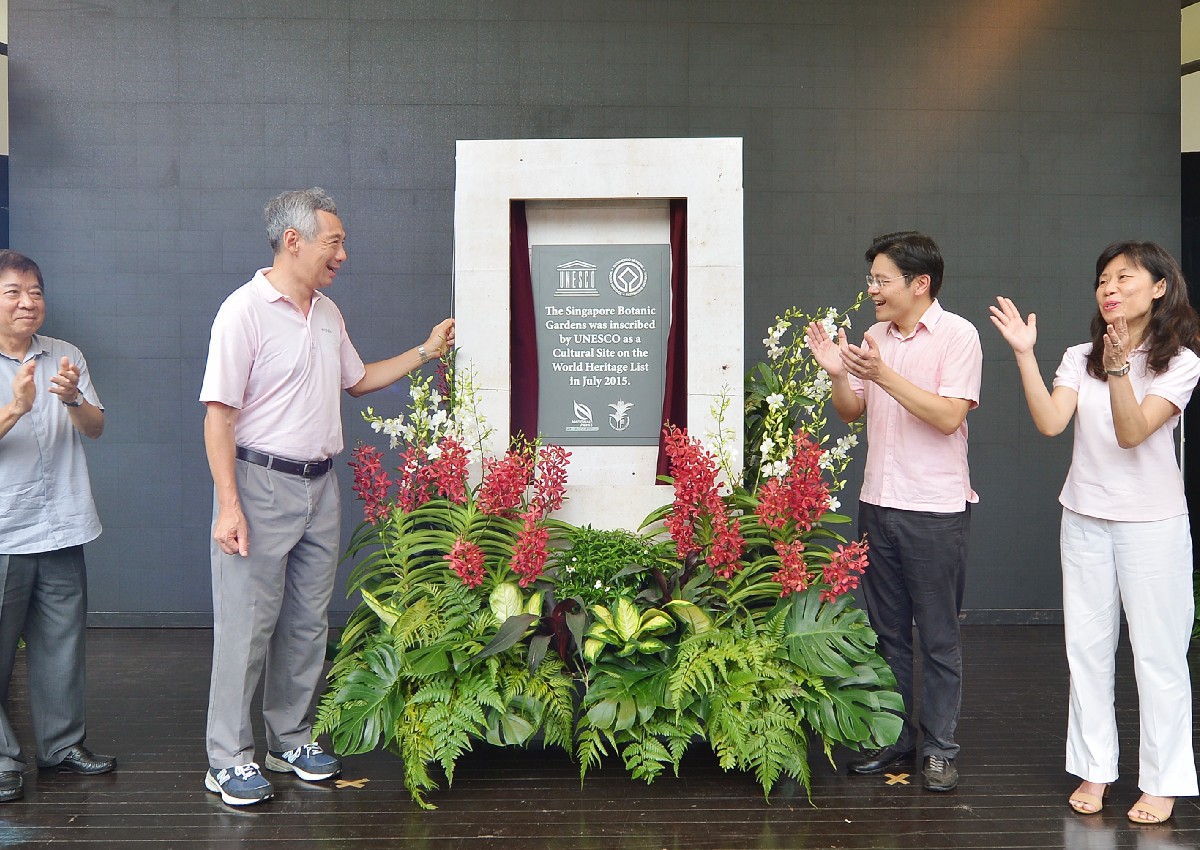 SINGAPORE - Prime Minister Lee Hsien Loong today (Aug 7) unveiled the Singapore Botanic Gardens' UNESCO World Heritage Site plaque, which will be installed at the Garden's Tanglin Gate.
The Gardens, which was inscribed as Singapore's first UNESCO World Heritage Site on July 4, was instrumental in the development of Singapore's and the region's economy, the National Parks Board (NParks) said in a statement Friday.
Rubber was grown in the Gardens in the late 1890s to early 1900s, and the development of the orchid industry took place from the 1930s.
PM Lee also launched the Singapore Botanic Gardens UNESCO World Heritage Site stamps to commemorate the inscription of the Gardens.
Produced by Singapore Post Limited in partnership with NParks, the commemorative stamps celebrate the Gardens' rich heritage and feature illustrations of its well-loved icons such as the gazebo at the Bandstand, Burkill Hall and Tanglin Gate.
An SG50 orchid was also officially named by PM Lee at the same event - Papilionanthe Singapore Golden Jubilee, in celebration of Singapore's Jubilee.
PM Lee was at NParks' Concert Series in the Park, which will run from Aug 7 to 9 as part of the SG50 long weekend.
grongloh@sph.com.sg