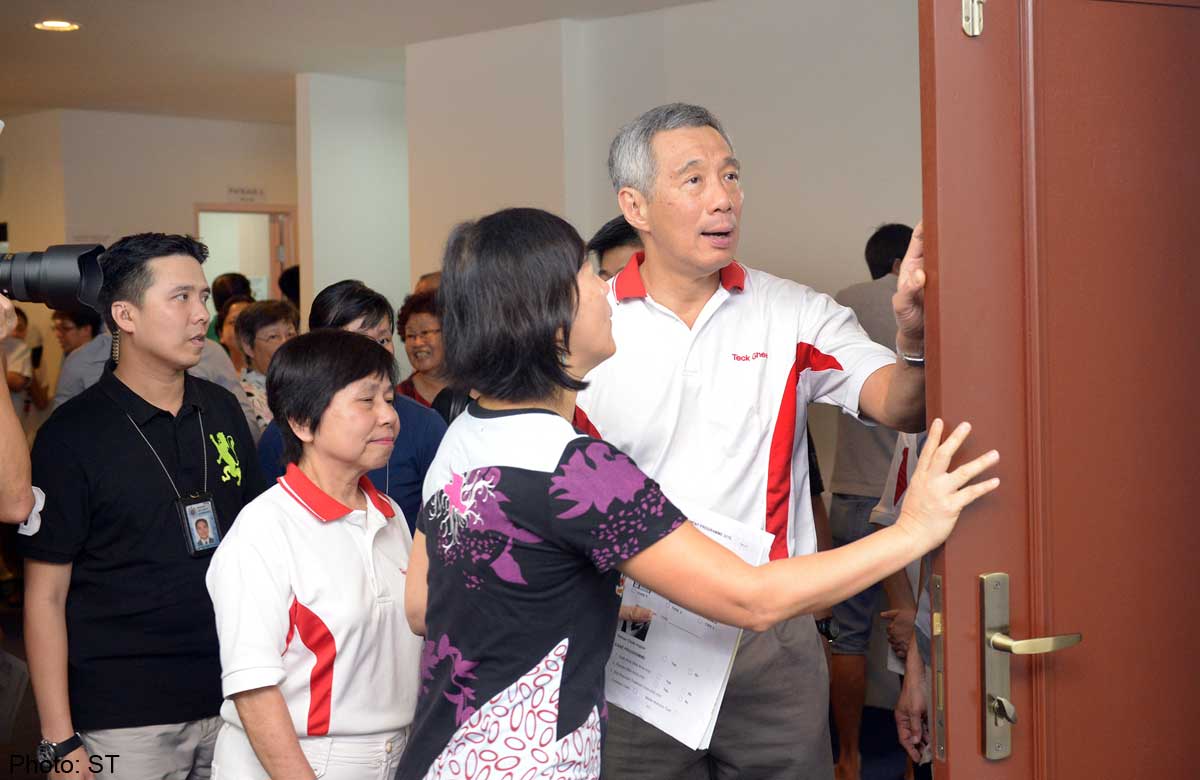 Some 500 residents of Teck Ghee turned up to hear their Member of Parliament, Prime Minister Lee Hsien Loong, explain the benefits of an upgrading programme proposed for three blocks in Ang Mo Kio Avenue 1.
"It will not take very long, just a few days inside the flat. I think it is worth it," Mr Lee said, adding: "I hope you'll give us your support."
Part of the package will make it easier for less mobile elderly residents to move around within their flats. Each flat's upgrading will cost about $27,000, said Mr Lee, but residents need pay only 5 per cent of this bill and can use their Central Provident Fund monies to do so.
Mr Lee launched an exhibition and poll on the proposed upgrading works. The features include new waste water pipes and optional replacing of metal grilles on doors.
The works - under the Housing Board's Home Improvement Programme - will proceed only if 75 per cent or more of a block's eligible residents vote in favour of it. Only Singapore citizen households can vote.
Another part of the package is the Enhancement for Active Seniors programme which subsidises the retrofitting of flats with elderly-friendly equipment such as grab bars, ramps and non-slip bathroom tiles.
The event included a getai variety show and a lucky draw.
Madam Teo Mui Kee, 74, who has lived in Teck Ghee for about 30 years and voted in favour of the proposal, said: "It's time for some upgrading."
charyong@sph.com.sg

This article was first published on July 13, 2014.
Get a copy of The Straits Times or go to straitstimes.com for more stories.