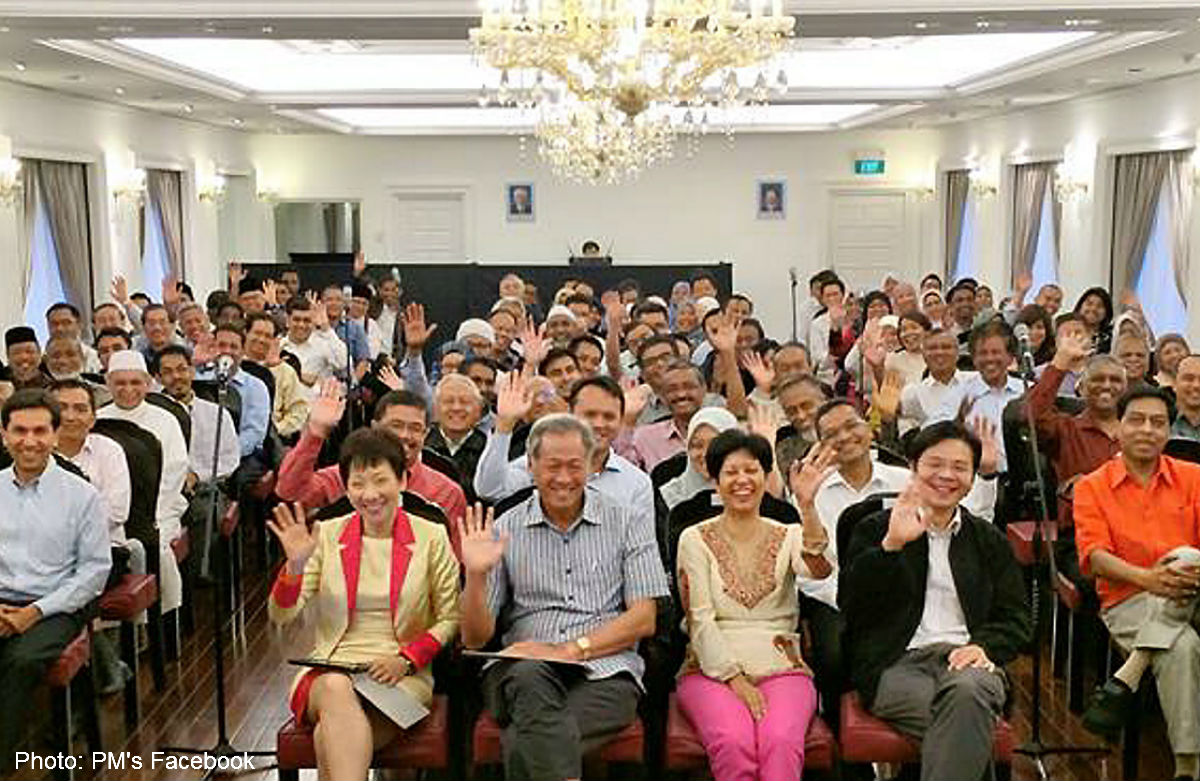 SINGAPORE - Prime Minister Lee Hsien Loong has written to Malay-Muslim community leaders and representatives to thank them for attending a closed-door dialogue on the Muslim headscarf, or tudung, last month.
In a Facebook post on Monday night, he said one of the oldest to attend was Ustaz Ibrahim Kassim, an 87-year-old religious leader, who turned up although he was not well.
"Ustaz Ibrahim is a learned and respected religious leader. He teaches at mosques and Malay/Muslim organisations, counsels couples and prisoners, and is active in the Religious Rehabilitation Group. He is also a hakam (arbitrator) at the Syariah Court," wrote Mr Lee.
He added that "Ustaz's commitment to the community is deeply inspiring" and that he looks forward "to working with him and like-minded community leaders to build an inclusive and harmonious Singapore".
The closed-door dialogue with more than 100 Malay community leaders was arranged after the question of whether the tudung can be worn by nurses, and other public officers in uniform was raised last year and created a swirl of debate.
In his letter, which he posted on Facebook, PM Lee reiterated that while he fully appreciates the aspirations of the Malay community on the tudung, it is a "delicate matter in a multi-racial, multi- religious society".
"We want to manage it in a way which is overall positive for Muslim Singaporeans and which strengthens the cohesion and harmony between the different communities," he said.
"That is why I believe it is best to let our practices evolve gradually at a pace that all Singaporeans are comfortable with."

Get a copy of The Straits Times or go to straitstimes.com for more stories.