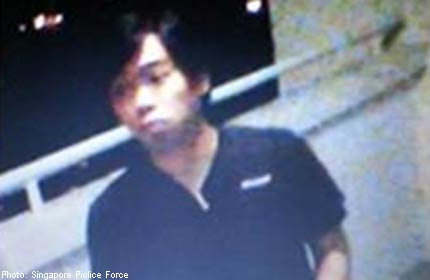 SINGAPORE - Police are looking for the man shown in the picture to assist with investigations into a case of loanshark harassment reported at Clementi Avenue 4 on 11 Aug 2013.
The man is believed to be between 20 and 30 years and is of medium build. He was last seen wearing a dark t-shirt and a pair of dark-coloured pants.
Anyone with information on the said person is requested to call the Police Hotline at 1800-2550000. You can also submit the information online at https://app.spf.gov.sg/CrimeStopper/CrimeStopper.aspx. All information will be kept strictly confidential.
spanaech@sph.com.sg