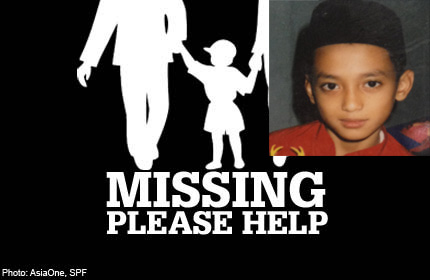 SINGAPORE - Police are appealing for information on the whereabouts of a 13-year-old boy, Noor Rohimy bin Suhaimi.
He was last seen on August 26, 2013 at about 6.30am at his residence at Blk 9 North Bridge Road, #11-4180. He was wearing a white top and dark green pants.
He is 1.45m tall, of slim built and fair complexion and has black hair.
Anyone with information is requested to call the police at 1800-255 0000. Information can also be submitted online at https://app.spf.gov.sg/CrimeStopper/CrimeStopper.aspx. All information will be kept strictly confidential.