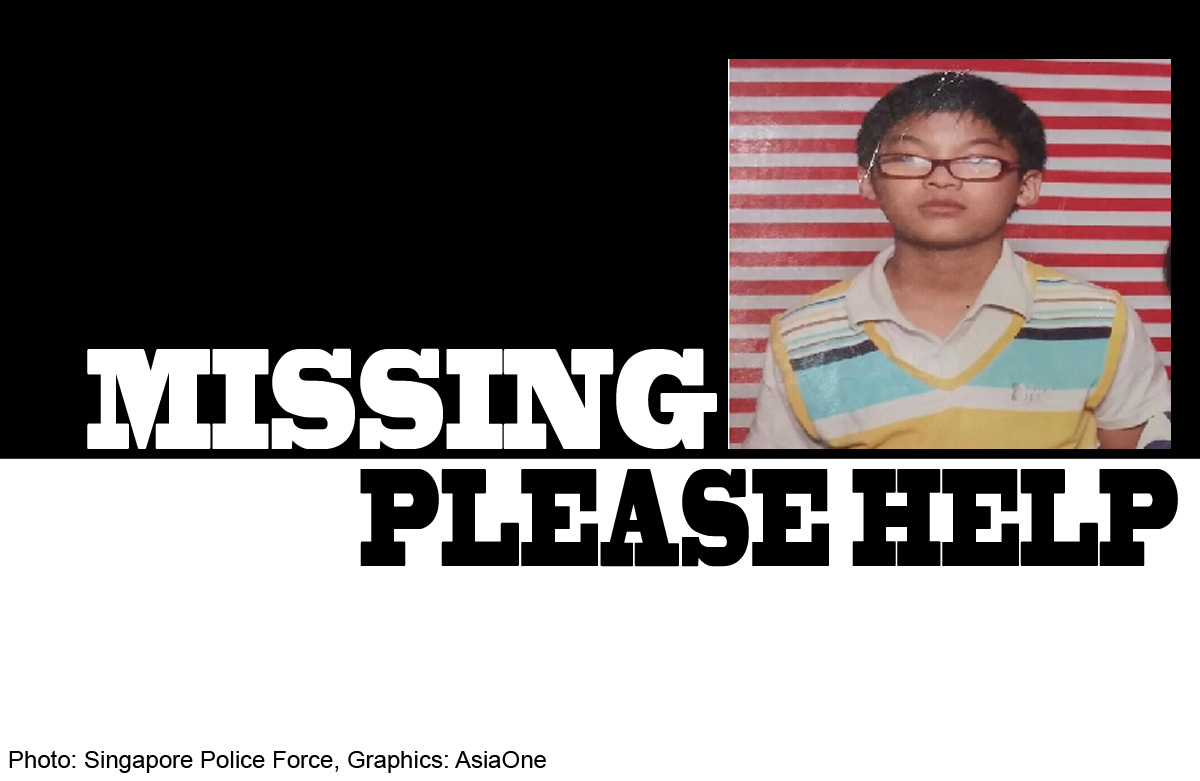 SINGAPORE - Police are appealing for information on the whereabouts of Mr Tan Gim How, who was last seen along Alexandra Road on Wednesday, April 8, 2015.
Mr Tan, 15, is about 1.6 metres tall and was last seen wearing a pair of black slippers.
Anyone with information is requested to call the Police Hotline at 1800-255-0000
Information can also be submitted onlinr at www.police.gov.sg/CrimeStopper.
All information will be kept strictly confidential.
andrewg@sph.com.sg