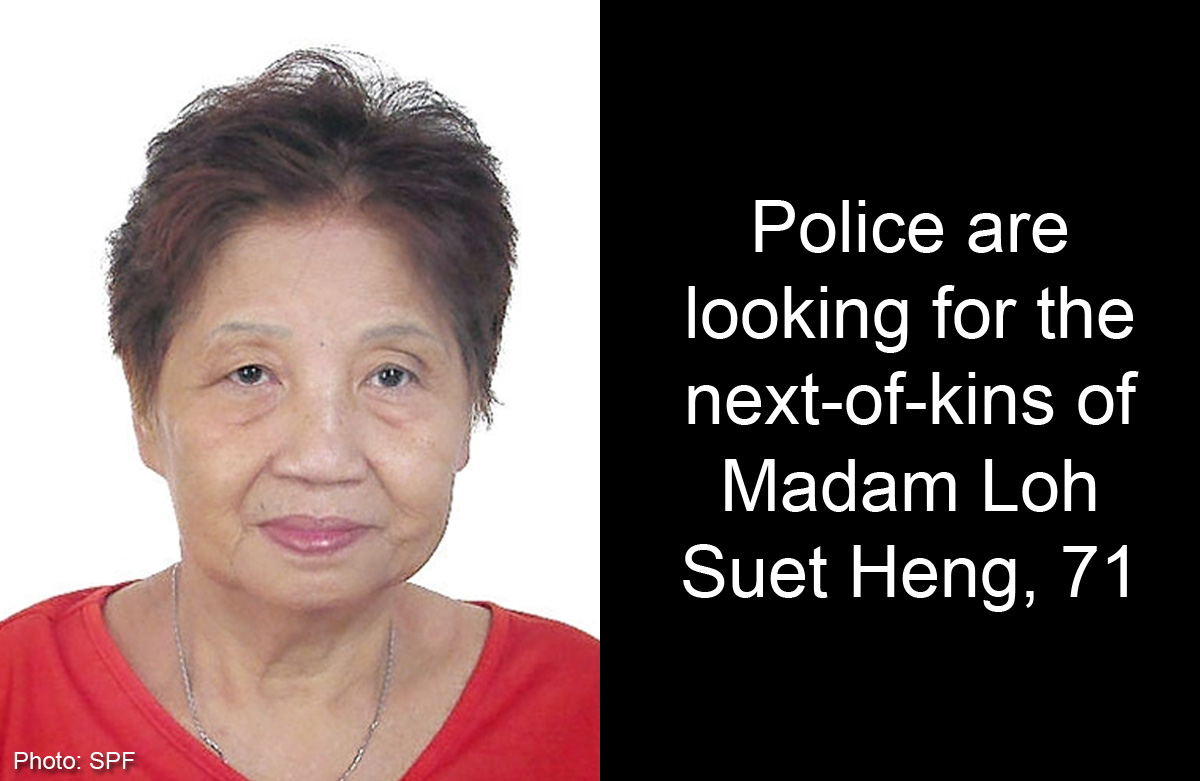 SINGAPORE - Police are appealing for the next-of-kin of Madam Loh Suet Heng, 71, to come forward.
The police said in a statement on Friday that Madam Loh, who was a resident at Christalite Methodist Home, died at Khoo Teck Puat Hospital on Oct 12.
The next-of-kin or anyone with information on Madam Loh is asked to call the police hotline at 1800-255-0000, or to submit information online at http://www.spf.gov.sg/CrimeStopper.
sinsh@sph.com.sg