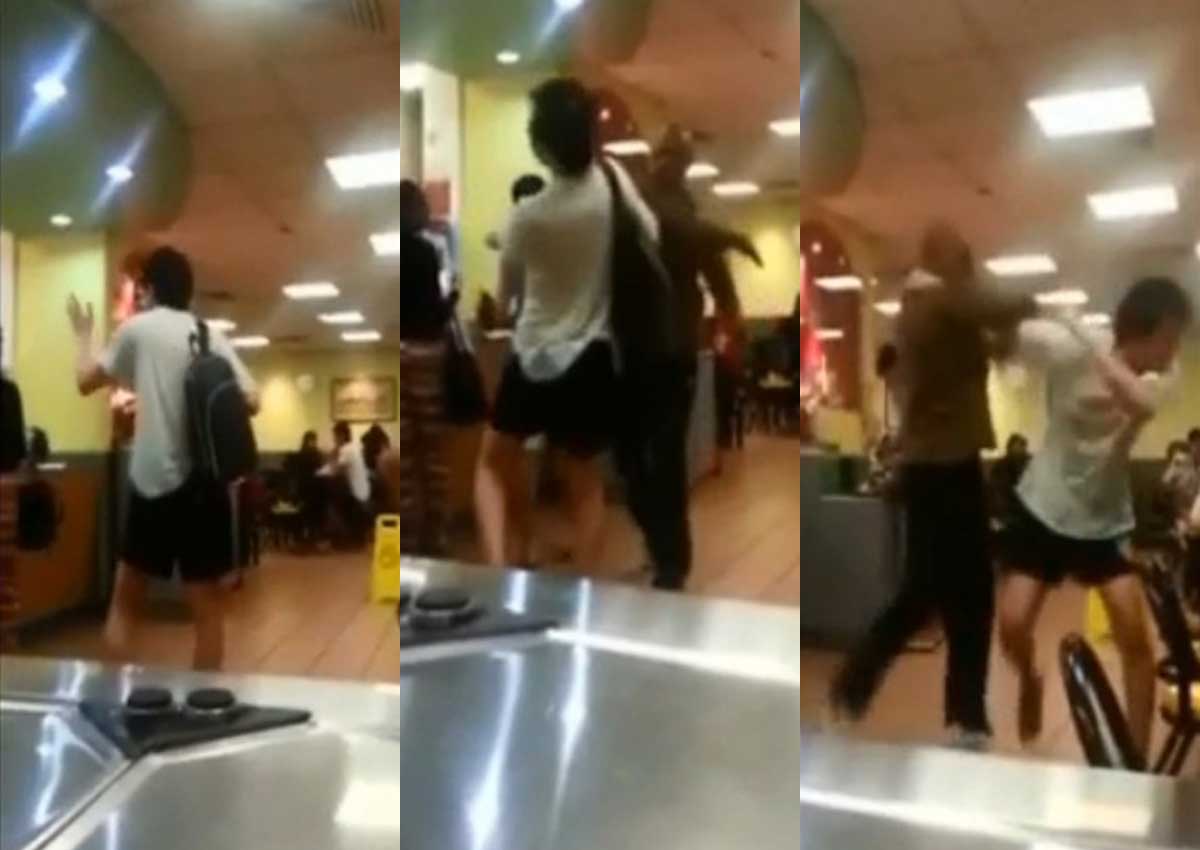 The police are investigating a fight at a McDonald's outlet in Jurong Spring Community Club on Wednesday evening.
The fray between two men at the outlet in Jurong West appears to have started after one of them hurled insults - including a racial one - at the other, who walked away at first before returning to land a punch.
It was captured in a video clip posted on Facebook and shared on citizen journalism website Stomp.
The video, which lasts for around 11/2 minutes, starts with one man in a white T-shirt and carrying a black backpack shouting at another man in a brown shirt.
When the other turns his back on him, he shouts: "Don't walk away, come back."
He then turns his tirade towards the other man's companion, a woman who appears to be waiting at the counter.
The second man then returns and lands a punch on the shouter's face, while telling him to shut up.
Both exchange blows and the second man continues to rain punches, while the woman tries unsuccessfully to pull them apart.
Other customers appear to remain oblivious to the fracas, though one steps in to separate the two men during a lull in the fight.
The two men and woman then leave the restaurant.
The video is believed to have been taken by a rider at the McDonald's outlet.
The police said yesterday that they were alerted to the fray at around 7.45pm on Wednesday and investigations are ongoing.

This article was first published on August 21, 2015.
Get a copy of The Straits Times or go to straitstimes.com for more stories.