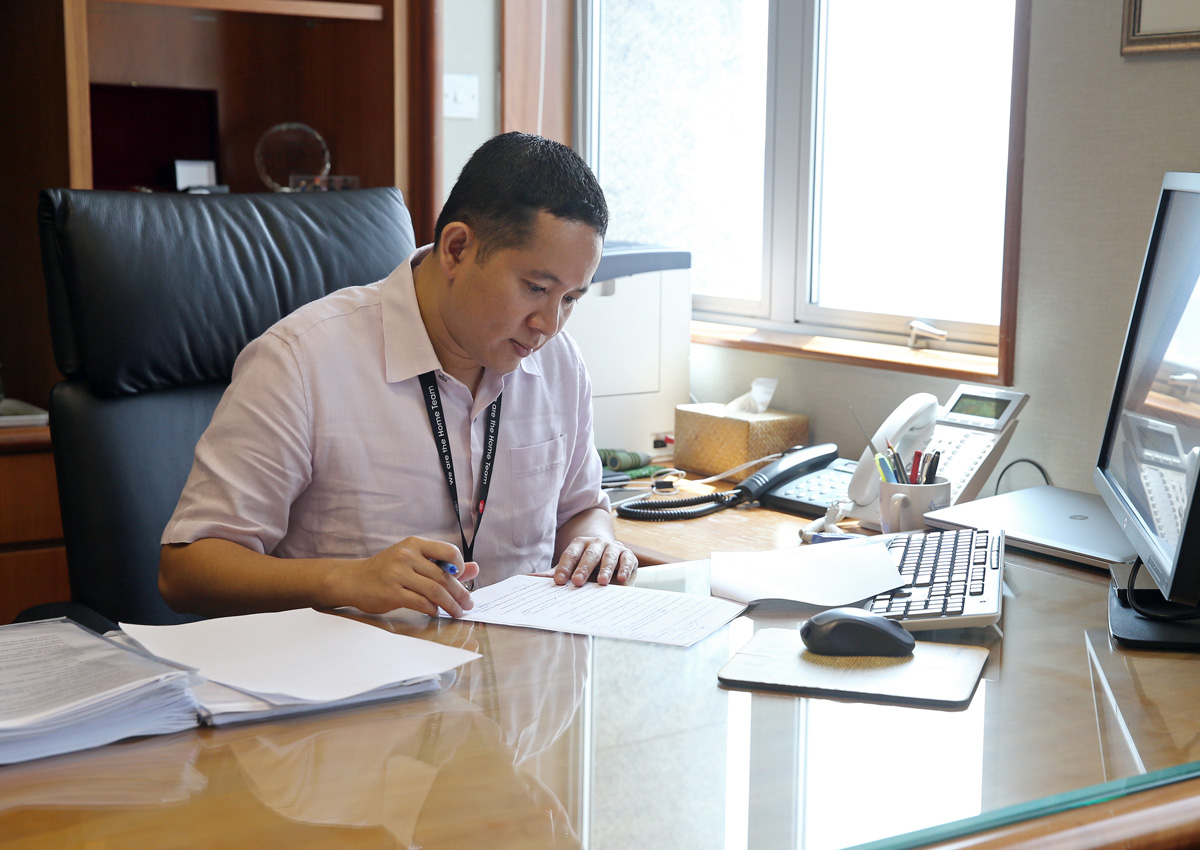 Parliamentary Secretary for Home Affairs Amrin Amin had no time for first-time jitters yesterday.
The 37-year-old political newcomer was to attend his first swearing-in ceremony as a Member of Parliament in the afternoon. But his political activities in the morning gave him barely any time to dwell on the event that he had been anticipating in the past four months after the September polls.
"Yes, it is an extraordinary event but work goes on, business as usual. We have meetings scheduled and we go for official visits and meet people," said Mr Amrin, an MP for Sembawang GRC, as he began a tour of the Civil Defence Academy in Jalan Bahar in Jurong at 9am.
He watched trainee firefighters demonstrate how to put out LPG (liquefied petroleum gas) storage tank fires. He also chatted with officers who were brushing up on their life-saving skills.
After two hours, he drove back to his office in Novena.
Thursday's terror attack in central Jakarta was on the mind of the former corporate lawyer who used to travel often to Indonesia for work. "Indonesia is a place I'm very fond of, and where I have very good friends, and to see that kind of senseless attacks happening is a sober reminder," he said.
"We always have to remind ourselves that perhaps the best security is having a state of mental preparedness, and having that resilience that, in a crisis, we will stand up and stand together, and they are never going to take us down."
He spent what little was left of his morning on his speech for Parliament in two weeks.
Then he went to Omar Salmah Mosque in Mount Pleasant for Friday prayers before having his lunch - of just a curry puff.
He returned to his office to don his grey suit and red tie for the swearing-in ceremony at Parliament House, where 91 MPs took their oath of allegiance.
Later, President Tony Tan Keng Yam's speech marked the opening of Parliament and the start of the Government's five-year-term.
MPs will debate the President's Address on the Government's goals and policies from Jan 25.
To prepare for his maiden parliamentary speech, Mr Amrin made copies of several past opening speeches of presidents.
"Reading the speeches of the presidents has inspired me greatly because I see that continuation of the Singapore story and there's a unity of purpose," he said.
"When I read the speeches, one thing that comes to mind is that we're having a conversation across time. Each of us, although at different times, different eras, is continuing that mission.
"That Singapore heartbeat continues over the decades and it is beating as strongly as before."
joycel@sph.com.sg

This article was first published on January 16, 2016.
Get a copy of The Straits Times or go to straitstimes.com for more stories.