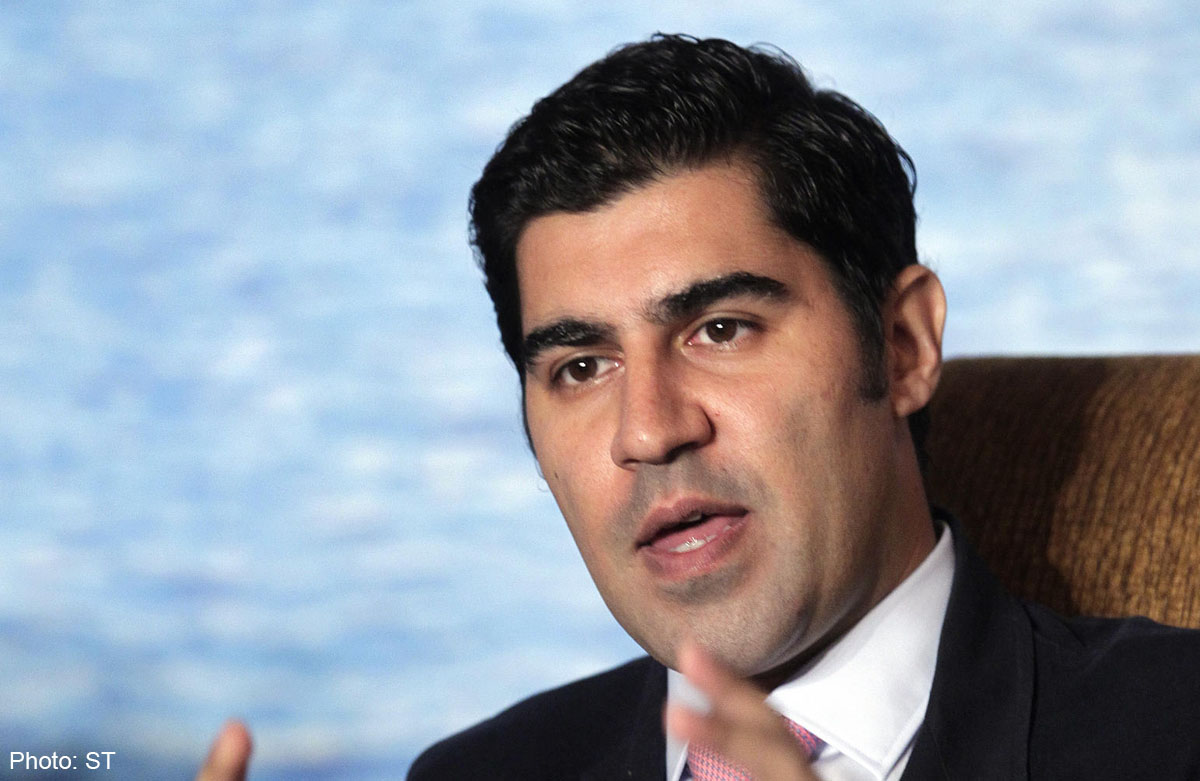 SINGAPORE - Many may feel uneasy about 6.9 or even eight million people living in Singapore by 2030, but that is because they do not consider how Singapore by that time would be a vastly different place.
This was the main point that futurist Parag Khanna was trying to make at The Straits Times Global Outlook Forum two weeks ago, when he said it was "not unimaginable" that seven or even eight million people could live here in the next one or two decades.
It was a comment that raised eyebrows among many and the hackles of some. Several netizens criticised him for what they called an unrealistic figure.
But Dr Khanna, a Singapore permanent resident and the director of the research group Hybrid Reality Institute, remains unfazed. His point, he said, was that "the Singapore of 2030 is not the same as the Singapore of today".
"It's not the same technologically, culturally, demographically. So people who revolt at the number, they're not taking into account these changes, and the broader strategic economic context of a very open economy in a competitive world."
Looking at the Government's future plans, Singapore will be highly decentralised, with people working in the same place they live, rather than travelling downtown. He cited the future development of Tampines, Jurong West and Woodlands as examples.
"It is a city that could accommodate more people without congestion, if it's done right," he said.
Most Singaporeans recognise that what is more important than the population number is the long-term strategy for building infrastructure and urban planning, as this would directly affect their lives, he said.
But the fact that some took issue with his suggested figure, with a few attacking him with racist comments, shows that despite much public debate on population growth, some people "are not learning from these conversations".
"They need to care more and debate more, and not attack more every time they hear a number like eight million," he said.
The Government also needs to stay the course in thinking strategically long term. For example, it should not have been "playing to the numbers issue", by focusing on the 6.9-million figure after it released its Population White Paper.
"It became all about the number, when it really shouldn't be, because the number is the hardest thing to actually know," he said.
When MyPaper pointed out that the Government was addressing public unhappiness about the figure, Dr Khanna replied: "That was their mistake. I have no sympathy for that."
While he strongly believes in public consultation, "I do not believe that it's the job of a government to perpetually react to whatever sentiments and whims that are emerging and then be handicapped in making strategy by those whims".
"Governments which do that (will) fail."
twong@sph.com.sg
Get MyPaper for more stories.