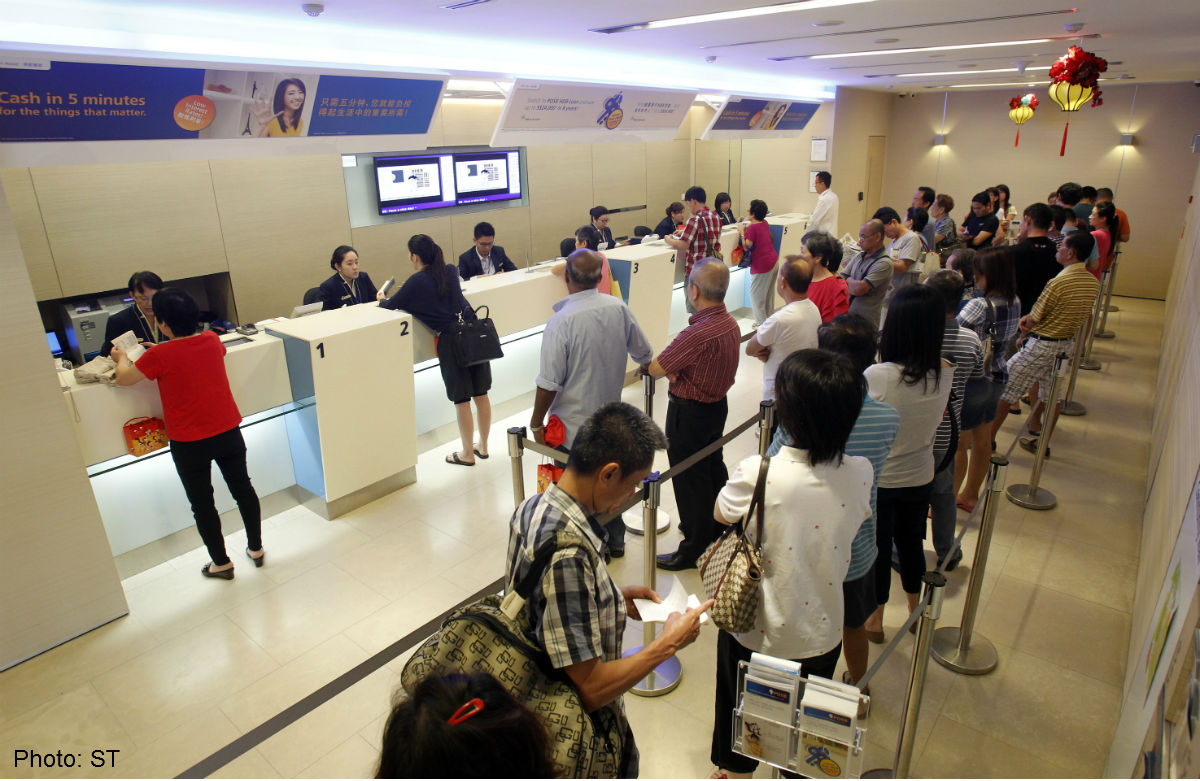 SINGAPORE - Singapore's largest retail bank POSB has rolled out new features at its branches to reduce queuing times for customers.
It has replaced the general enquiries station at the entrance of each branch with "quick serve" counters to deal with non-cash-related transactions.
Customers seeking cash-related services, such as deposits and withdrawals, will no longer have to queue up at the general enquiries station first before being redirected to join the main queue.
Other infrastructural improvements include teller-assisted units, which are designed to save each customer an average of two minutes.
Previously, bank tellers had to manually count cash deposits and withdrawals.
But with the new system, the bills will be counted automatically and fed into or dispensed via the teller-assisted units.
These units operate similarly to ATM machines, where notes of different denominations can be counted and sorted.
This reduces the tallying process at the end of the day by 30 minutes and minimises errors.
At the Ang Mo Kio Central branch on Monday, POSB also launched a new uniform for its service staff.

Get The New Paper for more stories.