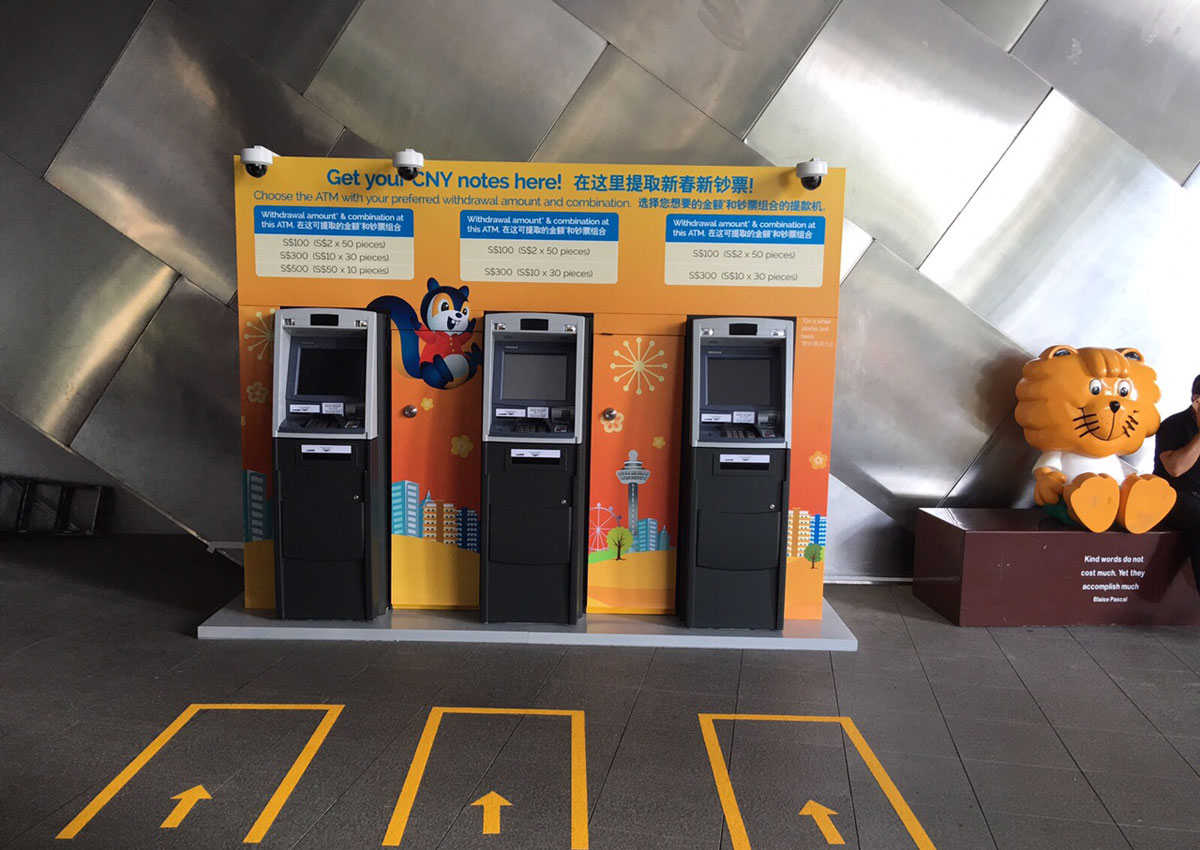 SINGAPORE - POSB's pop-up ATMs will return this year, with 36 machines installed at 12 community clubs.
According to the DBS Group, which POSB is a part of, customers will be able to access these ATMs 24 hours of the day at community clubs such as Yew Tee, Jurong Spring and Clementi.
Using their DBS or POSB ATM card, customers can withdraw new notes in sums of $100 ($2 x 50 pieces), $300 ($10 x 30 pieces) and $500 ($50 x 10 pieces). 
Customers withdrawing new notes at DBS or POSB branches will also receive a set of DBS or POSB red packets.
Red packets will also be distributed to customers who have made withdrawals at pop-up ATMs.
Customers will also be able to exchange their new and good-as-new notes at all full-service DBS or POSB branches from Jan 20 till Feb 6.
Mr Jeremy Soo, managing director and head of consumer banking group (Singapore), DBS Bank, said: "The Lunar New Year season is a cherished time for many of our customers, and we want to ensure that banking with us during this busy season will be easy and fuss-free so they can enjoy the festive season to its fullest."
Some fuss-free features include a new "eAng Bao" feature where users who have loved ones working or travelling this festive season can send them an" eAng Bao" via the DBS PayLah! app.
The app is a mobile wallet that allows users from all Singapore banks to easily send and receive cash via their mobile phones.
prabukm@sph.com.sg