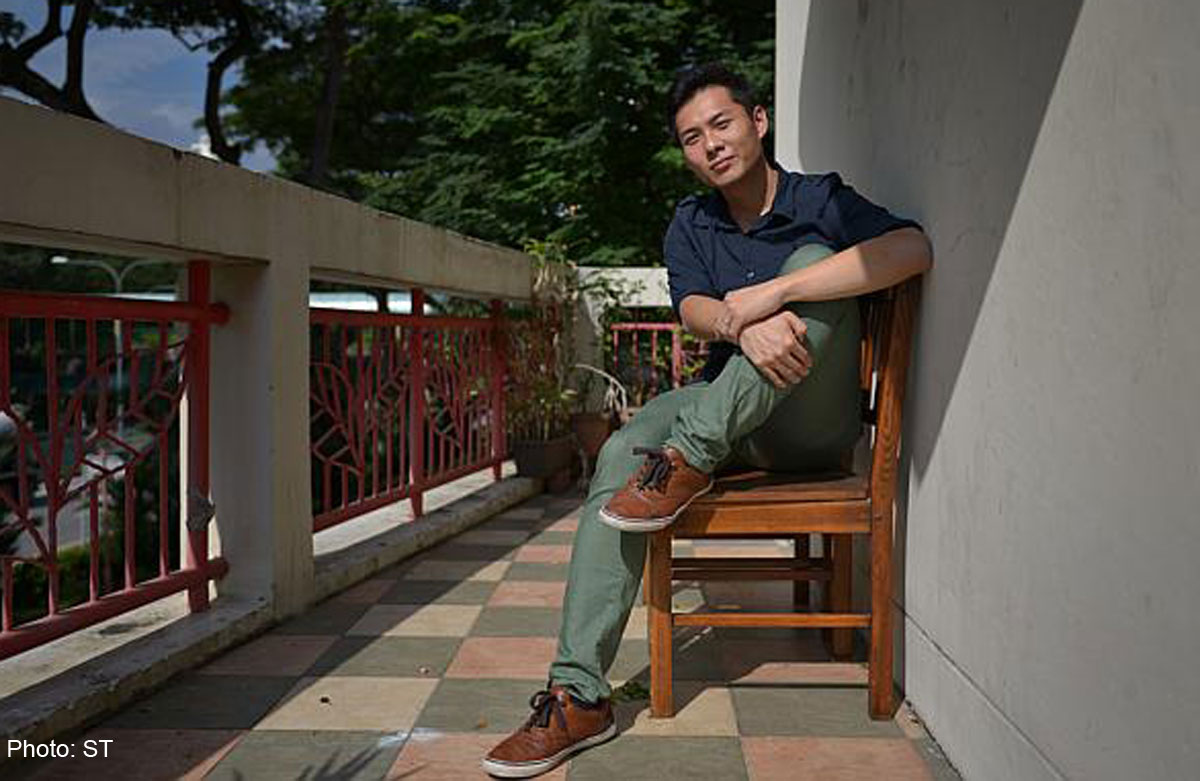 A year ago, almost no one had heard of Anthony Chen or Kevin Kwan, the top two names in this year's Power List.
Yet here they are, a film-maker and a writer respectively, two artists who, in portraying Singapore and its people in their work, have won audiences around the world.
Chen's drama Ilo Ilo won the Camera d'Or at the Cannes Film Festival this year, as well as four Golden Horse Awards in Taipei, including the top prize of Best Feature.
Kwan's novel Crazy Rich Asians is an international bestseller. In Singapore alone, it has sold more than 10,000 copies.
By proving that Singapore has soft power, too, in the realms of film and writing, Chen, 29, and Kwan, 40, have made it to the top spots of the annual Power List this year.
Like them, the other names on the list cover the gamut of high and low brow, affordable and pricey, new and old.
So while you might have to drop a good bit of spare change at a restaurant run by the list's third-place holder, Loh Lik Peng, a man who is no stranger on the annual list, it is going to cost far less to enjoy the work of producer Melvin Ang, director Chai Yee Wei and music director Eric Ng (No.4) when their movie featuring contestants from The Voice Of China singing reality show opens here. Same with perennial power listers such as Jack Neo (No.11) and concert promoter Michael Roche (No.7).
The Power List began in 2005 with separate lists for the arts, entertainment and lifestyle, but starting from last year, it became a list of 20 that combined all three sectors.
A tighter ranking, we felt, would lead to a more dynamic and "competitive" list.
And that has proven true in 2013, with the arrival of Chen and Kwan, as well as other new names such as the directors of lifestyle agency Massive Collective, Phillip Poon and John Langan (both at No.16), and architect Chang Yong Ter (No.20).
That writer Kwan and film-maker Chen are "entering the charts at No.1 and 2", as they say on rock radio, is gladdening evidence that the Singapore arts and culture scene is alive and well. And as their international success shows, it is also eminently exportable.
johnlui@sph.com.sg
Scores one for Singapore film
1. ANTHONY CHEN, 29
Director
A year ago, Anthony Chen was in an editing room in Waterloo Street agonising over what would be Ilo Ilo, his first feature film.
"I was in post-production, trying to decide whether to put in the final shot of the baby's delivery," says the film-maker, who wrote and directed the semi-autobiographical work about a Singapore family adjusting to life with a Filipino domestic helper.
He had incorporated actress Yeo Yann Yann's pregnancy into the story and had decided to follow through by filming the birth.
Since the film's release earlier this year and its success at film festivals, he has criss-crossed the globe several times, never staying in Singapore for more than three days at a stretch. Film festivals and awards ceremonies want him in person. His travelling schedule is booked till April.
This year has seen the former film student of Ngee Ann Polytechnic climb higher in global critical acclaim than any Singapore film-maker before him.
The film scored the Camera d'Or prize for best debut feature at the Cannes Festival and four Golden Horse awards, including the coveted Best Feature Film prize, beating works by heavyweight directors such as Wong Kar Wai, Tsai Ming-liang, Johnnie To and Jia Zhangke.
Chen also won Golden Horse awards for Best New Director and Best Original Screenplay, and Yeo took home the Best Supporting Actress prize.
For putting Singapore film in the international spotlight, he vaults into the top spot on the Power List.
His agents in London and Los Angeles are busy sorting scripts and pitches, some with star names attached, after his festival wins earned him a reputation for being a director who extracts award-winning performances from his cast.
Chen, who is married, has come a long way from that room in Waterloo Street. But he is well aware that nothing could be worse for an artist's career than early, spectacular success.
"I'm very scared now. I can tell you that I'm very worried that I'm running out of luck. All the luck I need for a lifetime, I've used up. 2013 is a great year, 2014 will be downhill," he says.
This is why it will be two years before he will start making his next picture. He wants to "have a script that gives me a level of confidence. Until I have that, I won't do it".
He adds: "I don't want to crash and burn. I want to go in for the long run."
John Lui
Glitzy Singapore in fiction
2. KEVIN KWAN, 40
Author of Crazy Rich Asians
Billionaires who park their BMWs outside hawker centres may not raise eyebrows in Singapore, but the lives of the country's super-rich have readers around the world and Hollywood agog, thanks to writer Kevin Kwan's best-selling debut novel, Crazy Rich Asians.
He makes it to the Power List for the first time for the worldwide attention paid to his opulent romp featuring jet-setting families almost straight from the pages of a society magazine.
Crazy Rich Asians has been a bestseller in countries from the United States to the Philippines - and Singapore, of course, where it has sold more than 10,000 copies. It was released by international publisher Doubleday in June with an announced first print run of 75,000.
The book has since been reprinted three times.
Not long after its publication, Color Force, the production company behind The Hunger Games films, acquired the movie rights.
Kwan has given up his job as a creative consultant for publishing projects to work on a sequel, which is likely to continue branding Singapore as the Monaco of the East.
Crazy Rich Asians has garnered positive reviews from The Wall Street Journal, The New York Times, The Guardian and The Independent newspapers.
Ms Jenny Jackson, senior editor at Knopf and Doubleday, who acquired Crazy Rich Asians and its sequel, told SundayLife! in an e-mail interview earlier this year: "It is impossible to read Crazy Rich Asians and not start looking around for your passport or booking flights. The way Kevin captures these fabulous cities and islands is incredibly inviting and inspiring."
Kwan himself says in a telephone interview from his New York home: "I'm really grateful for the response that the book has gotten and that Singaporean readers, in particular, like the book and haven't crucified me in terms of the choices I made and the restaurants and places I mentioned."
The son of an engineer and a piano teacher, he lived in a multi-generational family home on Bukit Timah Hill. His grandfather, Dr Pah Chien Kwan, was one of the founders of the Singapore Society of Ophthalmology and director of the St John Ambulance Association of Singapore.
The younger Kwan attended AngloChinese School (Primary) until his parents emigrated to the US when he was 11 years old. He is now an American citizen.
In an earlier interview with Life!, the bachelor admitted the book is based on things he has witnessed but had to tone down.
Now he says that he did not write about any family or people in particular, especially his own. "I hear from people who say, 'We're not crazy, we're not rich, we're not even Asian but the family described in the book is just like mine'. And then they say, 'Were you writing about so and so?' And they're always wrong. It's fiction."
Akshita Nanda
Eye for suites and eats
3. LOH LIK PENG, 41
Hotelier-restaurateur, director of investment firm KMC Holdings and founder of Unlisted Collection, a restaurant and hotel group
Litigator-turn-hotelier and restaurateur Loh Lik Peng, who seems to have his pulse firmly on the food and beverage scene in Singapore, expanded his business empire overseas this year.
He acquired St John Hotel and Restaurant in London's West End, started by famous English chef Fergus Henderson, for slightly more than £1 million (S$2.05 million) and rebranded it as One Leicester Street. He also opened Commune Social, a tapas, dessert and cocktail bar in Shanghai.
At home, he opened four new concept eateries which all quickly became hip hangout places.
These achievements propelled him from 15th spot last year to No. 3 on this year's Power List.
Today, Loh has 21 hotels and restaurants in his restaurant and hotel group, Unlisted Collection.
One Leicester Street is his second hotel in London. His first one, Town Hall Hotel in Bethnal Green, opened three years ago.
Other hotels under the group's umbrella include his first hotel, Hotel 1929 in Keong Saik Road, New Majestic Hotel in Bukit Pasoh and The Waterhouse At South Bund in Shanghai.
In February, he opened Market Grill, a meat and seafood grill in Telok Ayer Street, with chef-patron Colin West.
Then in May, he and British Michelin- starred chef Jason Atherton, of Pollen Street Social in London, opened Commune Social in Shanghai. The chef is also a partner in some of Loh's restaurants here, including diner-eatery Keong Saik Snacks and casual fine-dining restaurant Pollen at Gardens by the Bay, both of which opened last year.
It was also in May that Loh opened Burnt Ends, a 24-seat specialist grill restaurant in Teck Lim Road with a custom-made dual cavity oven that can reach a temperature of 800 deg C.
Then last month, he and his business partners opened yakitori bar Bincho in an old coffee shop space in Tiong Bahru. He is also behind The Provision Shop, a cafe that serves sandwiches and cakes, in Everton Park. The concept and its menu were thought up by his team, he says - they were keen to start a cafe.
Loh, who has a two-year-old son with his wife, violinist Min Lee, 31, is humble when asked how he thinks up new concepts and how he seems to be able to tell if a concept will work.
"It's a gut instinct, I guess, but till this day, I really don't know what definitely will work and what definitely won't."
He admits that he has had a few failures over the years, citing restaurants such as modern European restaurant Braise on Sentosa and Japanese restaurant Chiharu in Bukit Timah Road which closed.
He says: "People have this impression that I'm always on a roll, but actually, that's not quite true. But sometimes, I just have a gut instinct that it's going to work. New concepts excite me."
Rebecca Lynne Tan
Big movie break in China
4. MELVIN ANG, 50, CHAI YEE WEI, 37, and ERIC NG, 37
Film-making team for I Want You
I Want You is a highly anticipated China movie that has the potential to be a huge hit in the second-biggest movie market in the world.
And it is helmed by a creative team from Singapore. For landing this high-profile project, producer Melvin Ang, director Chai Yee Wei and music producer Eric Ng make it to the No. 4 spot for the SundayLife! Power List.
The movie is a spin-off project from the massively popular reality talent show The Voice Of China. The first season aired on Zhejiang Television from July to September last year and was ranked No.1 in its time slot for every episode, save the first.
Apart from eventual winner Liang Bo in the first season, the show has also turned contestants such as Li Daimo and Momo Wu Mochou into stars. The movie stars Li and Wu, among others, and is set to be released in China on Dec 29.
Given that The Voice Of China has a strong following beyond the mainland, thanks to channels such as YouTube, Ang, executive director of mm2 Entertainment, thinks it has a shot at becoming "the highest-grossing Chinese movie outside of China".
So how did a creative team from Singapore come to helm this hot property?
Ang says that everything came together at the right time.
He had produced the music drama That Girl In Pinafore, which took part in the Shanghai International Film Festival in June.
He took the chance to arrange a meeting to pitch a project with the people behind The Voice Of China and also invited them to watch Pinafore.
Director Chai recalls: "The moment they saw it, they said that was exactly what they wanted to do.
"They had wanted to do a film for a year but nothing came out of it. They liked my style because they didn't want a musical but a music-related film."
Chai, who is married with no children, roped in fellow Singaporeans Derrick Loo as cinematographer and producersongwriter Ng as music director.
Given that the Chinese side had a fixed release date, making the movie turned out to be a whirlwind adventure.
Ng, who is married with a daughter, says: "I usually take four to five days to arrange a song. This time, I had 14 songs to do in eight days, including writing two of them. It was totally insane. I know at the same time that this is a great chance because I've seen how these singers can sing and they are a producer's dream."
Going into the project, Ang was very clear about its identity. I Want You is not a co-production but "a China production that engages specialised creative services from our side".
He is married with two sons. His outfit mm2 serves as producer and is also the global distributor of the film outside of China.
The 30-million yuan (S$6.2-million) film is slated for release in Singapore and Malaysia in March.
Boon Chan
Art fair of the people
5. AFFORDABLE ART FAIR TEAM
Camilla Hewitson, 34, fair director; Alan Koh, 31, marketing manager; and Florentine Horvath, 28, fair manager
They were in the fifth spot in 2011, they slipped to ninth last year and are back at No.5 for pulling off the fourth and biggest edition yet of the Affordable Art Fair.
A total of 17,800 visitors went through the fair grounds at the F1 Pit Building last month and sales hit a new high of $4.9 million. Given the number of visitors, gallerists barely had time to take a break from their booths on most days.
The numbers have soared from the first year's record of 9,500 visitors and $1.75 million in sales, yet the core team remains lean. It is led by fair director Camilla Hewitson, marketing manager Alan Koh and fair manager Florentine Horvath.
The young and dynamic team has kept the fair evolving in the past four years. Besides keeping its signature relaxed vibe which attracts families with kids and prams in tow as well as young adults in shorts and flip-flops, it has also introduced elements such as an Under $1,000 wall of art, which keeps a savvy eye on the business aspect of the fair.
Affordable Art Fair, which originated in London in 1999, is held in 12 cities including New York, Milan and Hong Kong.
In Singapore, the organisers have broken perceived barriers about art, injected excitement into the market and reminded fairgoers that art-buying can be, and is meant to be, fun.
Next year, the fair returns with two editions. Ms Hewitson is confident there is room for two.
"The art market has reached a level of maturity. There is greater interest, there are more events and more people show up for these," says the energetic Singapore-born Briton, who moved here with her British ship-broker husband in 2009.
She has eight-month-old twins but she has not paused for a break. Even as the boxes move back into the office at Duxton Road, she is talking about her next baby - the May edition of the fair.
Deepika Shetty
Indie gig in the fast lane
6. DANNY ROGERS, 39
Co-founder and curator of Laneway Festival
Indie music is becoming a force to be reckoned with in Singapore and no event exemplifies it better than the annual Laneway Festival, organised by Chugg Entertainment. Its third edition in January, featuring 14 non-mainstream acts including English singer-songwriter Bat For Lashes and Australian singer Gotye, was the biggest one yet.
Having outgrown Fort Canning Park, the site of its previous two outings in 2011 and 2012, the event moved to The Meadow at Gardens by the Bay to accommodate 10,000 fans for the 12-hour festival. The first two instalments pulled in 6,000 and 7,800 people.
For consistently good programming that draws growing crowds, the festival is back on the Power List after a year's absence. The first Laneway Festival here earned it a No.3 slot in 2011.
Laneway co-founder and curator Danny Rogers, an Australian, started St Jerome's Laneway Festival, to call it by its full name, with his good friend Jerome Borazio as a modest nine-act gig in an alleyway, or in Australian parlance, laneway, outside Mr Borazio's bar in Melbourne in 2004.
The festival has branched out to other Australian cities such as Brisbane and Sydney and also overseas to New Zealand, Detroit and, of course, Singapore.
Rogers, who also runs an artist management firm, takes pride in the fact that most of the acts in his festival played or will play their first gigs in Singapore at Laneway.
He says: "I love it when you bring people to a new country. Singapore is such a progressive country and there is so much going on with the food, culture and just the whole experience."
With the fourth edition taking place at the same venue on Jan 25 with a highly anticipated line-up that includes American sisters Haim and British group Savages, he and his team are working hard to make sure the fans have a better time than ever.
"The musical side of things for Singapore was fantastic but we can definitely step up with better customer service, such as free water or really good access and exits for the venue, longer bar frontage to avoid lines and more food options," says the father of three children aged six, three and 18 months. "It's all about the customer experience. We realise if we do that right, we'll win a loyal following."
Eddino Abdul Hadi
Bigger acts than ever for F1
7. MICHAEL ROCHE, 55
Executive director of Singapore GP and managing director of Live Nation Lushington
When R&B pop princess Rihanna swaggered across the massive Padang stage on the final night of the Singapore Grand Prix in September, she played to the largest concert crowd in recent memory - 65,000.
And that was just one of four nights of gigs by top-tier acts from the global pop and rock scene. The night before, alternative rockers The Killers blew away a 60,000-strong audience while K-pop powerhouses Bigbang brought the house down on 35,000 screaming fans.
And for the first time in the Singapore Formula One history, a post-Grand Prix gig was added on, featuring no less a draw than teen idol Justin Bieber, who sang for 12,000 fervent young followers.
The F1 gigs have consistently been raising the bar in terms of the quality of the acts, ensuring a spot in the Power List for Singapore GP head Michael Roche for the fourth year running.
Mega stars such as Mariah Carey, Jay Chou, Katy Perry and Maroon 5 have played at the F1 gigs. This year, the turnout far outstripped previous instalments, which had topped 50,000 a night.
Roche, who made it to No.2 in 2010, No.4 in 2011 and No.5 last year, says that the concerts were the culmination of hours of hard work by his team working behind the scenes.
"There is no rest for the wicked," he jokes. "But we work with the world's top talents and you can't moan about it. There's a lot of non-sexy stuff about the business - the legal contracts, the clauses, all these funny little things that can get quite stressful. But at the end of the day, everybody's just trying to get the best show out. I love it when I see all the smiles on the faces of not just the audiences but also the people who worked on the events."
Roche, who is married with a 14-year- old daughter, has been in charge of organising the Singapore F1 event since it started in 2008. He is also a veteran in the concert scene and has been running regional concert promoters Lushington Entertainments for more than two decades.
While he cannot reveal the names of the acts he is bringing in next year, he assures music fans that they "can expect more great things from us".
Eddino Abdul Hadi
High bar for classical music
8. YONG SIEW TOH CONSERVATORY
The 10-year-old Yong Siew Toh Conservatory debuts on the Power List for proving to be one of Asia's premier musical institutions.
This year, it inked partnerships with revered musical institutions such as the Guildhall School of Music & Drama in London, The Royal Conservatoire in The Hague and the Conservatoire de Musique in Geneva. These top-tier schools will regularly exchange faculty and students with the Singapore conservatory, which was the first to offer a bachelor of music degree here and has a total enrolment of about 200 students.
Other endorsements for the school come through the interest of big names such as multiple Grammy Award-winning American conductor Robert Spano, founder of the Aspen Music Festival, who led the conservatory's 10th anniversary concert in September.
Classical music circles say that the conservatory has put Singapore on the map for classical music as seen in the partnerships with reputable institutions overseas and the willingness of renowned musicians to play with the students and teach masterclasses.
In October, French violinist Renaud Capucon performed a recital with conservatory students before his concert with the Singapore Symphony Orchestra.
Next year will see visits from esteemed British pianists Roger Vignoles and Andras Schiff.
The Yong Siew Toh Conservatory, which also offers a joint degree with the well-known Peabody Conservatory of The Johns Hopkins University, has enriched the classical music scene here in other ways.
It organises more than 300 free concerts a year, giving the public access to quality music performances. Its students and graduates form new musical ensembles and work with existing groups such as the Singapore National Youth Orchestra.
Conservatory director Bernard Lanskey, 53, who is married with two daughters and a son, says more partnerships with community organisations and schools are in the works.
"It's not just about full-time students becoming good at their instruments," he says. "Our role is going to be more about fostering interactions, because that is what will make it meaningful for our students."
Akshita Nanda
Write stuff for festival
9. PAUL TAN, 43
Director of Singapore Writers Festival
For 10 days last month, the Bras Basah/ Bugis district was abuzz with literary excitement as the Singapore Writers Festival set up camp in several spaces in and around the area.
This third edition of the festival headed by Mr Paul Tan has drawn the most visitors - 19,257 - to date, up from 16,200 the year before. Mr Tan, who took over in 2011, was also on the Power List last year for his rejuvenation of the festival.
Together with his team, the bachelor and poet has beefed up the festival's programming and attracted a substantial number of paying readers and newcomers to the once-free event. A judicious mix of star power and strong local participation seems to have become the festival's winning formula, attracting book lovers to a mix of lectures, dinners with authors and workshops.
The team scored a coup with their headliners: Nobel Literature Prize laureate Gao Xingjian; the much-loved British Poet Laureate Carol Ann Duffy, whose appearances attracted hordes of fans; British philosopher A.C. Grayling; and awardwinning Pakistani author Mohsin Hamid.
More than 3,000 festivalgoers paid for the $15 Festival Pass this year, compared to 2,300 the year before. The passes allowed them access to most panels and talks conducted at the festival, including meet-the- author sessions and the popular festival closing debate, which was titled: This House Computes That Singaporeans Are Illiterate Robots.
Lectures by Grayling, Gao and Jung Chang of Wild Swans fame were sold out.
Singapore writers were squarely in the spotlight, with the introduction of an all- Singaporean lecture featuring writers Adrian Tan and Gwee Li Sui.
Fifty-six books by Singaporean authors were launched at the festival as well.
There were also international programmers and press at this year's festival, a reflection of its increased international traction.
For successful programming that struck a chord with audiences here and abroad, Mr Tan earns a place in SundayLife!'s annual power list.
He says: "This festival, along with other activities, all help to create a sense that there are a lot of opportunities to learn and appreciate Singapore literature throughout the year."
Corrie Tan
Fest's dynamic duo
10. LEE CHOR LIN, 50
Chief executive officer of Arts Festival Limited
ONG KENG SEN, 49
Artistic director of the Singapore International Festival of Arts
In about five months, the power duo behind the new Singapore International Festival of Arts have managed to put together a company and a programme from scratch.
For being the key players charged with revamping the annual event, Ms Lee Chor Lin, chief executive officer of the independent Arts Festival Limited, and theatre director Ong Keng Sen, the festival's first artistic director, have made it to the Power List for the first time in their capacity as joint heads of the revamped festival.
Ms Lee, who is married with no children, made it to the Arts Power List when she was director of the National Museum of Singapore in 2005 (No. 8), 2006 (No. 3), 2008 (No. 1) and 2011 (No. 7), where she breathed new life into the institution with blockbuster exhibitions and programming.
Ong, artistic director of home-grown theatre company TheatreWorks and a Cultural Medallion recipient, was on the list in 2005 (No. 4) and 2008 (No. 7) for his contributions to theatre.
They now have the reins of the 36-year-old Singapore Arts Festival, which was run by the National Arts Council until last year and which took a break this year to review its direction in a crowded arts landscape.
The duo have drawn on their experience in the arts industry and their international connections to get the new $6.5-million festival off the ground.
The six-week festival, which will run from Aug 12 to Sept 21 next year, will open with Facing Goya, an opera by British composer Michael Nyman, and close with the New York experimental theatre company The Wooster Group's version of Troilus And Cressida. Also in the line-up is French choreographer Jerome Bel with his production of Disabled Theatre (2012).
Ong and Ms Lee hope to bring back the prestige factor and excitement of the festival, which had suffered from dwindling attendances in recent years.
They hope the new pre-festival outreach programme, called The O.P.E.N., will help to "contribute to the audience experience", says Ms Lee, as a festival that not only sets benchmarks of taste, but is also inclusive and accessible.
Mr Ong, who is single, says: "2014 will be our launchpad year and I think there's a statement we have to put forward about how we are dynamic. Independence is supposed to bring about dynamism and flexibility, and that's what we have to try and showcase.
"We'll try to tap into what is good art but also to communicate that with the audience and to have a strong sense of character. It needs to be a festival with character, a bit more gutsy and vibrant."
Corrie Tan
Ah Boys rule the box office
11. JACK NEO, 53
Film-maker
For 14 years, Singapore's top-grossing local film was the comedy Money No Enough (1998) with earnings of $5.8 million.
And then the record fell - twice - in quick succession.
Writer-director Jack Neo's army-themed Ah Boys To Men, released in November last year, became the new box-office champion when it earned $6.2 million.
Part 2 of the movie, released in February this year, made $7.9 million. He says: "Previously, my films have been down-to-earth and very Chinese-based, which means they neglected a big part of the market."
But moviegoers also comprise Malays and Indians, he says, and the "biggest breakthrough" for Ah Boys is the fact that "everybody can relate and connect very easily" to its subject of national service.
Neo, who is married with four children, makes his fourth appearance on the Power List.
He was ranked No. 6 last year, No. 8 in 2009 and No. 1 in 2008 on the Entertainment Power Lists. There is good news for fans of the boys in green as a third instalment will happen - just not so soon.
He says: "When a certain topic is popular, I feel that I have to protect it. I should not overuse it to the point where none of us can make another film about the army. But I will definitely make part 3 because I can't disappoint my fans."
Meanwhile, he has a new movie about three rival lion dance troupes, The Lion Men, coming out for Chinese New Year.
He is well aware that expectations will be high. "Each time I make a high-grossing film, I'll face pressure with the following one. I have to face things calmly and tell myself to do my best. The rest is beyond my control."
Boon Chan
Robinsons' extreme makeover
12. ROBINSONS ORCHARD
Robinsons Singapore MD Franz Kraatz, 49, and GM of merchandising Teoh Boon Hock, 42
When Robinsons Orchard unveiled its flagship store last month, shoppers were wowed by the makeover the home-grown department store had undergone.
Its new 186,000 sq ft store at The Heeren building had a more upmarket image, from the decor to the new fashion-forward brands that it brought in.
There were 200 brands new and exclusive to the store, including French hipster label The Kooples and a beauty line by American fashion designer Michael Kors. And instead of just sorting products by brands, the store has gone big on having a "bar concept" for similar products such as shirts and fragrances so that shoppers can see their options at one go.
It is a different style of shopping which not all may agree with, but it sure looks good. For the daring transformation, Robinsons Orchard makes it into the Power List for the first time. Behind the 155-year-old store's $40-million transformation is managing director of Robinsons Singapore Franz Kraatz and general manager of merchandising Teoh Boon Hock.
Mr Kraatz, who is of French-German descent, was senior vice-president for sales and operations at Lane Crawford Department Store in Hong Kong for seven years. He says the new look was necessary as Singaporeans are well travelled and want new concepts. Robinsons studied the competition locally and overseas.
"We're a well-known brand. We've got gravitas and history but we needed to reinvent. It was a good opportunity to push and see how Robinsons could look like," he says. The team took about a year to revamp and open the store.
Mr Teoh, a Malaysian who previously had his own fashion label and later worked, since 2000, in the merchandising department for Robinsons here and in Malaysia, and as well as Tangs, says they approached many brands not available here Mr Kraatz adds: "We want to be more than just a department store. Robinsons should be your lifestyle destination."
Natasha Ann Zachariah
Feeding K-pop frenzy
13. ONE (TV CHANNEL)
Mr Ang Hui Keng, 46, senior vice-president and general manager, networks, Asia, Sony Pictures Television
One memorable scene in the entertainment calendar this year was of 4,000 people who packed a suburban mall just to catch a glimpse of the five cast members of the popular South Korean variety show Running Man.
The autograph session was free. But more than 3,000 fans paid between $158 and $248 each for a chance to see the stars at a ticketed fan meet at the Singapore Expo.
The cast of Running Man may not look like typical K-pop idols but they do not lack star power and can give Girls' Generation and Bigbang a run for their money. For pulling off the promotional appearances in October which had fans fainting in the heat of excitement, TV Channel One (StarHub TV Channel 124/820/823, SingTel mio TV Channel 513/604), which airs Korean entertainment content and belongs to Sony Pictures Television Networks, Asia, is making its debut on the Power List.
Mr Ang Hui Keng, Sony Pictures Television's senior vice-president and general manager, networks, Asia, says it took more than a year for the channel to organise the visit of five out of the seven cast members.
The five were Ji Suk Jin, 47; Haha (real name Ha Dong Hoon), 34; Gary (real name Kang Hee Gun), 35; Kim Jong Kook, 37; and sole female member Song Ji Hyo, 32. Yoo Jae Suk, 41, and Lee Kwang Soo, 28, could not attend due to filming commitments.
Mr Ang says: "All the members are busy because they have their own commitments outside of Running Man, such as in music or movies. Getting the window to have five members together was already quite rare, so we decided to go ahead and bring them in."
But he wishes the channel had booked larger venues. "The reception exceeded our expectations. We are disappointed that many fans could not get tickets to the fan meet. We will learn from this experience."
Besides the Running Man promotions, the channel also brought in A-list Korean actor Zo In Sung, 32, to promote the hit TV drama That Winter, The Wind Blows (2013). His fan-meet session at Suntec drew more than 4,000 fans. Last year, the channel brought in actor Lee Hyun Woo, 20, to promote the drama To The Beautiful You, which drew 6,000 fans.
Before that, it flew in stars Lee Dong Wook and Kim Sun Ah for a private event for subscribers.
"We hope to continue organising such events at least once or twice a year. I cannot say yet who we are bringing in next year but we are always on the lookout for stars popular with our viewers," adds Mr Ang.
Yip Wai Yee
Risky decision pays off
14. WILD RICE
Ivan Heng, 50, founding artistic director of Wild Rice; Tony Trickett, 57, executive director
Home-grown theatre company Wild Rice weathered a major financial storm this year and managed to come out on top.
It lost the financial support of international fund manager Man Investments, the title sponsor of the biennial Singapore Theatre Festival.
But Heng and Trickett, who are partners, were determined that the show had to go on.
So they created In The Spotlight festival, which focused on the works of Wild Rice's resident playwright Alfian Sa'at.
The risky decision paid off.
More than 15,400 audience members flocked to the three-week theatre festival in July.
The 97 per cent attendances (44 out of 54 ticketed performances were sold out) dwarfed the previous record of 13,500 at the Singapore Theatre Festival in 2011.
With the help of other corporate and individual sponsors, including pioneer architect William Lim, the $600,000 festival was held at various venues in and around the Lasalle College of the Arts.
The company staged Alfian's meditative Optic Trilogy (2001), which dissected human isolation and connection; Dreamplay: Asian Boys Vol. 1 (2000), which chronicled the joys and heartbreak of the gay community in Singapore; new work Cook A Pot Of Curry, focusing on immigration in Singapore; and free performances of his popular political docu-drama Cooling Off Day (2011).
There were also public forums and playwriting workshops.
Heng felt that Cook A Pot Of Curry, in particular, managed to put its finger on the pulse of anti-foreigner sentiment in Singapore in the wake of the public's responses to the controversial Population White Paper, which was released in February.
Wild Rice was a mainstay on the Arts Power List from 2005 to 2008 (14th, 5th, 9th, 9th), and again from 2010 (8th) and 2011 (2nd) for its contributions to Singapore theatre.
It plans to bring back the Singapore Theatre Festival in 2015 and is currently looking for a title sponsor.
Next year, it will move from its studio in Kerbau Road to new premises at Leisure Park Kallang and bring back its youth wing, Young & Wild, under the tutelage of actors Rodney Oliveiro and Serena Ho.
Heng, who received the Cultural Medallion this year, says of the festival line-up: "That's the key to a festival, that you want diversity and variety.
"These turned out to be issues that really resonated with people. There was a wonderful electricity."
Corrie Tan
Co-curators make Biennale work
15. Singapore Biennale Curatorial Advisory Sub-Committee
Led by project directors Tan Boon Hui, 45, and Dr Susie Lingham, 48; co-chaired by Jane Ittogi, 59, and T.K. Sabapathy, 75
Last year, when it was announced that the 2013 Singapore Biennale would have 27 co-curators from nine countries, some people wondered if there would be too many chefs in the kitchen.
Dr Susie Lingham, director of the Singapore Art Museum and one of the project directors of the biennale, said the idea of having many co-curators came up during discussions with art practitioners.
Speaking on behalf of the sub- committee, she said that while the Singapore Art Museum had the expertise, it was important to tap foreign curators to probe deeper into what was happening in the regional art scene.
The co-curators have succeeded in delivering a diverse range of strong and fresh artworks that have resonated with viewers. That is why the Singapore Biennale Curatorial Advisory Sub- committee makes it to the Power List.
More than 100 artworks by 82 artists and artist collectives are on show at the fourth edition which runs till Feb 16. This is also the first time that more than half the works on show are Biennale commissions.
From Indonesian artist Toni Kanwa's miniature carvings to Singapore artist Shirley Soh's mixed media installation created in collaboration with inmates from Changi Women's Prison, there are many artworks that have made biennale visitors pause, linger and reflect.
The various community art projects are also easy to relate to, even for those who are new to contemporary art.
Viewed collectively, the works show how contemporary art practices in the region are grounded in the myths, traditions, beliefs and concerns of a particular place, area or region.
There is also greater community engagement in the art-making process.
Dr Lingham, who is single, says the Biennale theme, If The World Changed, has opened up "all kinds of possibilities" and the focus on South-east Asia has clearly helped.
Indeed, visitors from overseas have praised the organisers for presenting art that has a strong regional perspective and for making the Biennale a distinctive South-east Asian visual arts event.
Deepika Shetty
Heating up the nightlife
16. JOHN LANGAN, 32, AND PHILLIP POON, 36
Directors of lifestyle management agency Massive Collective
In the nightlife scene where the tastes of partygoers change as fast as the chart-topping hits spun in the clubs, a young nightlife player has managed to hit a few home runs this year.
Lifestyle management agency Massive Collective, led by Taiwanese-American John Langan and Australian Phillip Poon, is behind popular Clarke Quay nightspots Fenix Room, which opened in June, and the futuristic-themed Dream, opened in March.
Both outlets pull in a full-house crowd on weekends, with Fenix earning a reputation for its chi-chi patrons who pop bottles of premium champagne, whisky and vodka, and Dream becoming a go-to place for clubbers in their early 20s.
This year also saw the group venture into the Kuala Lumpur market, opening a VIP club, Providence, and a tapas-restaurant called Ohla. And last month, it launched its first cocktail bar, Provocateur or PVT for short, at Pacific Plaza in Scotts Road.
An instrumental move in their expansion streak was a deal in March to become a major shareholder in publicly listed nightlife group LifeBrandz.
The deal allowed them to take on a bigger consultancy role in the group's nightlife outlets in Clarke Quay and helped LifeBrandz get back in the black. The duo's successful track record in the nightlife scene this year earned them their debut on the Power List.
With a new steakhouse restaurant and a craft beer bar set to open soon in Clarke Quay, Mr Poon and Mr Langan, both bachelors, are not worried about spreading themselves too thin.
Mr Poon says: "We've grown as a team and we have obviously got a lot more resources at hand. Opportunities have come into play and it would be silly not to explore them further."
The duo say they plan to expand their business into South-east Asia, with plans for a new healthy food delivery service and a new cafe franchise.
Mr Langan says: "It's always been our style to see where the gaps are in the market and to create or innovate, even if it's something we haven't done before. We have a vision and we act fast."
Mr Poon adds: "The more options there are for people, the more vibrant the whole scene becomes."
Melissa Kok
From beauty to food outlets
17. CYNTHIA CHUA, 42
Founder and managing director of Spa Esprit Group, a beauty and lifestyle group
While Ms Cynthia Chua is better known for beauty brands such as waxing salon Strip and eyebrow grooming studio Browhaus, she became a serious player in the local food and beverage industry this year.
Chua, who is married, spent $5 million opening four new food businesses and expanded existing brands Skinny Pizza and Tiong Bahru Bakery. This brings her group's total food and beverage portfolio here to 19 outlets.
In March, it opened Kiasu Espresso at 100AM mall in Tanjong Pagar, a spin-off of gourmet coffee joint 40Hands.
Both outlets are a collaboration between the group and Australian coffee roaster Harry Grover.
She collaborated in June with Tippling Club's Ryan Clift to open Ding Dong, a chic South- east Asian-inspired restaurant in a shophouse in Ann Siang Road. It is their third joint restaurant after Tippling Club, which opened in 2008, and two-year-old Open Door Policy.
Chua opened two new food and beverage concepts at 22 Martin Road in August - Common Man Coffee Roasters and Argentinian restaurant Bochinche.
Her Skinny Pizza chain, which has four offshoots including Wheelock Place and Raffles City, now has two more outlets, at 100AM and Westgate.
Orchard Road's first Tiong Bahru Bakery, a collaboration with French patissier Gontran Cherrier, opens at Tangs Market this week. On the beauty front, she spent $1 million expanding Strip and Browhaus locally into new malls 100AM and Westgate.
In April, she also opened a men's grooming salon, We Need A Hero, in Tiong Bahru.
Rebecca Lynne Tan
Art on world map
18. DR EUGENE TAN, 41
Director, The National Art Gallery, Singapore
Dr Eugene Tan, who spearheaded the $10- million makeover of Gillman Barracks, was named director of The National Art Gallery, Singapore, in May.
That position gave him the keys to the world's largest public collection of modern South-east Asian and Singapore art. The museum is slated to open in 2015.
He made headlines in October when influential ArtReview magazine placed him in its annual list of 100 most powerful people in the art world. He was ranked 95 on a list which includes art heavyweights such as controversial Chinese artist Ai Weiwei and American gallerist Larry Gagosian.
He is the first Singaporean to make it to the roll of honour, compiled since 2002 by the London-based art magazine.
His achievements and his appointment to what will be the premier visual arts institution here have earned him a place on the Power List again. He was No. 4 on the Power List last year.
"I am just trying to do whatever I can to contribute to the arts here," says the former curator, who has been instrumental in getting international recognition for Singapore's visual arts.
Expectations are high for The National Art Gallery, which will be housed in the City Hall and former Supreme Court.
His aim is to have "a museum that will engage Singapore residents and visitors from all over the world through deep and meaningful experiences with art".
Dr Tan, who is married and has a nine- year-old daughter, says being located in South- east Asia gives the new art gallery a chance to significantly "reflect and explore the nature of cultural production in Singapore and South- east Asia".
This, he hopes, will create a dialogue between the art of Singapore, South-east Asia and the world.
Deepika Shetty
Champions of local books
19. SINGAPORE PUBLISHERS
Edmund Wee, 60, founder of Epigram Books; Fong Hoe Fang, 59, founder of Ethos Books; Kenny Leck, 35, founder of Math Paper Press
Local publishers Epigram Books, Ethos Books and Math Paper Press wrote an exciting new chapter in Singapore literature this year with a bumper crop of 102 new titles.
For exceeding last year's 72 titles, for their support of local writing and for changing perceptions that home-grown literature lacks quality, the trio earned their place on the Power List again.
They also shared a spot on the Power List last year.
Ethos Books founder Fong Hoe Fang, who is married with two children, published 21 new works this year, about the same as last year's 22. The titles include prominent defence lawyer M. Ravi's memoir, Kampong Boy, and lawyer-writer Claire Tham's first novel in a decade, the warmly-received thriller The Inlet, an incisive portrait of Singapore society.
Math Paper Press, a small press run by independent bookstore owner Kenny Leck, brought out 40 new titles. These included a collection of short stories by writer O Thiam Chin titled Love, Or Something Like Love; and Tender Delirium, the debut collection of Tania De Rozario, winner of the 2011 Golden Point Award for poetry.
Epigram Books has published the most titles by far this year, 41. Cultural Medallion recipient Mohamed Latiff Mohamed's Confrontation was on the list, as was well- known poet Cyril Wong's debut novel, The Last Lesson Of Mrs De Souza.
Epigram's children and young adult fiction titles are its bestsellers. The Diary Of Amos Lee series by Adeline Foo has sold nearly 200,000 copies to date, and another series by A.J. Low, chronicling the adventures of young detective Sherlock Sam, has sold 15,000 copies.
All three publishers are constantly exploring new genres to publish at affordable prices. They hope to reach different demographics through different types of work.
Mr Leck, for instance, has been stocking browsing copies of Math Paper Press books in various barbershops, hair salons and cafes across Singapore. "We like to see our books travel," the bachelor says.
Mr Edmund Wee, married with two children, feels that more can be done to support the literary scene, from funding writers to sustaining the publication of local work.
He is aiming to get a Singapore book onto the prestigious Man Booker Prize longlist within the next five years, reiterating that there are many stories waiting to be told.
He says: "If you look at the quality of the writing, it is certainly improving. And the subject matter that Singapore authors are tackling is more mature, it's no longer navel-gazing. It's more contemporary."
Mr Fong feels that the tide seems to have turned a little for Singapore literature, and that the public seems to be more receptive of home-grown writing.
Corrie Tan
Award wins for architect
20. CHANG YONG TER, 44
Founder and principal architect of Chang Architects
This has been a stellar year for Mr Chang Yong Ter, who picked up 12 major architecture awards, both locally and internationally.
His aptly named Lucky Shophouse in Joo Chiat was the star at many awards. It bagged him the Design Award in the Special category and the Best Project Constructed Under $1.5million at this year's Architectural Design Awards, given out by the Singapore Institute of Architects.
The shophouse also received the Architectural Heritage Award for conserved buildings with new developments by the Urban Redevelopment Authority (URA).
Earlier this month, he was one of nine recipients of the Design of the Year prize at the President's Design Award for the same shophouse.
Overseas, he picked up the prestigious International Architecture Award and the Green Good Design Award, both given by The Chicago Athenaeum: Museum of Architecture, The European Centre for Architecture Art Design and Urban Studies, and the Metropolitan Arts Press.
Mr Chang, who won in the Villa Category at this year's World Architecture Festival for another residential project, the Namly House, says: "Winning depends on whether the judges are in tune with what you have built."
This is the largest haul of awards for Mr Chang, who is making his debut on the Power List, not bad for someone who runs a two-man practice and does one or two residential projects a year.
The National University of Singapore architecture graduate has made good on an endorsement by the URA in 2004 when it picked him as one of 20 young and emerging architects under 45 to look out for. He worked with prolific local architect Tang Guan Bee for about four years before starting his practice in 2000.
The married father of two girls eventually hopes to design a public project such as a community centre or a nursing home.
He says: "Houses are a good test for an architect because there's so much attention to detail and each home is specific to what the clients want and the site, unlike big projects where the design is mass produced. But it's only for the families who live in it. I want to try doing a project which will benefit more people."
Natasha Ann Zachariah

Get a copy of The Straits Times or go to straitstimes.com for more stories.