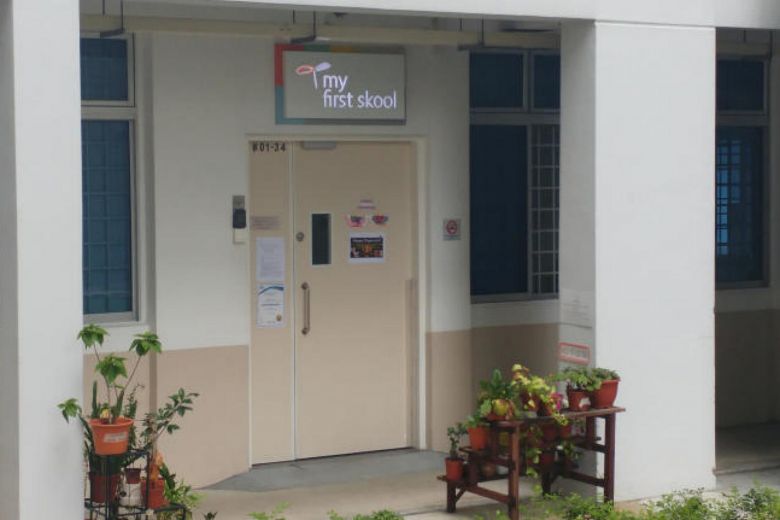 My First Skool has issued an apology in response to a Stomp media query after a boy with autism went missing from one of their pre-schools at Block 140 Serangoon North Avenue 2 on Tuesday (Oct 24).
Stomp contributors Pinky and Kris alerted Stomp to a post by Facebook user Ms Ong recounting how stressed she was when she found out her son was missing.
She received a call from a school teacher at around 10.48am telling her what had happened.
Thankfully, at 10.53am, she received a call from a Yishun MRT Station staff member that her son was there.
Ms Ong rushed down to the station immediately and was overcome with relief to find him there, safe and sound.
She then went back to the school to find out what happened but said that what they told her drove her "crazy".
She wrote that the teacher said she had brought seven of her students, or half of the class, outside to water and clear some plants at 10.15am.
She then said at 10.30am all students returned back to the classroom.
She discovered that Ms Ong's son was missing at 10.31am.
Ms Ong was confused and felt that the timing did not make sense.
She said: "Yishun MRT [station] called us at 10.53am and told us my son is there so [it] is impossible that he took bus service 73 to go to Ang Mo Kio MRT [station] then to Yishun MRT [station]."
She then said that the principal told the teacher to "think carefully" and that the teacher replied that she might have remembered the time of events wrong.
Ms Ong was furious and told them off.
She wrote in her post that some may think that her son is old enough to know better but she put out a reminder that he is autistic and that he has been with My First Skool since he was a toddler.
She said that the school and its staff should have been aware of his situation.
She added that she told her son to apologise to the teachers as it is "wrong to run away from school".
She also asked readers to share her post.
General Manager for My First Skool, Mrs Adeline Tan gave Stomp the following response:
"We apologise unreservedly for this incident which has caused great stress and worry to the family of a child under our care. The boy has been with us since he was a toddler and our teachers have always conscientiously looked out for him.
Upon discovering that the child was not with his classmates yesterday morning during a gardening activity, the teachers at the centre did their best to search for the child in the vicinity of the centre, before the teacher in charge of the gardening activity contacted the parent.
The teacher-in-charge is deeply apologetic and badly shaken by this incident. She is being counselled and understands that appropriate disciplinary action will have to be taken. We are doing our utmost to engage with the parent on this incident."