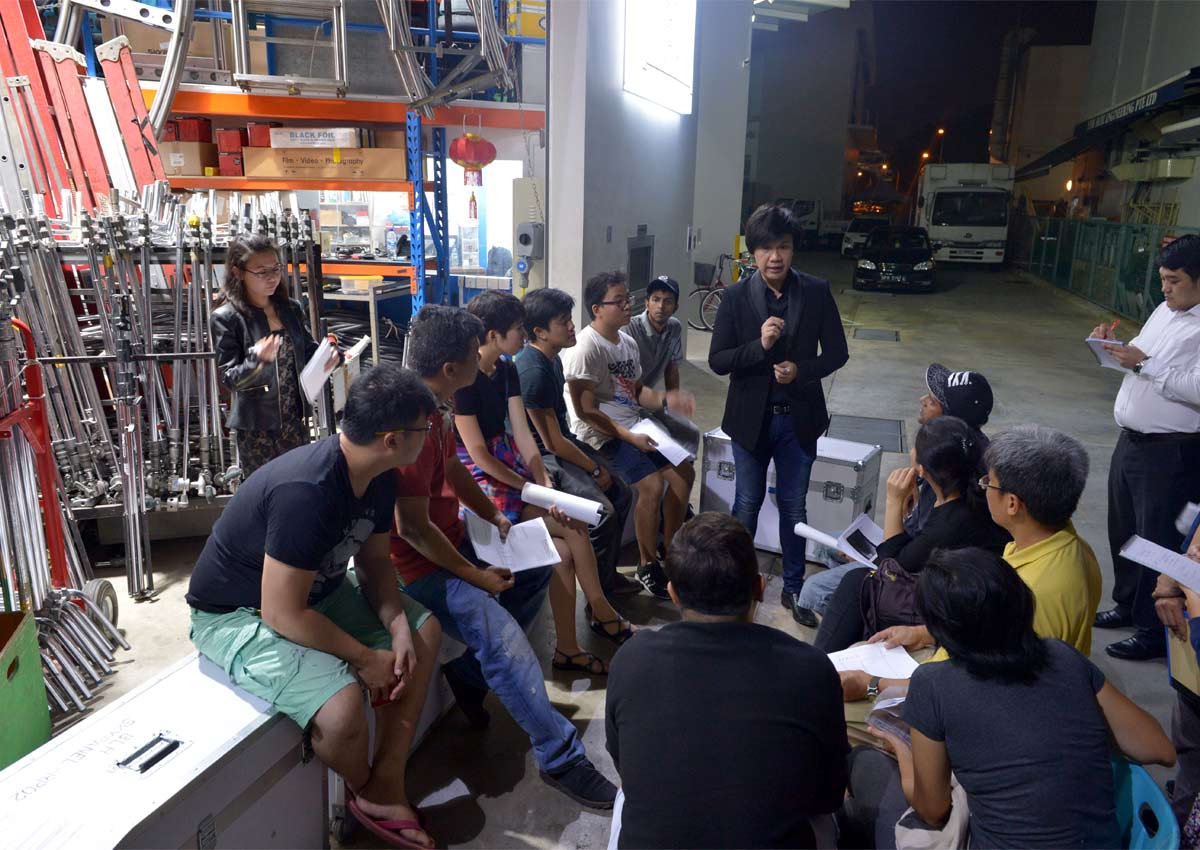 A well-known production house has given notice that it is closing down, leaving its freelancers and contractors up in arms over hundreds of thousands of dollars in allegedly unpaid fees.
The Two Oceans Film Company, which started in 1998 and specialises in television commercials, made an application with the courts last month to wind up its business.
According to Ms S. H. Ngoh, 39, a make-up artist who has worked with Two Oceans and is rallying together other freelancers to try and recover their unpaid fees, the firm owes a total of over $180,000 to some 30 of them.
She believes there are more out there, as she started gathering them only on Wednesday, through Facebook and word of mouth, when she heard the news of the company's impending closure.
These freelancers comprise casting directors, grips, wardrobe stylists and art direction assistants, some of whom say they have not been paid for work done as far back as two years ago.
Ms Ngoh said: "The $180,000 is what we know so far. I'm sure there are others out there."
She said she is owed $9,200.
Mr Jason Tan, 35 , a lighting grip, said he is owed about $3,000 for work done earlier this year.
"The work we do involves a lot of manual labour, dealing with electricity and height. It's really not fair if we do not get paid for it," he said.
A contractor, Bert Lighting House, has also come forward to say that Two Oceans owes it more than $170,000.
Lawyer Nicolas Tang, who is acting for Bert Lighting House, said a letter of demand was issued on May 6 to Two Oceans requesting the sum and they later found out that the company had made a court application to wind up.
Mr Tang, the managing director of Farallon Law Corporation, said it would be filing an objection to the application.
Two Oceans counts as its clients big companies such as Marigold and McDonald's, and in 1999, it snagged the top prize in the annual Asian Advertising Awards in Hong Kong.
When contacted by The Straits Times yesterday, the firm's owner and managing director Koh Say Chong declined comment, saying it was a court case. Mr Koh is also the director of another company called Salt Films.
Last night, close to 20 freelancers met at Bert Lighting House in Kaki Bukit to seek legal help from lawyer Samuel Seow, who has said he will act for them.
Ms Ngoh said: "We are going to try and get our money back. Hopefully this will bring more awareness to the plight of free- lancers in general, who are sometimes victims of irresponsible business practices."
• Additional reporting by Clement Yong

This article was first published on June 4, 2016.
Get a copy of The Straits Times or go to straitstimes.com for more stories.