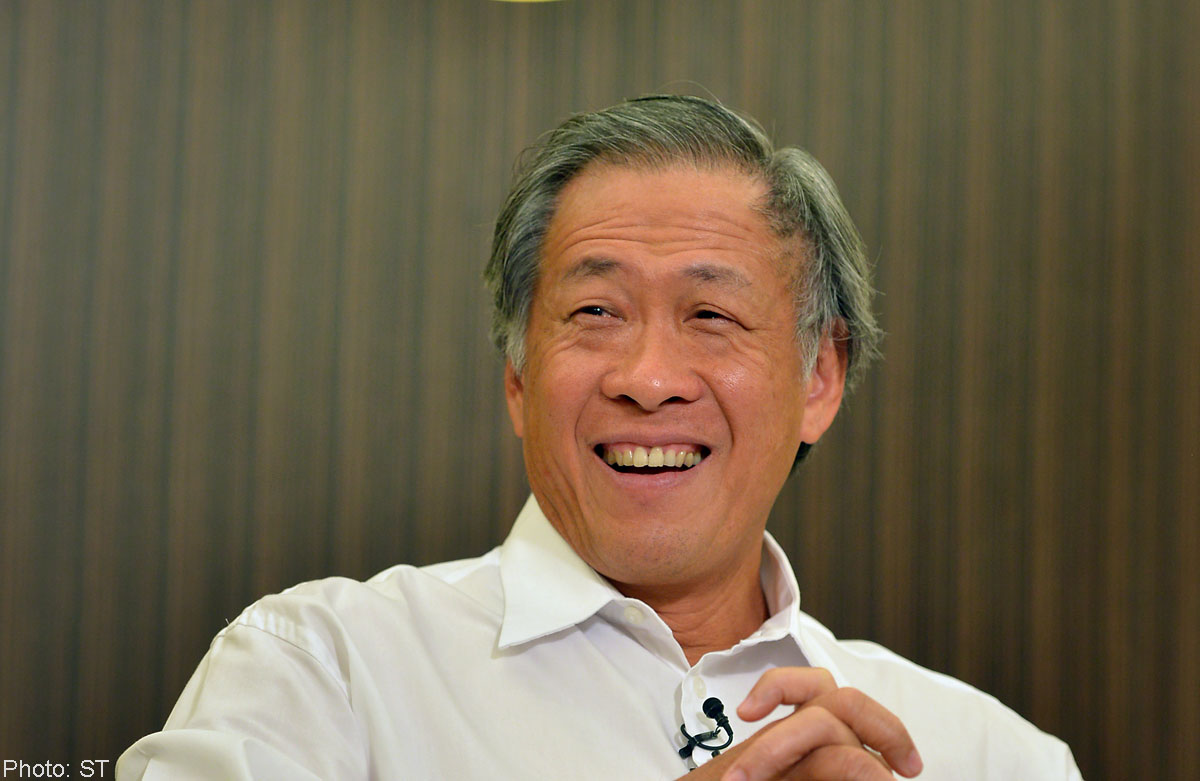 Singapore has no choice but to arm itself through steady military spending to ensure it will not be caught out by unforeseen threats, Defence Minister Ng Eng Hen said on Thursday.
Dr Ng noted that prudent outlays over the past two decades have allowed the Singapore Armed Forces (SAF) to meet on Friday's security challenges, even unexpected ones.
He also warned that sharp spikes and falls in spending would undermine the country's defence capabilities, adding: "Our planning horizons are intentionally long term, and we spend prudently and steadily."
Dr Ng also announced on Thursday that a range of equipment is being bought, upgraded or launched to ensure that the SAF can be "strongly positioned for the future".
New Multirole Tanker Transport aircraft are on order. These will replace the ageing KC-135 aerial refuelling tankers and support souped-up F-16s and new-generation fighter jets.
The navy will add two helicopters to beef up maritime defence and look into building more Landing Ship Tanks that can carry helicopters and cargo.
More armoured vehicles are on order for the infantry, and the Bionix armoured vehicle will be upgraded.
The army will also launch micro pilotless surveillance planes and driverless vehicles, dubbed robotic mules, that can help soldiers carry heavy loads.
The additions will be part of the SAF's future defence arsenal, said Dr Ng, who illustrated what the SAF will look like in 2030.
His comments came as several MPs questioned the Ministry of Defence's $12.6 billion budget this year - up from $12.2 billion last year and $8.6 billion in 2004, and the biggest of any ministry.
Dr Ng said the budget has kept pace with inflation, and will continue to do so "over the long term".
He noted that Asian militaries have outspent those in Europe, and are expected to surpass the United States within the next decade, an illustration of the uncertainties ahead.
"A militarisation of many countries within Asia, of this magnitude, has no historical precedent," he said.
He also cited former US Secretary of State Henry Kissinger, who commented that Asia on Friday is more like 19th century Europe, where military conflicts among each other - Mr Kissinger mentioned China and Japan specifically - or other neighbours could not be excluded.
Besides arming itself, Singapore also has to build good ties with other countries in and outside the region, said Dr Ng.
Singaporeans' commitment to the country was the most important though, he added.
"But we must be resilient enough to withstand the unforeseen. But most importantly, whether we can deter would-be aggressors for another 50 years and achieve peace depends not on advanced systems or weaponry, no matter how sophisticated, but our people and their resolve to defend our island home."
The Minister of State for Defence, Dr Maliki Osman, told the House that construction of a new Safra clubhouse - the sixth - for national servicemen and their families will start in Punggol in June.
He added that Mindef is studying the feasibility of building a clubhouse in north-western Singapore.

Get a copy of The Straits Times or go to straitstimes.com for more stories.