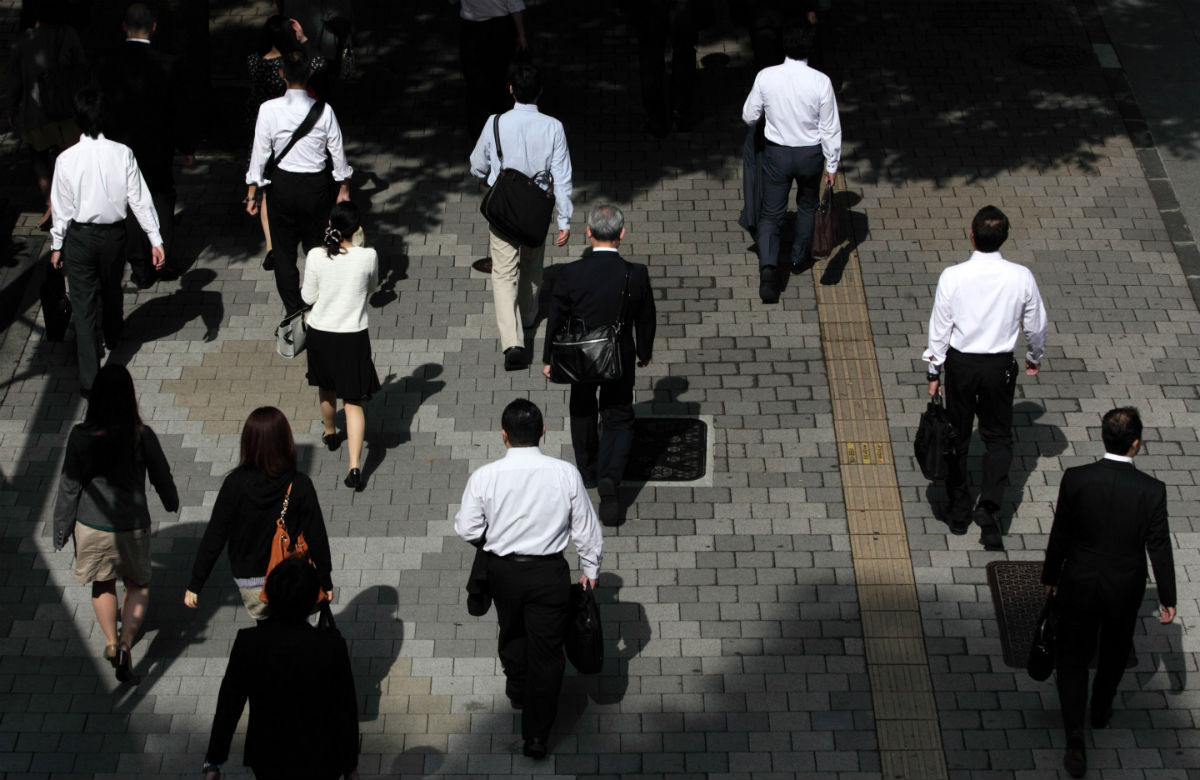 THE overall unemployment rate in Singapore remained unchanged at 2 per cent in the third quarter of the year, although it crept up for citizens and residents for the second straight quarter amid softer economic conditions.
According to preliminary estimates for the third quarter released on Thursday by the Ministry of Manpower (MOM) in its latest Employment Situation report, unemployment for Singaporeans went up from 2.9 per cent to 3.1 per cent, while that for residents also inched up from 2.8 per cent to 3 per cent.
An estimated 56,600 residents including 51,100 citizens were unemployed in September. The seasonally adjusted figures were 66,800 for residents and 59,800 for citizens.
Total employment here, however, was higher - an increase of 16,400 in the third quarter - as a result of growth in services and construction. This was a big improvement from the 9,700 jump in the previous quarter and the fall of 6,100 in the preceding one.
There were 3,644,000 people employed as at the end of September - 1.7 per cent higher than a year ago, compared to 2.2 per cent in June 2015.
Taken as a whole, employment growth in the first nine months of 2015 has moderated compared to a year ago, said the report on the country's employment situation produced by the ministry's Manpower Research and Statistics Department.
The numbers come in the wake of the government's advance estimates for third-quarter GDP growth - the Singapore economy grew 1.4 per cent year-on-year, lower than the 2 per cent and 2.6 per cent recorded in the preceding two quarters.
There was also some good news on the redundancies front. MOM shared on Thursday that layoffs in Singapore declined for the third consecutive quarter.
About 2,900 workers were laid off, down from 3,250 in the preceding quarter and 3,500 a year ago.
While services continued to form the bulk of the redundancies (62 per cent), the sector laid off 1,800 workers over the quarter, down from 2,100 three months earlier.
Together with the declines in manufacturing (from 870 to 800), MOM said this more than offset the increase in layoffs in construction (from 230 to 300).
"MOM and the Singapore Workforce Development Agency (WDA) stand ready to help displaced local workers to reskill and upgrade so that they are able to take on new jobs," the ministry said.
Commenting on the MOM report, Citi economist Kit Wei Zheng noted that policymakers may place more weight on the job market for citizens and residents, as opposed to headline job creation.
"Although we sense tepid year-to-date job creation might not materially undershoot MAS (Monetary Authority of Singapore) expectations, policymakers will likely pay close attention to the rise in the politically sensitive citizen unemployment rate. That said, MAS still expects wage growth to pick up, though possibly unevenly across sectors," he said.
Jaya Dass, country manager in Singapore at recruitment and human resources specialist firm Randstad, said the weaker global economy, coupled with the recent slowdown in China, has left an impact on Singapore's economic and unemployment conditions.
"While the overall unemployment figures have remained consistently low, the slight rise in unemployment among residents and citizens for the second consecutive quarter outlines the importance for job seekers to maintain and develop their skills," she said.
"It is increasingly vital that job seekers, as well as current employees, constantly update their skills and industry knowledge. To ensure they remain competitive in their industry, employees should take advantage of their company's internal training programmes or sign up for relevant external courses," Ms Dass added.
Femke Hellemons, country manager at recruitment firm Adecco Singapore, said the ongoing tight labour market means that most companies will likely continue to face tough competition when hiring top talent.
"We have more jobs available than job seekers in the Singapore workforce. Apart from asking for higher salaries, workers are looking for the most attractive offers, which often include better training, more flexibility, additional days off, improved medical care and better career prospects," she said.
She felt that the labour market in 2016 would be "healthy", with a higher demand for skills, especially in the engineering, supply chain, IT, audit and retail sectors.
"We expect employment growth, with good job opportunities and higher salaries for those individuals with skills and experience in most demand. More efforts should be made to sustain productivity improvement especially in domestic-oriented services," said Ms Hellemons.

This article was first published on Oct 30, 2015.
Get The Business Times for more stories.