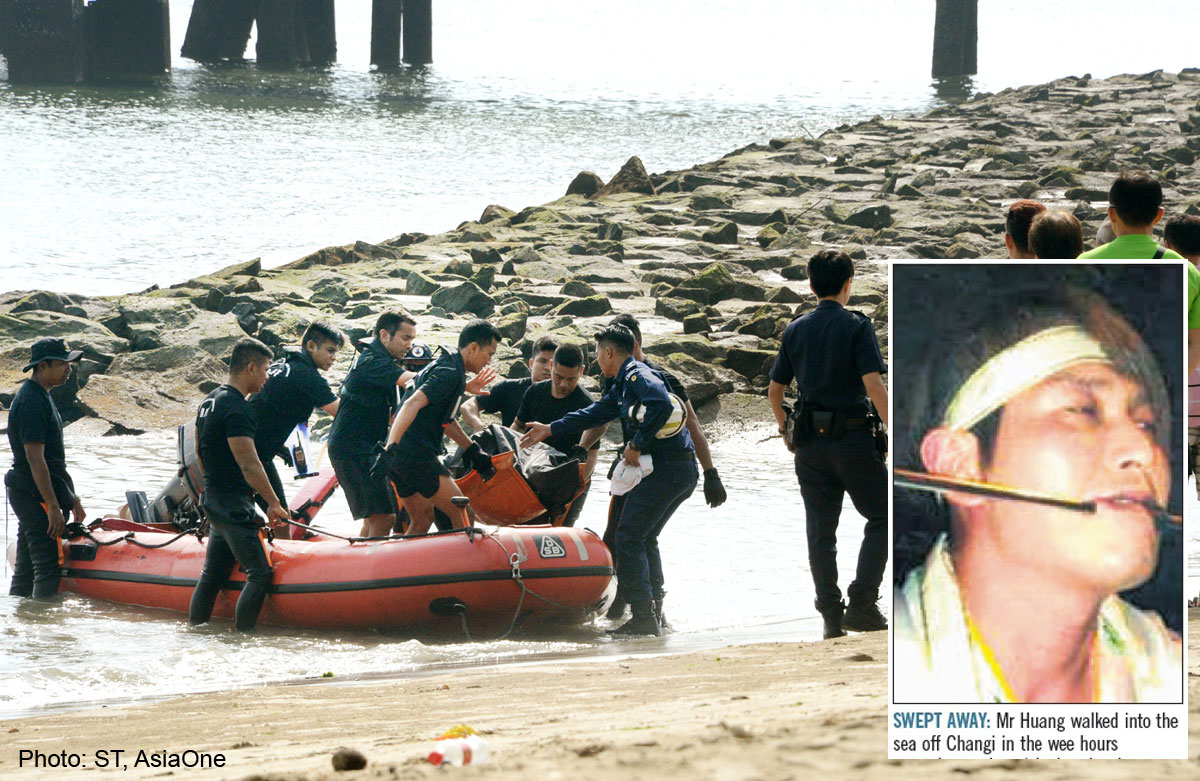 SINGAPORE - A medium was swept away and drowned off Changi Beach Park after he walked into the sea to conduct rituals for the dead, Shin Min Daily News reported yesterday.
Mr Huang Jin Yin, 35, was making offerings to spirits in a Qing Ming ritual when he was washed away by a wave at about 2.30am.
The medium, who works at a temple here, started the rites for the tomb-sweeping festival at around 9pm on Saturday, the Chinese newspaper reported.
He led a procession of worshippers to the beach in the wee hours, and they set up an altar there.
Mr Huang, who was "possessed" by Chinese god Tua Pek Kong, walked into the sea alone, only to vanish under the crest of a large wave.
In the darkness, his companions did not even realise he had been swept away for some time.
When he did not resurface, some of them tried to look for him, but the search in the dark and choppy sea proved difficult.
Police said they received a call about the incident at 2.44am, and search-and-rescue boats were deployed to search for Mr Huang.
His body was spotted yesterday morning - about 1km offshore - by fishermen, who informed the police. His body was brought back to shore at around 9.45am.
It was unusual for a medium to go into the water alone, Shin Min said. It is understood that Mr Huang had asked to enter the water alone after being "possessed".
Relatives went to the beach as the search was under way, waiting through the night for news of Mr Huang. They sobbed after his body was recovered. Family members recognised him from his tattoos.
His friends said they will miss Mr Huang, who was a "loyal friend".
The police have classified the case as an unnatural death.

Get MyPaper for more stories.