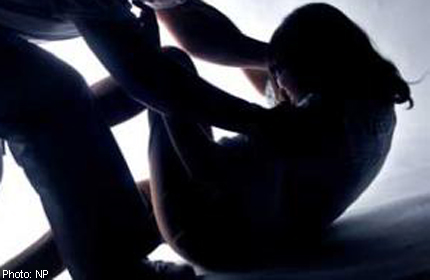 SINGAPORE - A six-year-old Indian girl was locked in a room and raped by a 40-year-old man.
Now, she is being forced to marry the eight-year-old son of her alleged attacker.
The victim, who lives in the village of Keshavpura, in the western Indian state of Rajasthan, was attacked by the man about two weeks ago, reports said.
The village is about 240km from the state capital Jaipur.
Her family did not file a police report. Instead they complained to the village council, who called a meeting to decide what to do with the alleged rapist, the Mail Online reported.
The girl's parents were shocked when the council decided that the girl should marry the alleged attacker's son.
Meanwhile, the girl is believed to have been raped by the same man again on Wednesday, according to Indian television channel NDTV.
The victim's family has refused to accept the elders' decision.
The report said the police became involved only after social activists took the victim and her parents to a nearby town to file a police complaint.
The man was arrested and an investigation has been launched into the allegations against the council elders.
Meeting
A police spokesman said: "He locked her in a room and raped her. Instead of registering a police complaint, elders belonging to the girl's caste called a panchayat (village council) meeting."
Rajasthan is one of the most conservative states in India and, despite efforts by campaigners, child marriage is still relatively common.
The attack comes amid nationwide protests to force Indian authorities to introduce tougher laws for crimes against women and girls.
The case is the latest in a string of horrific sexual assaults on women and young girls in India, including a fatal attack on a 23-year-old medical student in Delhi late last year and the rape of a photojournalist in Mumbai last month.
Earlier this week, police arrested a popular Indian spiritual guru for an alleged sexual assault on a 16-year-old schoolgirl at a religious retreat, reported AFP.
Asaram Bapu, 72, one of many self-styled Hindu "godmen" who attracts a following, was arrested soon after midnight on Sunday in Madhya Pradesh.
The guru had earlier failed to report to a police station voluntarily, despite being given a deadline that ended last Friday.
Deputy police commissioner in Jodhpur, Lamba told AFP: "An opportunity was given to Asaram Bapu for presenting his version regarding the allegation levelled against him by the 16-year-old girl."
Asaram, who uses only one name, with Bapu an honorific meaning "father", told officials on Friday that "he is not physically fit and he wants more time to appear before Jodhpur police", Lamba said.
"His request was turned down."
The white-bearded guru has dismissed the claims against him as a political conspiracy.
The alleged attack took place on Aug 15 as Bapu was holding a retreat for followers, including the victim and her parents, police said.
He told the parents he needed to meet their daughter alone after being told of concerns that she was possessed by evil spirits.
Once alone in his room, the guru allegedly assaulted the girl, who told her parents two days later.
Asaram sparked a backlash in January this year when he said a 23-year-old student could have averted a fatal gang-rape on a moving bus in New Delhi last December by begging for mercy from her attackers.
He told his devotees that blame for the assault should not just rest with her attackers, one of whom was sentenced to three years in a juvenile centre Saturday, in the first verdict to be handed down in the case so far.
His remarks drew a chorus of condemnation from public figures.
Asaram has some 350 ashrams or religious retreats in India and overseas, where he teaches yoga, meditation and offers lessons on leading a spiritual and peaceful existence, according to his website.
For many Indians, "godmen" play an integral role in daily life, offering a pathway to enlightenment in return for spiritual devotion and donations to their ashrams, temples and charity projects.

Get The New Paper for more stories.